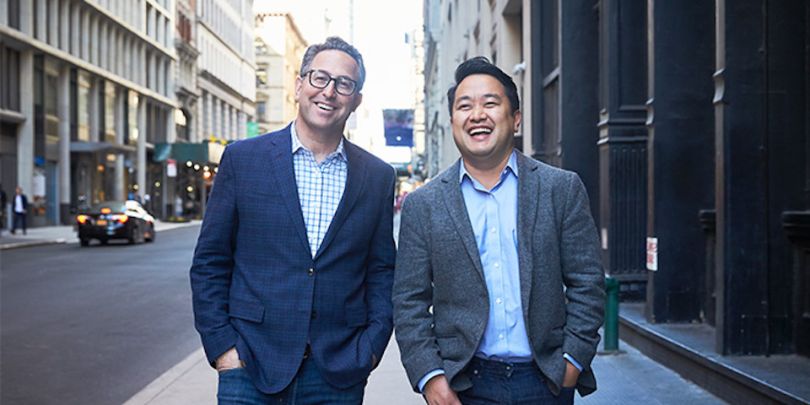 Unlike most companies that bloomed in social media's heyday, Foursquare's still making waves.
Originally known for its local leaderboard game, the NYC tech company now powers location-based technologies for other companies. And on Friday, Foursquare checked in with its largest funding round ever at a whopping $150 million.
That news came coupled with the announcement that the company had also acquired fellow location analytics platform Placed from Snap. Together, the two companies platforms serve more than 1,000 brands — including more than 50 percent of the Fortune 100, according to Foursquare.
One might say the move makes Foursquare the mayor of location platforms.
The funding round fueled the acquisition and has the company poised to expand its reach as a location platform and toolkit, said Jeff Glueck, Foursquare's CEO, in a statement.
"The investment will fund our acquisition and also capitalize us for our increased R&D and expansion plans, allowing us to focus on our mission to build the world's most trusted, independent location technology platform," Glueck said.
Foursquare launched in New York in 2009 as a platform where users could check in to any place they visited and compete for the prestigious title of "mayor" — a title reserved for the user who has checked in the most. As the company evolved, it used that same location technology, a rewards program and other data to improve consumer experiences and help businesses draw insights through Foursquare Attribution.
Placed launched in Seattle in 2011 offering location-based insights to brands and advertisers. Placed previously joined forces with SnapChat in 2017, and was part of Snap up until Friday's acquisition.
Following the acquisition, Placed will continue to operate on SnapChat, but will now be known as Placed Powered by Foursquare. Placed founder David Shim will join Foursquare's executive board and serve as president of Foursquare.
In a statement, Snap Chief Business Officer Jeremi Gorman lauded the move as a win for both Foursquare and Snap.
"We are big fans of Foursquare and Placed. Together, they're a powerhouse in location technology and measurement, and we are excited to see how they invent the future of location," Gorman said. "We look forward to continuing to work with them in many capacities, including measurement and location data, as we focus on building on the growing momentum in our advertising business."
Moving forward, Glueck outlined a detailed map for the company's future. With the funding round, Foursquare plans to expand its location-based toolkit. Glueck targeted five areas for growth focusing on developer tools, analytics, audiences, attribution and consumers.
Foursquare and Placed attribution tools are already enabled on 450 media platforms for advertisers and reach 150 million devices. The Raine Group led the $150 million venture round.