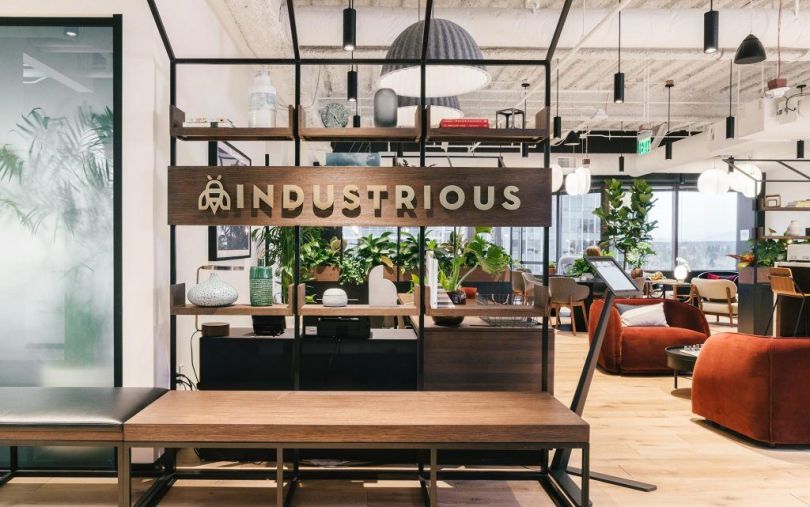 Industrious expects to turn its first profit sometime in the first quarter of 2020, after six years operating in the crowded flexible office space market.  
That announcement joins news that the New York City-based firm raised $80 million in Series D funding today, bringing total investment in Industrious to $222 million. 
Industrious' news comes just days after flexible workspace provider Knotel raised $400 million in financing, securing its place as New York's newest unicorn, and just a month before WeWork is expected to go public. 
Industrious differentiates itself from these competitors by partnering with landlords to manage their office properties, rather than leasing its own real estate. 
The firm charges landlords a fee for its office management services, which can include tasks like accounting, marketing, legal and more. Industrious also keeps a portion of the revenue it collects from landlords, once their locations earn more than the equivalent market rent, according to Bloomberg.
Customers like Lyft, Hyatt and General Motors can lease personalized spaces on a month-to-month basis from Industrious.  
Jamie Hodari, the company's CEO and co-founder, said the cash infusion reflects the strength of the platform's partnership with landlords. 
"We evolved to a partnership-only approach about a year and a half ago and this latest round of funding capitalizes on that, allowing us to aggressively pursue our expansion goals sustainably, efficiently, and with little risk," Hodari said in a statement. 
"Evolving to management contracts has not been easy. It took the hotel industry 30 years to graduate from leases, and you have to have very strong, consistent economics to build the trust of landlord partners." 
The firm estimates that, for spaces Industrious leases directly from landlords, its units earn 30 percent more than they otherwise would. For units that it simply manages for landlords, Industrious estimates it generates a 90 percent increase in revenue otherwise earned. 
The company has increased revenue 140 percent year over year within the past year. 
In response to whether Industrious' business model makes the firm less profitable than WeWork, Hodari said Industrious' management services cost about a fifth of what leasing a property would, but generate up to half the revenue due to lower overhead costs. 
"It is a little less profitable," Hodari told Bloomberg, estimating that the firm currently earns enough to cover about 93 percent of its operating costs. 
"But for something that's sustainable, for something that enables us to grow the business and become profitable ... that's very different than the rest of the industry." 
The company plans to use the new funds to expand its property management services, double its number of spaces operated and grow internationally. 
Industrious currently operates 80 locations in 45 cities. The company plans to open an additional 60 locations in the U.S., with a focus on New York, Philadelphia, Denver and San Francisco, according to Bloomberg. Some of the funding will also be used to expand to cities in Mexico, Canada and Europe, Bloomberg said.  
Industrious predicts managed units will comprise the majority of its deals during the first quarter of 2020. The firm also said it was open to continuing to grow through mergers and acquisitions. 
In August 2018, Industrious paid an undisclosed sum to acquire Assemble, which operated three flexible office spaces in Chicago. In May 2019, Industrious also bought TechSpace, which operated seven coworking spaces nationally, in a deal where the details were likewise undisclosed. 
Industrious currently holds partnerships with more than 20 landlords, including Jamestown LP, a real estate investment and management company that claims to manage more than $10 billion in assets.
Investors in this round include Riverwood Capital Partners, Brookfield Properties retail group, TF Cornerstone, Granite Properties, Equinox, Wells Fargo Strategic Capital, Fifth Wall Capital, and the Canada Pension Plan Investment Board.