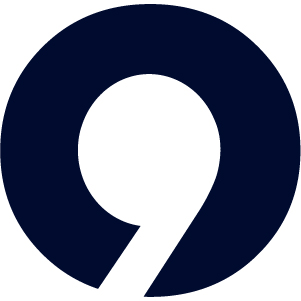 Senior Producer, News
NowThis is searching for a news junkie to lead our growing news team, overseeing a team of 7 producers creating shortform breaking news videos, livestreams and weekly reported and researched deep dives. The Senior Producer, News oversees the execution of videos by the News team, directly supervising and managing those team members and the content they create. In collaboration with a deputy Producer, he/she/they are responsible for story assignments and video approvals and works closely with producers to cover the most important breaking and trending news of the day, and assists producers in cultivating ideas and angles for unique coverage. The News team will create short-form video stories for mobile and social audiences, that live across NowThis channels, predominantly Facebook.com/nowthisnews. Shareable, short-form social videos are the foundation of a NowThis channel, informing our audience with everything they need to know. The Senior Producer will work regularly with Head of Social Video to further optimize video edits and packaging for stronger performance, including but not limited to team training, video structure, packaging, output goals, A/B testing, and developing new content formats. He/She/They will work closely with the Editor to maintain a consistent voice and tone in our coverage.
RESPONSIBILITIES
Inspire and motivate producers in all aspects of video creation, ensuring they deliver timely, accurate, fair videos on deadline

Monitor real-time news and be able to sniff out the most important and fascinating stories that can be translated to social video (breaking news, trending stories, subscriptions, livefeeds, etc.)

Own the daily staffing schedule, coordinate off-hours scheduling for breaking news or planned events, oversee team expenses, and other various administrative tasks

Manage daily assignments for the team, with an assist by a deputy Producer

Provide video approval with constructive feedback to producers and freelancers in a timely manner, in person ideally, and in line with NowThis best practices

Assist producers in enhancing their pitches to find the shareable angle: through research, additional reporting and interviews

Oversee and execute on average, 3 videos per day per producer

Ensure fair use, ethics and permissions guidelines are followed throughout content creation

Do final video approval before publish to ensure all videos are clear, accurate, error-free and in the NowThis video style and voice

Direct team members to swarm coverage in breaking news situations - and elevate to other teams for major events that need more team support

Take charge during breaking news scenarios, prioritizing coverage and scripting when needed

Be able to jump in and script or cut video if needed
REQUIREMENTS
5+ years experience in journalism and/or video production

1-2 years leadership experience preferred

Experience managing/producing during breaking news events

Proficient in video editing, ideally Adobe Premiere a plus

Reporting experience a plus

Experience with various style of reporting and video creation (digital-first, TV, social-only, longform)

Excellent communication skills, in person and in various written formats (Slack, email, etc.)

Strong news judgement, writing, editing and storytelling skills

Ability to multi-task and work under pressure is must

Attention to detail and accuracy is a must

Can guide and mentor producers in shaping their stories

Able to work occasional late nights as dictated by the news cycle
About Group Nine Media
Group Nine Media is the partnership of four mission-driven, category-leading brands covering food, drink & travel (Thrillist), news & entertainment (NowThis), animals (The Dodo) and science, tech & exploration (Seeker). We're one of the world's largest digital-first media companies, boasting over 4 billion video views every month, while providing consumers 360-degree experiences across web, social, VR and live events. At Group Nine Media, we care about the content our brands create, and if you're a talented passionate individual who does too, let's talk.
Read Full Job Description