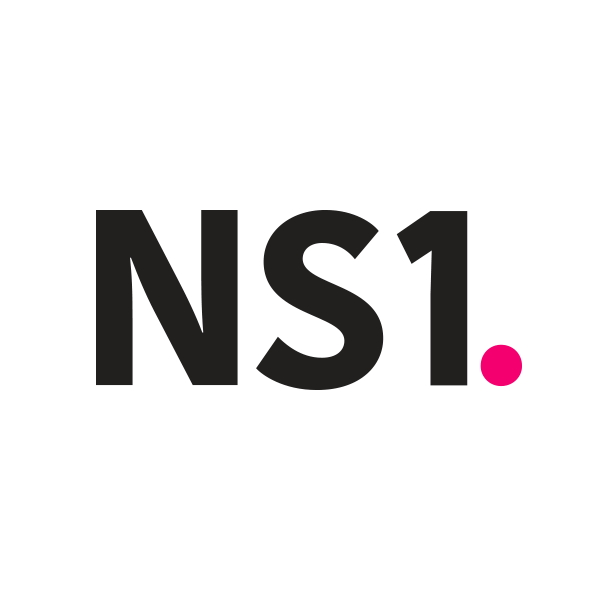 Sr. Technical Product Manager
About Us
NS1 is disrupting the DNS and traffic management spaces. Our Managed DNS offering is powered by a world-class global network and deep traffic management technology that enables our customers to optimize their application's delivery and streamline their DevOps processes with our next-gen platform. Our Dedicated DNS offering lets our customers harness the power and flexibility of our groundbreaking DNS platform in their own network or in the cloud. And our Pulsar offering enables our customers to manage their application's traffic based on what really matters to them using real-time performance data captured from actual end users.
Our customers include some of the biggest properties on the Internet, such as Yelp, Imgur, Pulsepoint, Lexmark, MaxCDN, OpenX, Algolia, Catchpoint, and xkcd.
We are looking for someone to:
Own and drive the next major evolution of our Dedicated DNS product, effectively transmuting software as a service to software

Be the subject matter expert for the development and iterative launches of our product, interacting with our teams across the full product delivery lifecycle

Use your experience delivering licensed enterprise software products in the infrastructure, hosting, or other technical spaces

Bring strong instincts on the needs of our - technical, sophisticated buyers at at some of the largest companies on the planet
Role Responsibilities:
Own the product vision and deliverables through the go-to-market process

Focus on the strategy, execution, and development for on-premise software solution

Achieve a thorough overview of required projects for phased delivery and work closely with teams to ensure comprehensive delivery to end customers

Work with our engineering and product organizations to provide crucial user perspectives, as well as collaborate on the launch process with marketing and customer success

Meeting & talking to key prospects/customers in order to further a deep understanding of their needs

Accurately evaluate customers' strategic business issues, identify requirements, create business case justifications, and propose appropriate enterprise solutions

Analyze current and future use cases for customer environments, anticipating business and technology trends and aligning roadmap accordingly

Recommend strategy and document implementation best practices, methodologies, and cost models; also required is ability to work with marketing to facilitate creation of tools, templates and other tools to support best practices

Be passionate about technology and be able to dive deep into NS1's tech stack and architecture in order to better understand the how and why of the products we're building
Role Requirements:
5+ years working with software delivery teams

Demonstrable experience going to market with a new product at an established business

Past ownership of scoping, development, delivery, and continued roadmap and evolution of a software/virtual appliance product

Able to dig in when required, e.g. consultative role components like assisting or overseeing an on-site install for a key client

Experience working on highly technical products that are focused on mission critical backend systems - preferred experience managing software or physical/virtual appliance products with heavy database, networking, and operational components

Understanding of the channel ecosystem, optionally has experience managing those key relationships or acting as SME to Head of Channel/Bizdev
Relevant Technologies:
Our globally distributed platform is comprised of many subsystems including:

Custom built DNS software that's deployed on physical hardware and an anycasted network that spans nearly 30 facilities globally

REST API, and Portal

Deployment automation, CI/CD, unit/integration testing

Monitoring, metrics collection and alerting

Traffic load balancing, filtering, and DDoS mitigation tools

Messaging, persistent DB and caching systems

Other technologies and integrations include:

Linux, Ansible, Docker & other container platforms

BGP, BPF/IPTables, SDN

MongoDB, Redis, RabbitMQ, SQL

Python (Twisted), Bash, C, C++14, React, Redux, D3

Hadoop/HDFS/OpenTSDB, Grafana, Bosun

Integrations with third party SaaS, APIs, and libraries, various Open Source projects including REST API clients and integrations
Working @ NS1
We're a small, well funded startup with a casual work environment and strong work ethic. There's a lot to do so we keep meetings and process to a minimum. We're headquartered in NYC's Financial District. We like to have fun, but skip most of the fancy startup gimmicks (fresh beer yes, gourmet chef and afternoon yoga no). We prefer candidates local to NYC.
We offer:
competitive compensation (salary and stock options)
medical, dental, and vision
commuter benefits
401k
flexible hours and time off
choice of workstation
NS1 is an equal opportunity employer.
Read Full Job Description