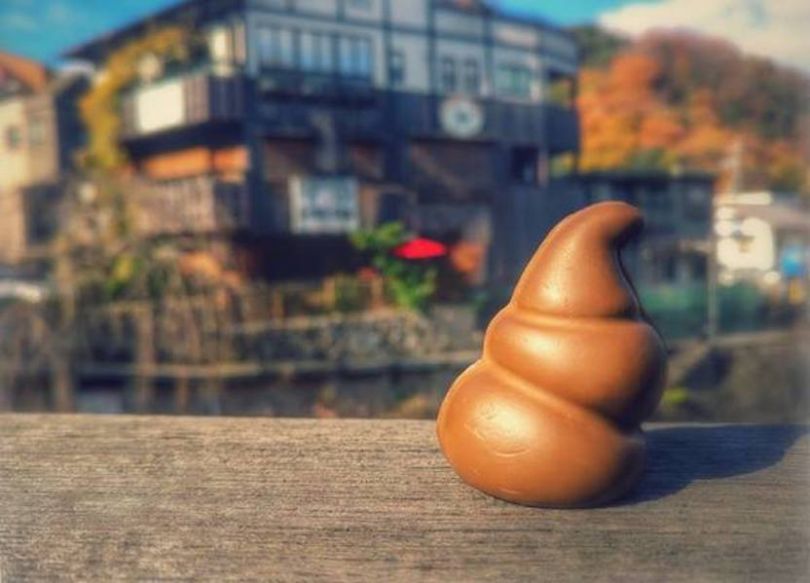 We've talked to engineers with interesting side projects before, but this one may take the (chocolate) cake.
Meet Benjamin Mei and Suwei Wang, graduates of The Polytechnic Institute of NYU who work as civil engineers during the day and as co-founders of The Poop Factory — yes, The Poop Factory — by night.
The Brooklyn-based company produces and distributes chocolates molded into the shape of everyone's favorite emoji: poop. Though it may seem like nothing more than a gag gift, its concept actually stems from a popular cultural phrase.
"The idea came from a Chinese saying 'Nay sik si,' which literally translates to 'you eat s--t,'" said Wang. "We wanted to bring this play on words to life and share some laughs with people across all cultures."
But getting started wasn't so easy for the business partners. Neither had any background in starting a business or making chocolate, so every part of the initial startup process presented a new challenge.
"We had to learn fast, come up with a solution and adjust," said Wang. "You may look at our product and think it's just a box of poop-shaped chocolate, but there were multiple parties involved."
Sourcing companies to make the boxes, emoji mold and chocolate proved to be a challenge for the new entrepreneurs, but one that they were ultimately able to overcome thanks to Google, Alibaba and other digital resources. The duo also relied on their professional experience — albeit in a very different industry — to guide them through the tribulations of starting a new business.
"One of the most important tools engineering gave us was problem-solving skills. We learned how to break down complex problems into simple components, which we would then tackle in bite-sized chunks," said Wang.
Also coming in the form of bite-sized chunks were the actual chocolates, which immediately became a hit. Since the product launched in January 2017, customers have used the sweets as eccentric gifts, pranks and, for reasons that are obvious, baby shower favors.
"Our product is so unique and ridiculous that it doesn't matter who the person is — they always laugh when we tell them about the company," said Wang. "The purpose of our product isn't to just be bought and eaten by yourself — it's meant to be shared. It's the experience of sharing our product that we are really selling."
Photo via featured company.
Know more companies that deserve coverage? Let us know or tweet us @builtinnewyork.