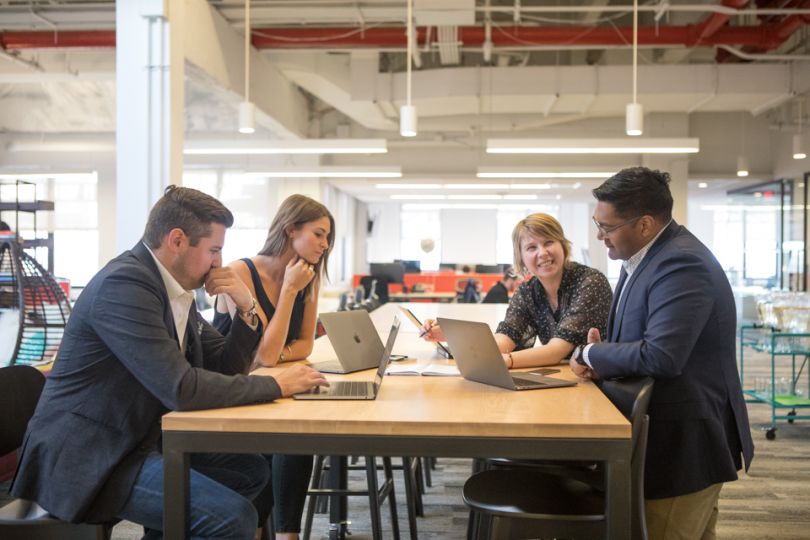 Healthcare is a tangled web of complicated information and strict regulations that challenge even the most experienced medical professionals. So you wouldn't expect a group of creatives — designers, content producers, marketers — to be able to effect change. But that's exactly what the O Studio team at Outcome Health is charged with doing. As the company's in-house creative agency, the team produces strategic content to improve outcomes for doctors and patients.
For instance, when O Studio was assigned to produce content promoting HIV testing, the team hit the streets to interview passersby. They learned just how little people know about the disease, an insight that laid the foundation for a powerful video to inspire people to get tested.
We sat down with a few team members to learn how the studio got its start — and how it's working to make change in healthcare.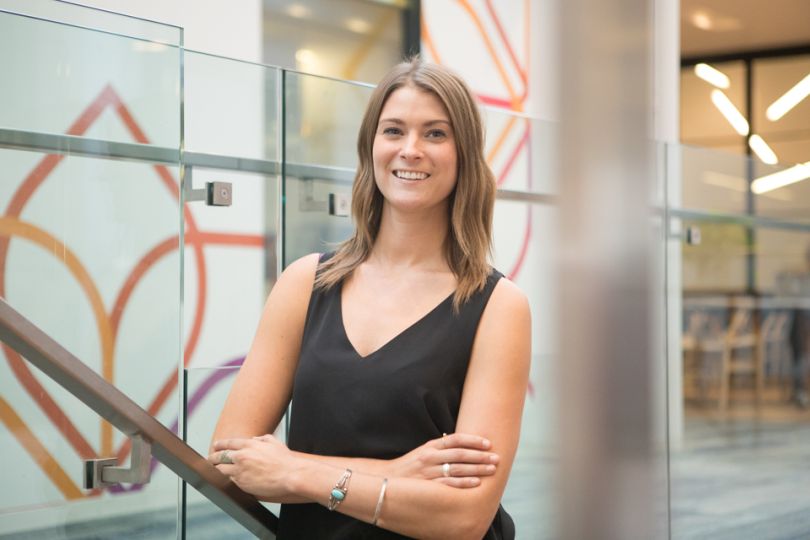 OUTCOME HEALTH AT A GLANCE
OUTCOME HEATH FOUNDED: 2006.
O STUDIO: 2017.
EMPLOYEES: 200 NYC employees (12 O Studio team members).
WHAT THEY DO: Work with Outcome Health's clients to create content specifically for the OH platform.
WHERE THEY DO IT: In a modern, brightly colored office in the garment district.
WHO THEY DO IT FOR: Outcome Health's Industry Solutions and Provider Solutions clients.
IDEAL CANDIDATE: Creative-minded self starter who understands the role content can play in educating patients and physicians.
WRITING ON THE WALL: Conference rooms are inscribed with famous inspirational quotes from diplomats and philosophers.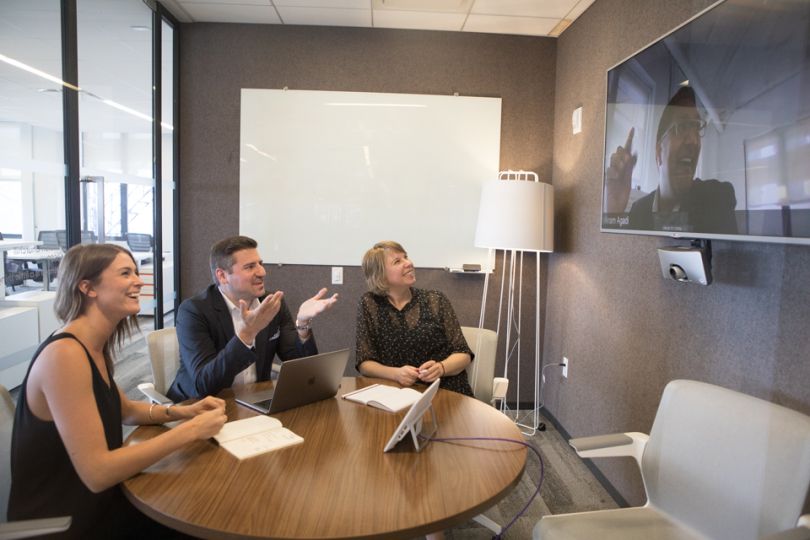 Can you explain what the O Studio is and how it fits in with Outcome Health?
Vikram Agadi, creative strategist lead: The O Studio was born about six months ago as a way for Outcome Health's clients to create content on the OH platform. It's unique in that it targets patients and physicians at the same time. Before us, the idea was that you had one team of marketers targeting the patient and another targeting physicians. This is a huge opportunity to create content that's going to affect both audiences at that critical moment of care.
Dave Johnson, content strategist lead: One of the most exciting things about the studio is that really it's a startup within a startup — we're the creative engine of this entire company. Largely, in the past, other media agencies or partners would hand us creative assets to showcase on the Outcome Health platform. Now, with the O Studio, we have the in-house capability to create that content around the moment of care.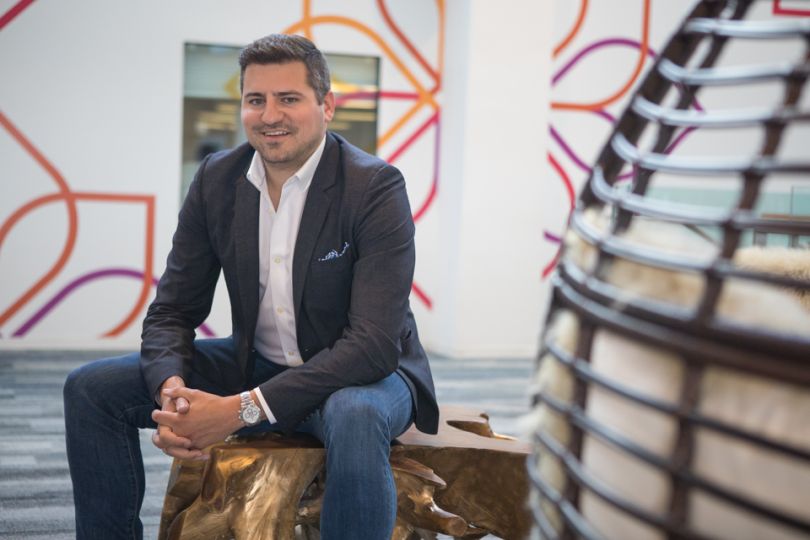 The O Studio is a new part of the business. What was the inspiration for starting it?
Agadi: I was actually hired back in January to create posters for clients who needed help creating content for the Outcome Health platform. They either didn't have the time to create an asset or simply wanted our input. At that point, we realized there needed to be an in-house creative agency that understands the platform, the industry and our audience. We were our own best resources in creating content for the products we sell.
Johnson: We also noticed some of the assets that agencies and marketing teams were developing weren't necessarily optimized for our platform. Now that we have a team devoted to creative content, we're able to get involved in brand development and strategy as well.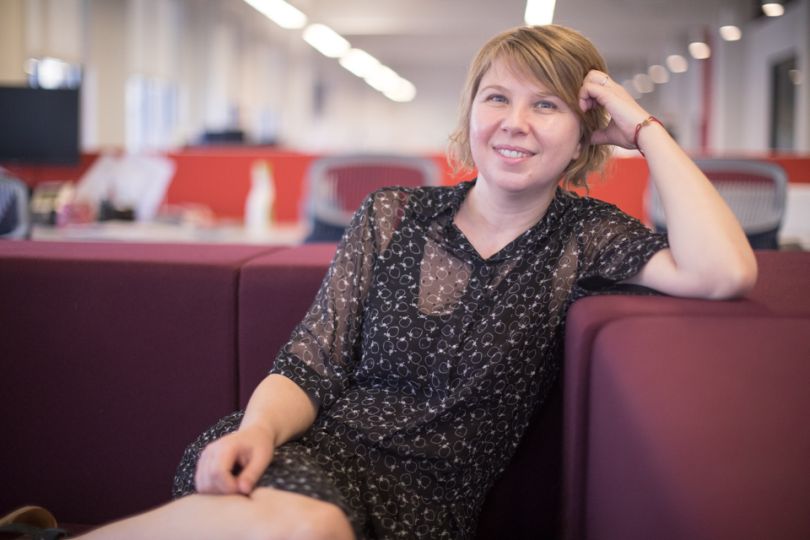 Can you describe a typical day at the O Studio?
Emma Hrustic, senior director, creative research: It's hard to say there's a typical day, but we can always count on interacting with multiple departments within the organization and external audiences. We spend more time talking to other departments than to each other.
The other part that I find unique is that I learn something new every day. We all constantly think three steps ahead. I read a new academic study about experiments in health care almost every day because we get ideas from seeing what academics are doing — not just what people in our space are doing.
Johnson: When I come to work, I can have the most clearly laid out plan and that can all change in the blink of an eye. We're all constantly adapting and rearranging our tasks for the day depending on what comes up. It keeps things different and interesting.
Amanda Schweer, project manager: We're not just focusing on one brand. We are focusing on multiple brands or multiple types of education and diseases. We have to constantly think how each piece we produce will live against other pieces. We're never solely focused on one thing.
Agadi: I think at other jobs, my focus was how we could help a sales rep. Here, it's all about how we can help a doctor and a patient get to a better outcome, which is so different. It's why it's so exciting to be here.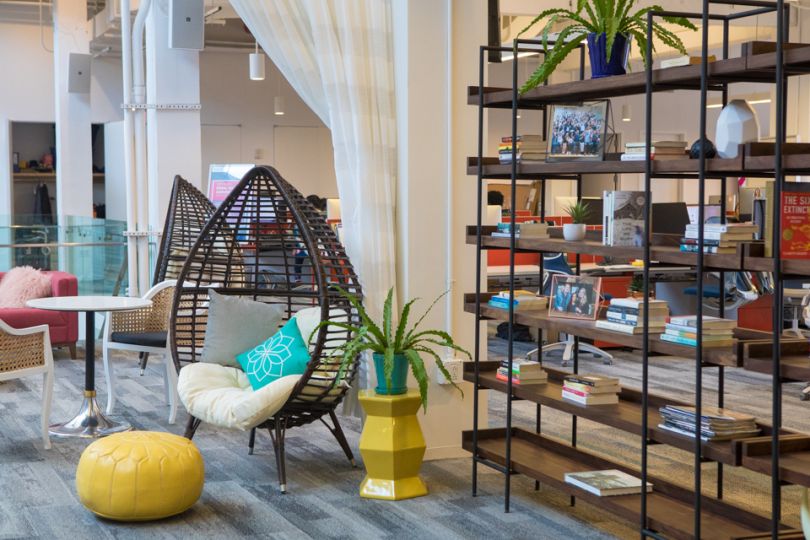 As you're hiring, what kinds of skills do you look for?
Schweer: Self starters do well here. Coming from a project management background, I'm very process oriented — but when we first started, there were no processes in place. You have to be able to self start, get right into the weeds and not expect to be trained. I think it's also important to be adaptable. On our team, you're not just stuck to one role.
For example, I'm not just doing project management — same from a content or creative perspective. They're going out and they are actually helping the sales team sell. You're able to help out every department that interests you, which was one thing that attracted me to this company in the first place.
Hrustic: We're also looking for naturally curious people. We want people who think for themselves and who are curious, who don't just want to know "what," but "why." With everything we do, we try to answer that "why" question. We're not looking for order takers.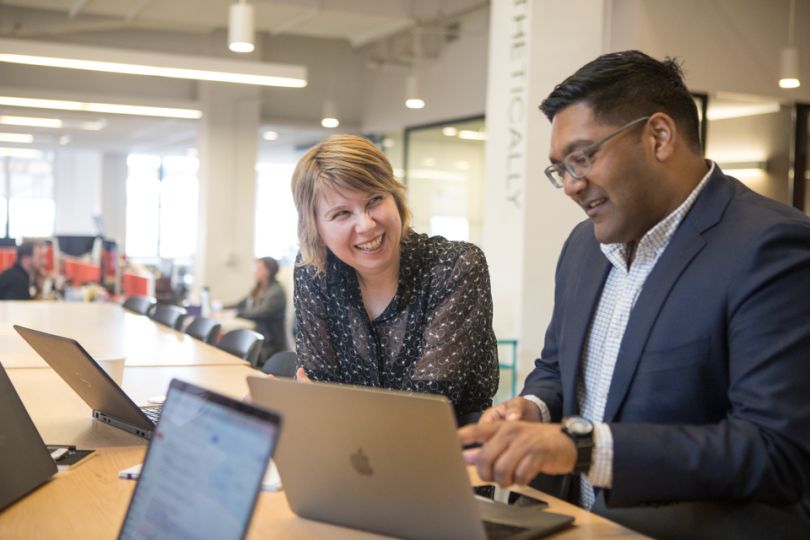 Can you describe what the culture is like here?
Agadi: We're very team oriented. I would say everyone's focus is elevating the O Studio and not ourselves. Every week, we highlight a project that we're really proud of, and everyone internally is shocked at how good the creative is. It's not something they were used to seeing seven months ago, but now it's become the norm. We find ourselves trying to one-up ourselves every week, which is getting harder and harder without a bigger crew of people.
Hrustic: We're also a very transparent team — especially when it comes to what we learn. In any fast-growing environment, there's pressure to succeed. That sometimes is interpreted as pressure to show positive results. We're a learning team, and in order to get the right 360-degree view of what works in our platform, we also have to be transparent about what doesn't work. We try things and often they succeed, but if they don't, it's to everyone's benefit to be transparent about that.
Johnson: I think family is a great way to describe us. I would happily invite everyone on the team over to my house. I look to these guys and lean on them to elevate me and I think everyone kind of feels the same way. We're the pillars of this, and if one falls, we all fall.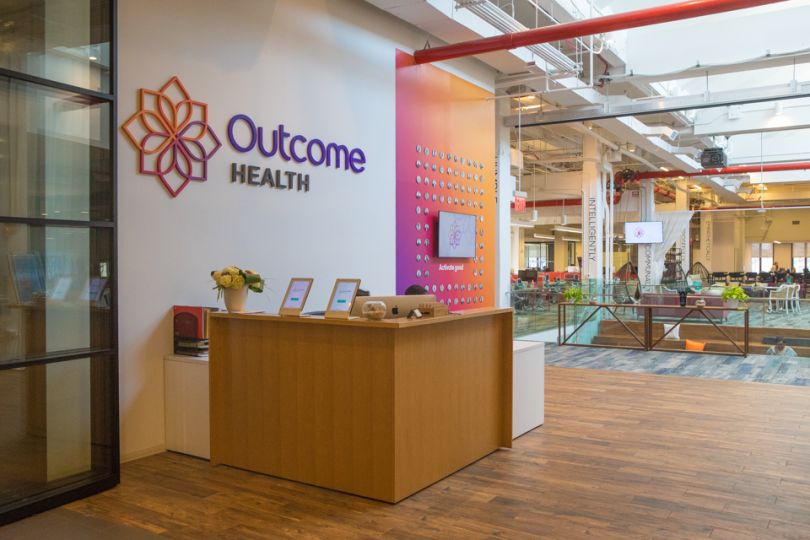 You have a lot of responsibilities. Which one gets you out of bed in the morning?
Johnson: I love that what we're doing is important. It's not about advertising. It's not about forcing decisions on patients. There's an industry-wide problem with communication that we're trying to fix. There's a ton of credible educational information out there, but people don't know where to find it. As a company, we're providing a solution — and we're all so excited to be a part of it.
Agadi: Exactly. The reason people work in healthcare is to affect change, and it's a very difficult industry to do that in because there are so many guidelines and it's fragmented. We make it possible for an employee to have an impact on the world. What better place to work than one that gives you the chance to actually change the world?