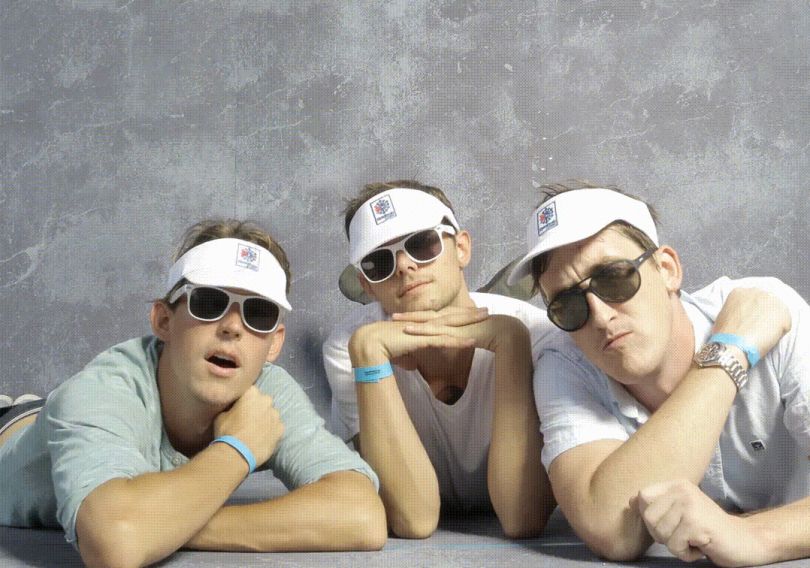 For employees at event management company Cadence, events aren't just part of the job. They're a lifestyle.
The startup's CEO met the head of marketing at a speakeasy in the lower east side, and its head of design and head of product met on a bus to a music festival. Two employees even fell in love at Coachella.
"Every single employee at Cadence is obsessed with events," said co-founder and CEO Michael Buckley. "It's our goal to bring people together and remember those moments for the rest of their lives."
The local, six-person team has passion that bleeds into their product, an event platform helping organizers plan a gathering of any kind, whether it's a major conference hosted by a Fortune 500 company or brunch with a small group of friends — though it was built with businesses in mind.
"Our product has been created from the ground up, focusing on corporate events and how our platform can help the day-to-day life of an employee in planning, hosting and attending events," said Buckley. "That's our true differentiator — we understand the needs of an organization and all the different parties who assist in delivering these events."
The platform, which runs on Swift for iOS, gives users transparency into every step of the event creation process. Organizers can plan logistics, schedule sessions across multiple tracks, share learning materials and engage with attendees and speakers all in one spot. The interface is engaging and easy to use, which Buckley says is crucial to attracting users no matter their demographic or industry.
"It's a very antiquated thought that users want a sterile design that lacks any life or personality," he said. "There is no solution in technology that works without it being enticing, inviting and rewarding for the end user.
The company was founded in November 2016 and was a finalist in the MassChallenge, a startup accelerator and competition focused on early-stage entrepreneurs that awards shares of $1.5 million in equity-free prizes.
"It's hard to describe in words what it means to your company when your finances are covered by existing customer contracts and through non-equity funding," said Buckley. "You get to truly focus on building a solution based upon your company's vision, philosophy and culture. We feel blessed every day to be in the position we are."