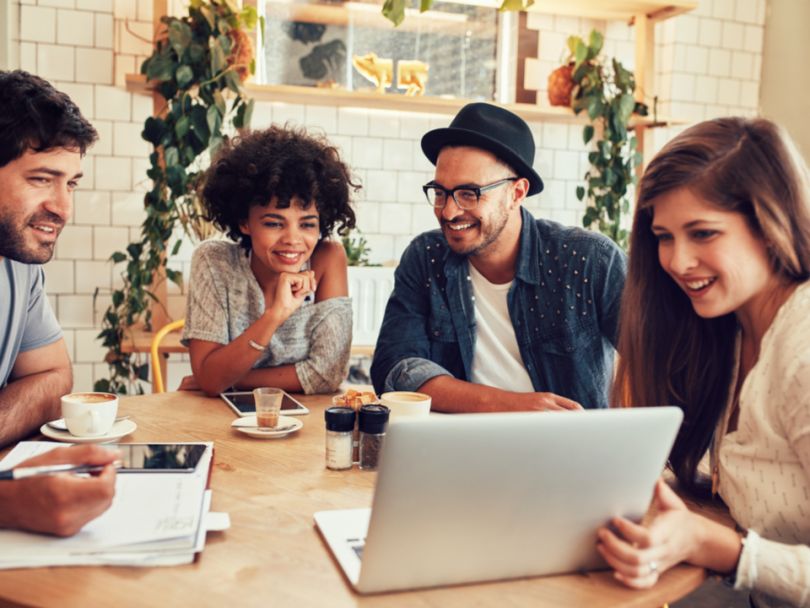 The world of internet comments are not for the faint of heart. Everywhere from The New York Times to Reddit, leaving comments on posts, articles, and images has the potential to bring out the worst in people. Aside from being all-around unpleasant, acrid comments sections can decrease a website's traffic and turn off an entire readership. Fortunately Spot.IM — a blended comment and chat platform — has a $25 million plan to keep readers happy and websites profitable.
On Thursday, Spot.IM closed a Series C round led by the powerful Insight Venture Partners (IVP) and Russian investor and soccer team-owner Roman Abramovich. The New York City-based company, founded in 2012, previously raised $13 million in its 2016 Series A round. Though the date and amount of the company's Series B funding has yet to be disclosed, Spot.IM presently has at least $38 million in funding.
Spot.IM may already be familiar to readers of major news sites like NBC, HuffPost and Refinery29. Its clean and colorful design is complemented by intelligent machine learning that helps filter out offensive and spam comments at the outset, therefore placing an emphasis on actual conversation between real users, not just jerks and bots.
We want to enable the publisher to have their own social network.
What's more, Spot.IM also helps websites take control of conversations surrounding their content. While Facebook and Twitter may serve as powerful marketing tools for getting a story out into the world, they also drive the conversation away from the content itself and onto the social sites. This shift robs websites of valuable data insights, traffic and the monetization associated with reader interaction.
Spot.IM has already established its foothold in the digital media world and its future is looking bright. In an interview with Built In NYC, Spot.IM's Chief Marketing Officer Robert Kulewicz revealed an entirely new iteration of the platform, which creates news and comment feeds exclusive to specific websites. While the user experience may be similar to scrolling down a Facebook feed, the websites themselves will retain all data and revenue.
"We want to enable the publisher to have their own social network," Kulewicz said. He hopes that a network like Spot.IM will help major publications regain revenue that has been rapidly lost in recent years to social networking sites.
Judging by the major players the company has lined up to launch their latest tool, publishers are confident in Spot.IM's potential. Readers will get to see it in action when this updated version of Spot.IM launches in Q1 of 2018.
Though Spot.IM continues to grow, the company has remained loyal to its Big Apple roots. Kulewicz told Built In NYC that the company's location in New York City is critical to its mission. As Spot.IM grows in the coming year, with particular thanks the success of its latest funding, the company will look to hire those familiar with the publishing industry so that they can better serve the media companies Spot.IM regularly partners with.
What's more, Spot.IM plans on opening a London branch of their offices, and taking their model internationally. For this local tech company, the New Year is already off to a great start.