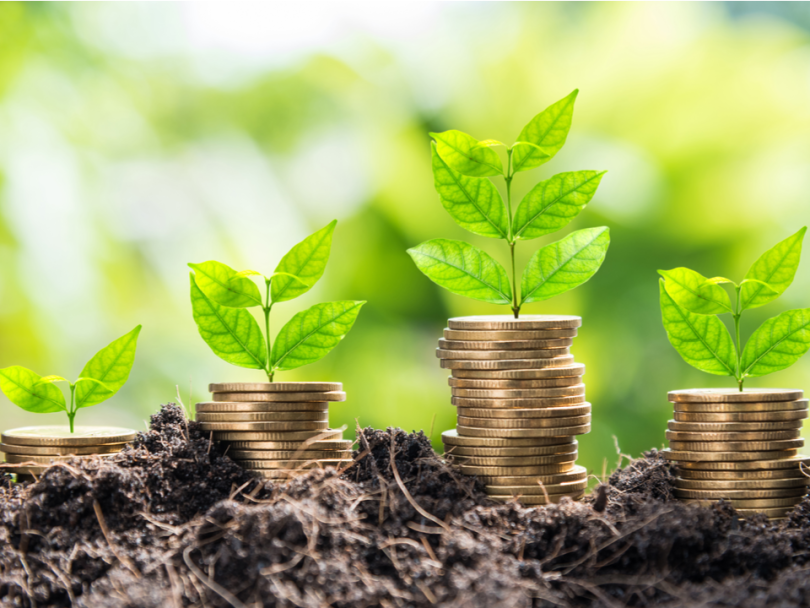 Remember the Winklevoss twins? In the last week, the famous duo's net worth has skyrocketed into the billions, thanks to a long-term investment in Bitcoin. Reportedly, the cryptocurrency was selling for just $120 a pop when they bought up what is said to be one of the largest stashes of Bitcoin in existence.
But investing in Bitcoin isn't just for billionaires, and plenty of companies have cropped up hoping to democratize those types of opportunities. Take Coinseed, a local startup making it easier than ever to invest in cryptocurrencies across the board.
Coinseed begins with users adding their credit card and bank information to the app, which is available for both iOS and Android. Next, the user decides which types of cryptocurrencies they want to invest in — or select from a number of predetermined portfolios.
The app takes over from there. Each time you make a purchase with the financial information on file, your total is rounded up to the nearest dollar amount, and that spare change is used to invest in the cryptocurrencies you previously selected.
Coinseed was developed by Lasse Kalkar, Del Davaasambuu, Sukhbat Lkhagvadorj and Andrea Simon, an international group that felt New York City was the perfect place to launch their product. (Kalkar hails from Denmark while Davaasambuu and Lkhagvadorj came from Mongolia). 
"NYC offers a great range of networks across the financial sector. We believe there is a large potential user base in New York," Kalkar said. "And it's the most awesome city in the world."
Starting in September 2017, the group spent many late nights at the WeWork location in Times Square developing Coinseed, which officially launched their product in mid-October. There have been a few small bumps along the way — the daily cash-out maximum is $50, for instance, due to an overwhelming uptick in traffic. But Kalkar said that the cash-out maximum has been, and will be, greater than $50 in the future.
"[The limit] is actually because we are growing extremely fast right now, and we had to lower it for a little while so our servers wouldn't crack."
In the short term, Kalkar hopes to launch an ICO (think IPO, but with cryptocurrency) in January of 2018. Long term, he hopes to see the app grow to more than 100,000 users.