In New York City, where apartments are notoriously small and cramped, a beautiful office space can be like a home away from home. It's no wonder that these tech companies go above and beyond to create beautiful, welcoming, and creatively inspiring spaces for their employees. In 2017, Built In NYC had the opportunity to see some of the most exciting workspaces in the city, and these seven were our favorites.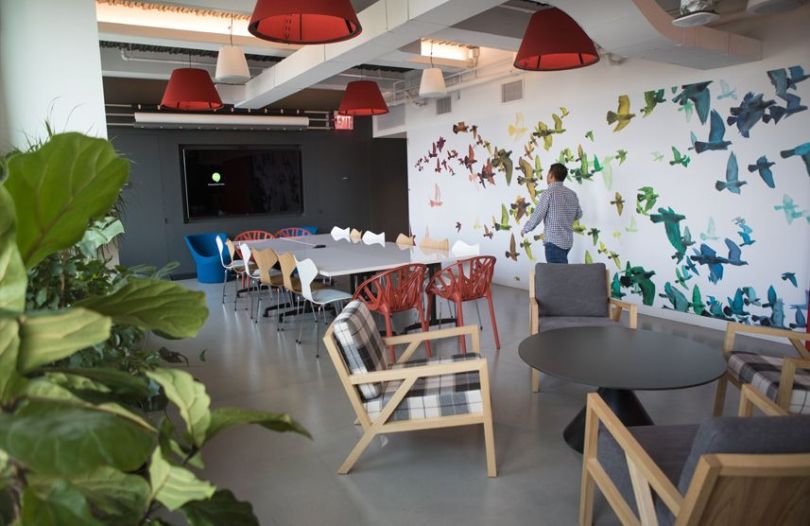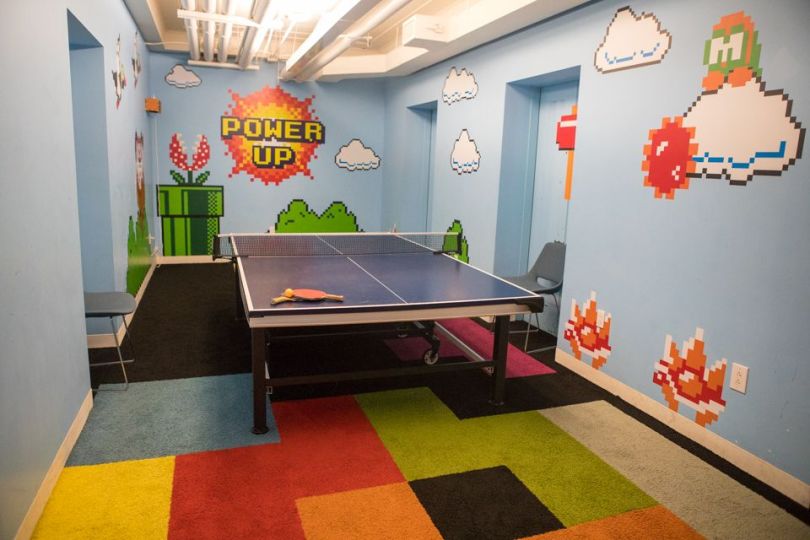 There are few buildings in New York — no, in the world — more iconic than the Empire State Building. If you work at Shutterstock, the legendary building is your headquarters for solving creative problems, building new and exciting software, and maybe even catching a round or two of ping-pong in the Nintendo-themed game room.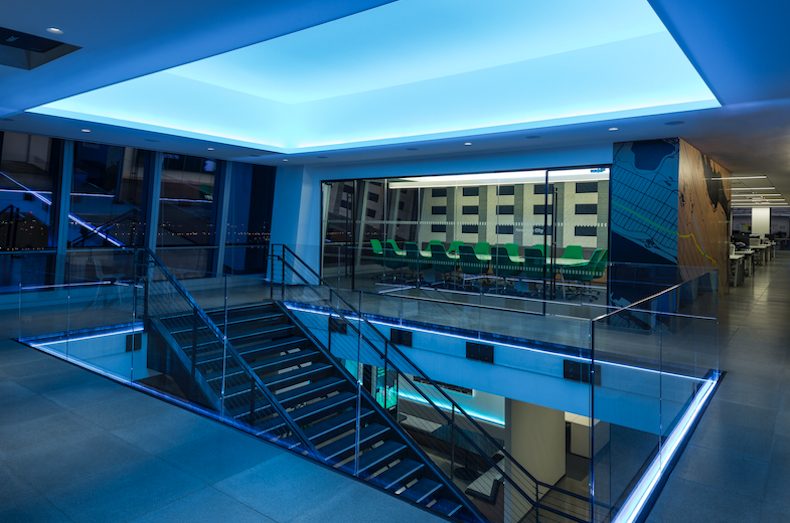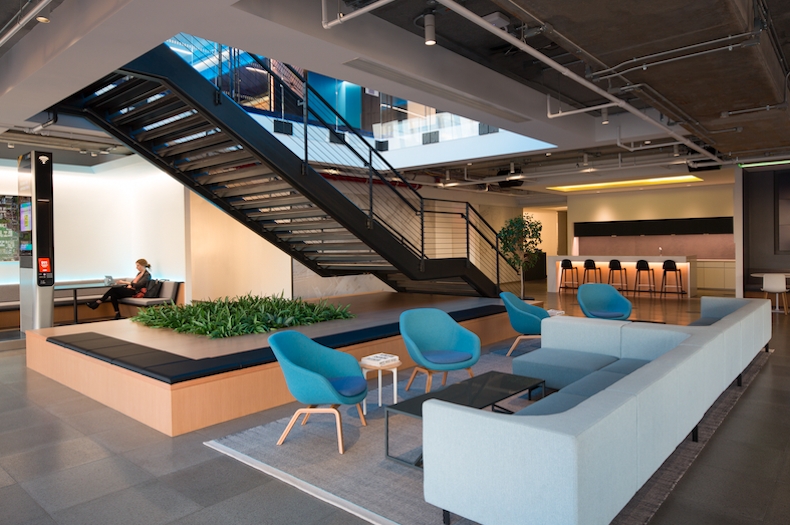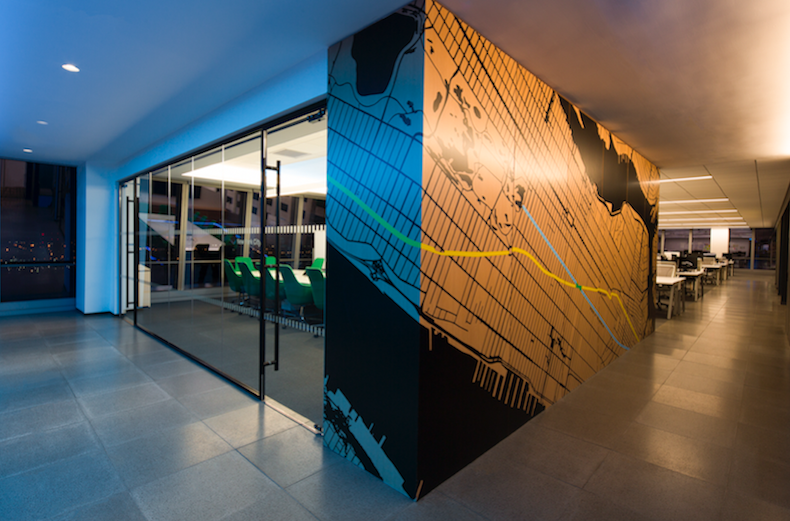 Intersection is pioneering tech innovation all around the city with their LinkNYC kiosks, and their office reflects that spirit. Bold lighting and striking architecture comprise the futuristic space, which occupies 67,000-square-feet at Hudson Yards.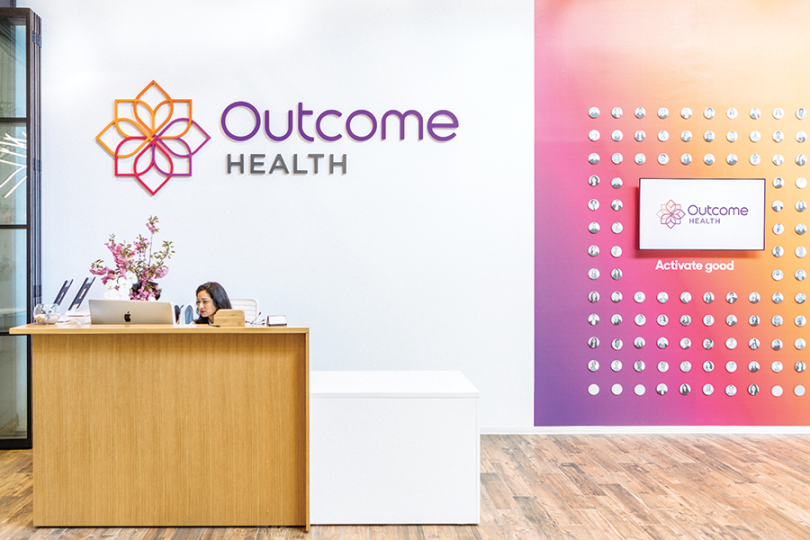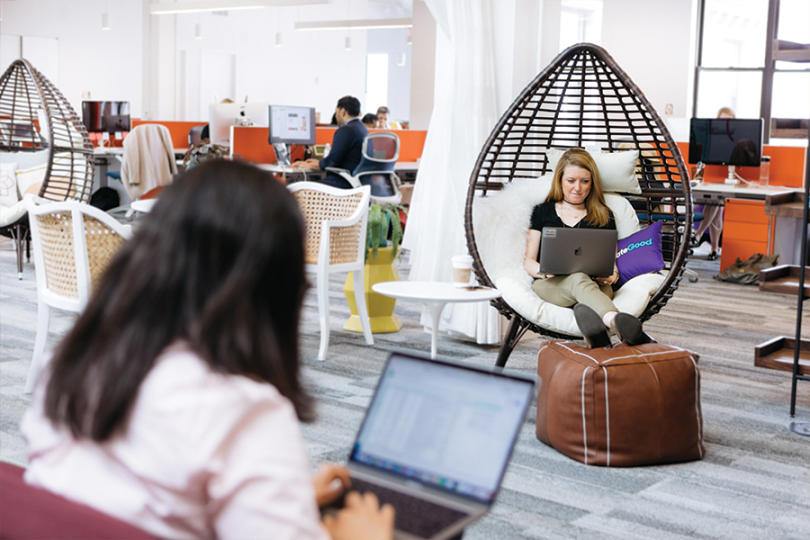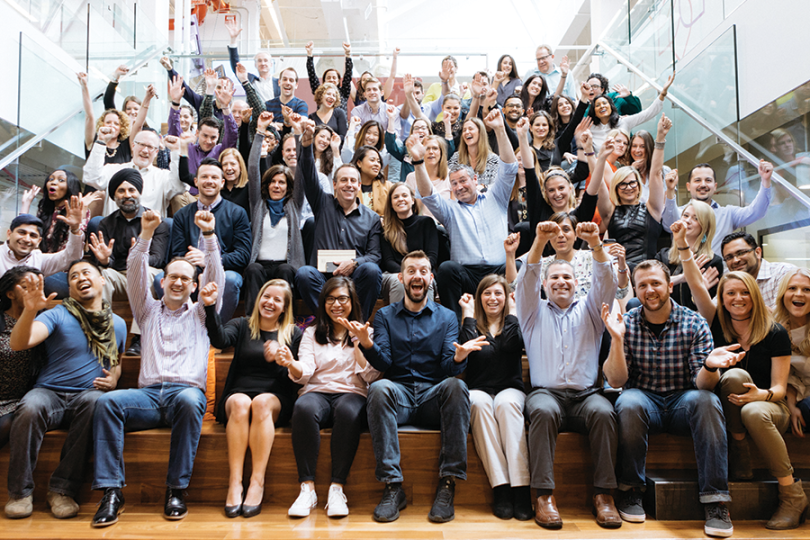 If Outcome Health's unique healthtech solutions don't make you feel better in body and mind, walking through their office certainly will. The multi-floor space is filled with natural light, open communal spaces, and 360-degree views of Manhattan.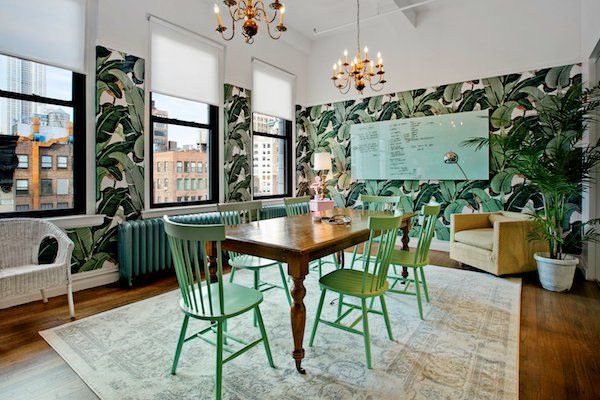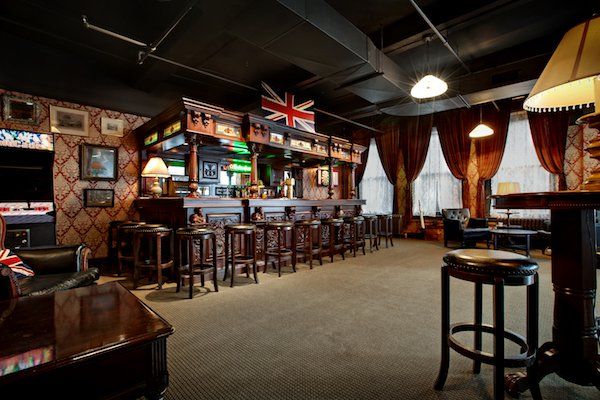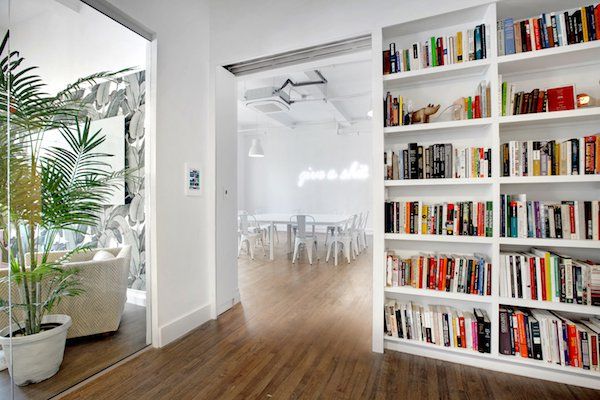 After a hard day's work, it can be fun to hit a local happy hour with your co-workers. At Ceros, kicking back is that much easier, as there's a full-fledged British pub inside the 11,000-square-foot space. Outside of the pub, though, Ceros maintains an open, airy, and eccentric design sense that's completely unique.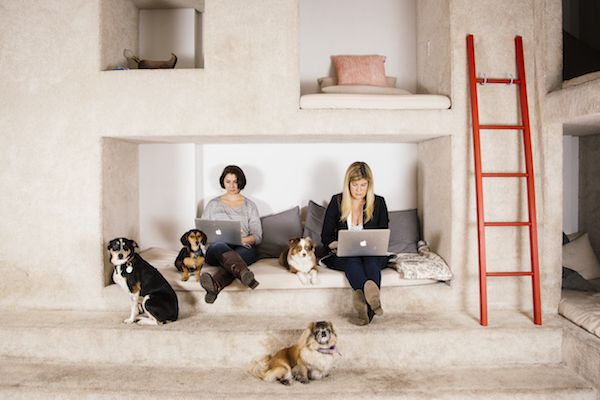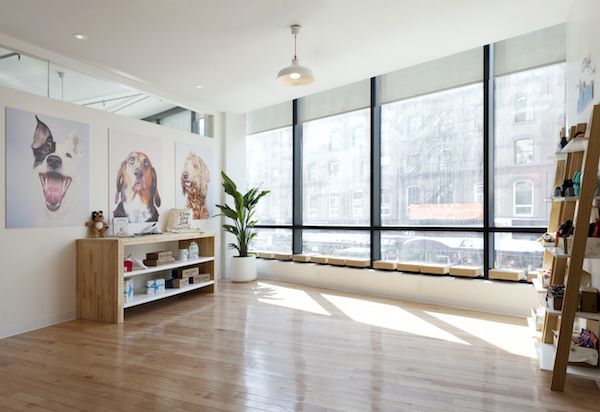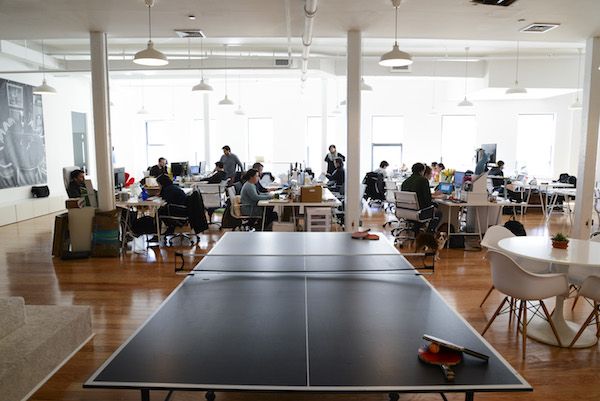 A dog-friendly office is one thing — but how about a dog-friendly company? BarkBox, maker of a dog-focused subscription box, boasts a veritable pet palace of an office. Approximately 50 dogs join their humans at work each day, which means the office was no doubt designed with pets in mind.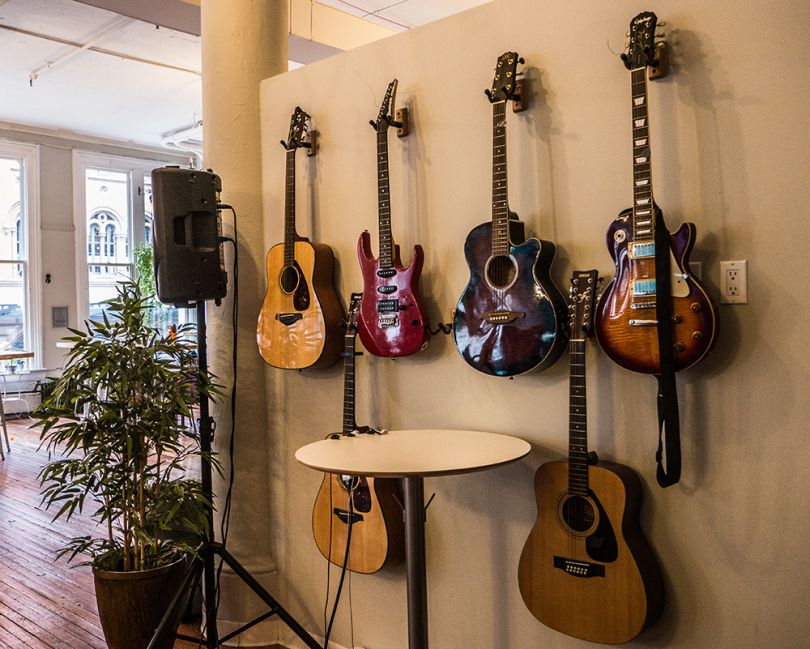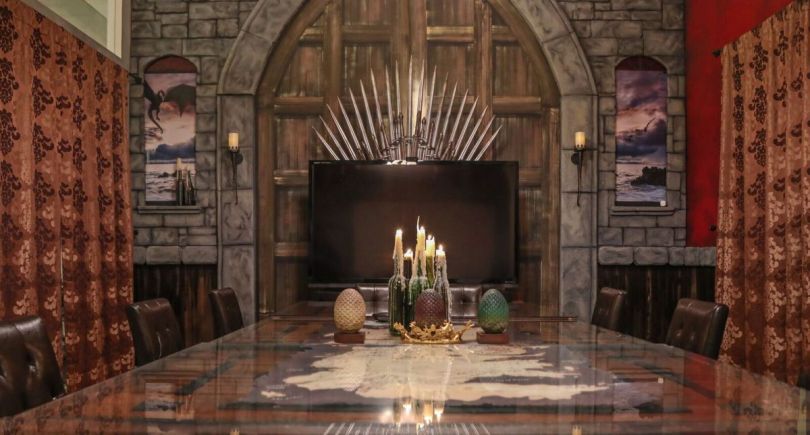 Video software developer Animoto's 15,000-square-foot office is a visual feast for the detail-oriented. In addition to a large, beautiful kitchen and guitar wall (for when you just have to jam), the company was proud to unveil a major conference room renovation that left the space looking like the set of Game of Thrones. Valar morghulis.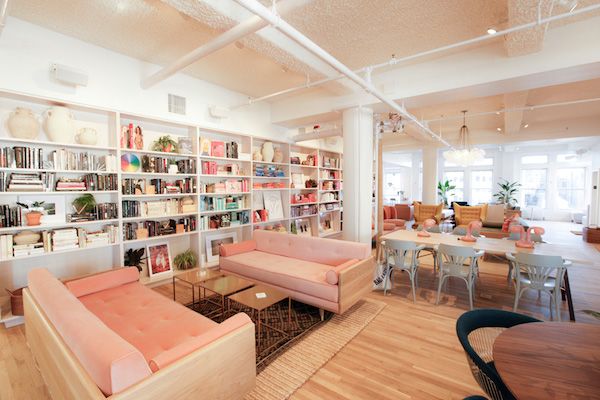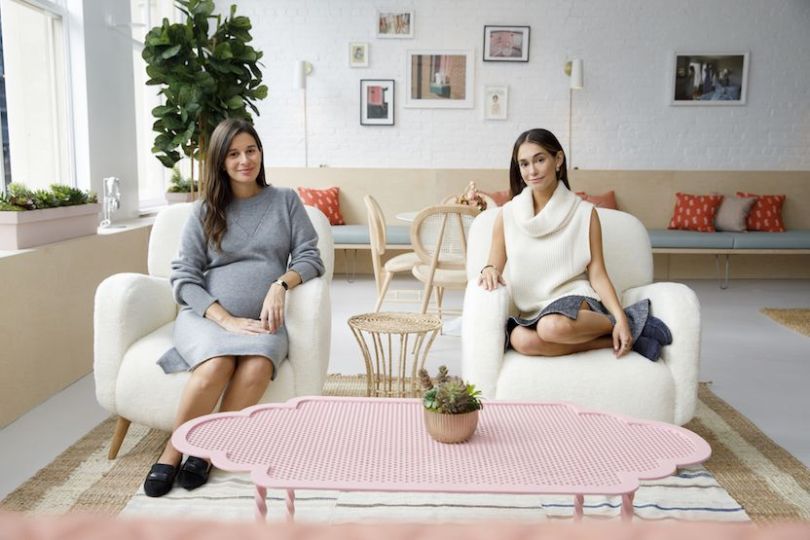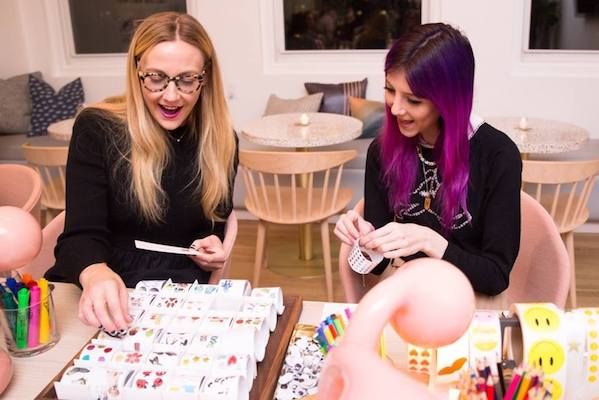 The year of 2017 was also the year of the co-working space, and thus this list would remain incomplete without a nod to The Wing, the stylishly-decorated, women's-only co-working space that also happened to fundraise more than $40 million this year alone. Those who spend their days at The Wing can anticipate activities like book clubs and craft nights, Glossier products in the bathroom, and an in-house coffee bar and café.