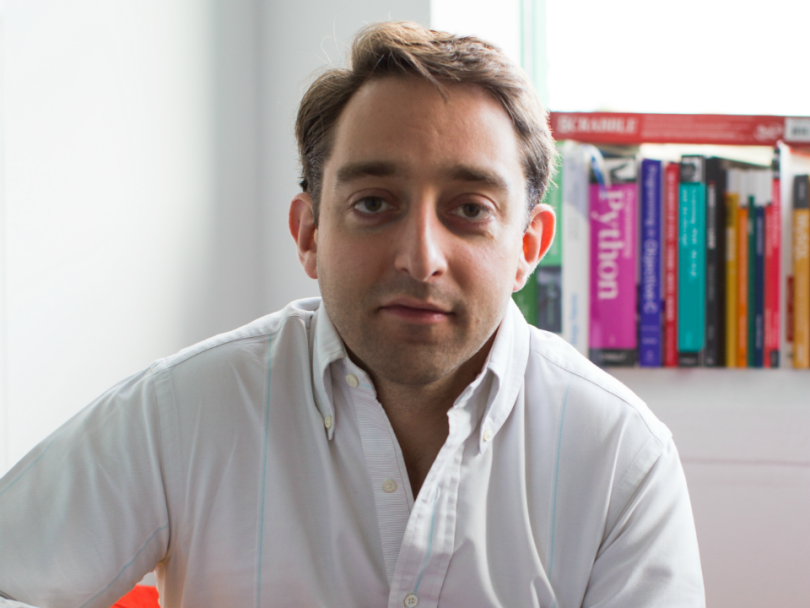 Twenty-five years ago, it would have been hard to find a job that required knowledge of Python or Ruby on Rails. Today, it can feel like it's difficult to find a job that doesn't demand a mastery of complex technical languages. As a result of this, coding schools have sprouted up across the country in order to equip individuals with the skills necessary to succeed in today's shifting job market.
Yet, not all independent tech programs are created equal — and Thinkful aims to stand above the competition with their unique, mentor-based program. "No other school comes close to the level of one-on-one support you'll get from Thinkful," said co-founder and CEO Darrell Silver.
No other school comes close to the level of one-on-one support you'll get."
Founded in 2012, Thinkful garnered several substantial seed rounds in its early years, allowing the company to build its foundation and programming. On January 9, the company secured a healthy Series A round of $9.6 million, lead by Owl Ventures. With this latest round, the Brooklyn-based company formally enters the major arena of coding schools and plans to expand its reach.
"Thinkful worked for five years quietly building a sustainable, scalable model in education that's affordable and transparent for students and that got us pretty excited," said Amit Patel, a partner at Owl Ventures, in a statement on the funding.
That model is one that Silver hopes will change the coding boot camp industry for the better. "I think boot camps are broken," he told Built In NYC. "They only function in the wealthiest cities because they force people to quit their jobs and/or move, and then commute into a brick and mortar building — all of that is a bit archaic."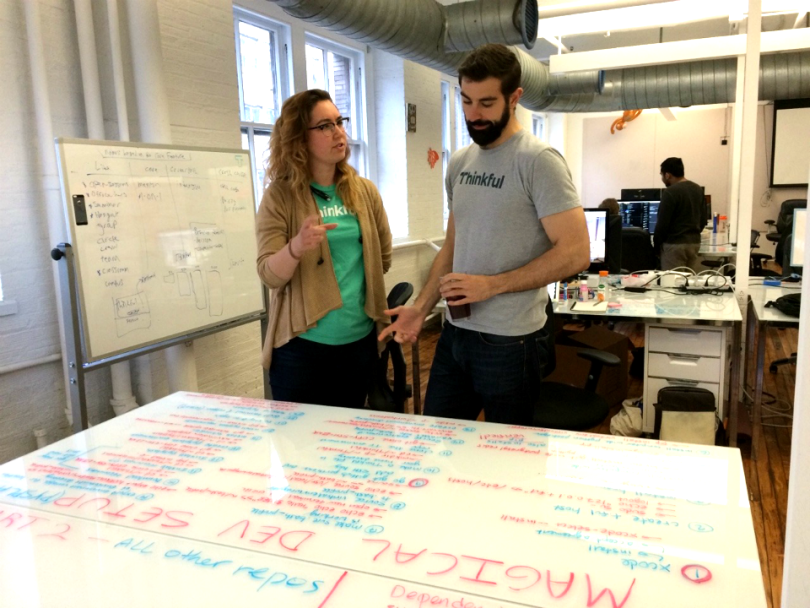 Presently, Thinkful offers online coursework in full stack development, data science, and front-end development. Courses are designed to be completed in six months, with roughly 20-30 hours of commitment per week. Theoretically, one would be able to complete a Thinkful program while still maintaining a full-time job, which Silver says more than 60 percent of students do.
Thinkful also offers boot-camp-style programs, like their Engineering Immersion school, which requires a full-time commitment over five months.
As far as tuition, Thinkful ensures that all backgrounds and income levels have access to their programs. Payment options include pay-as-you-go, deferred monthly payments, and income share agreements — which guarantee you won't begin repayments until securing a job with a salary of more than $40,000 a year. As Silver pointed out to Built In NYC, this is by no means a rare instance; according to his statistics, more than 92 percent of Thinkful graduates were employed within six months.
All programs are offered remotely, allowing students to work from a location of their choosing. In addition to providing convenience for people like parents, those with unique work schedules, Thinkful hopes that this remote learning experience will help the uneven distribution of skilled tech workers in the United States.
The idea behind Thinkful is to reach people where they are."
"The tech sector is quickly growing outside of America's largest cities, but is slowed by a lack of world-class education that provides cutting-edge skills to the workforce," said Silver. "The idea behind Thinkful is to reach people where they are, versus making them come to us."
While Thinkful's students may have the ability to learn from anywhere they choose, the company itself has remained in New York City since its inception. "We started in NYC and love it here," said Silver. "The office moved to Brooklyn in late 2016. [Thinkful co-founder] Dan Friedman and I are both from New York, and it's where our families are based. Like our students, we want to stay where we are!"