Getting up in the morning certainly would be a lot easier if your office boasted sprawling city views and an equally sprawling snack selection. NYC tech companies know that part of incentivizing hard-working employees involves creating a space where individuals feel creatively inspired and excited about the company mission every day. Here are some of NYC's most jaw-dropping tech offices and, to say the least, we do not think you will be disappointed.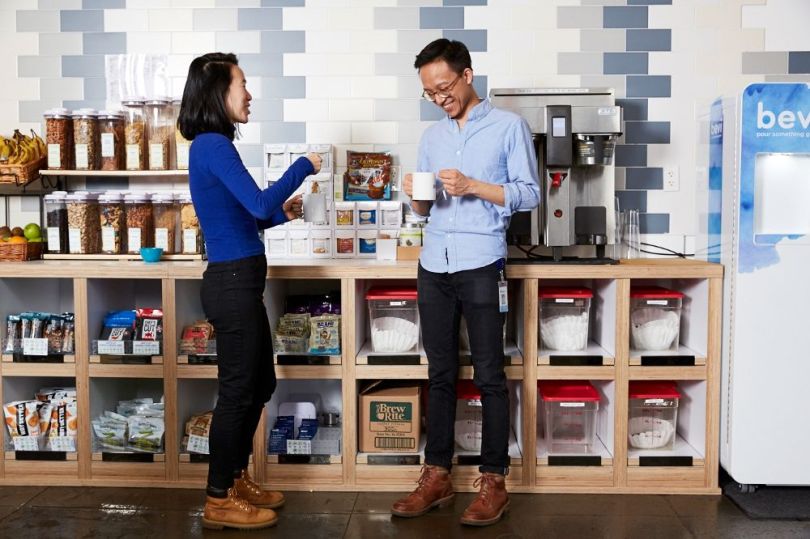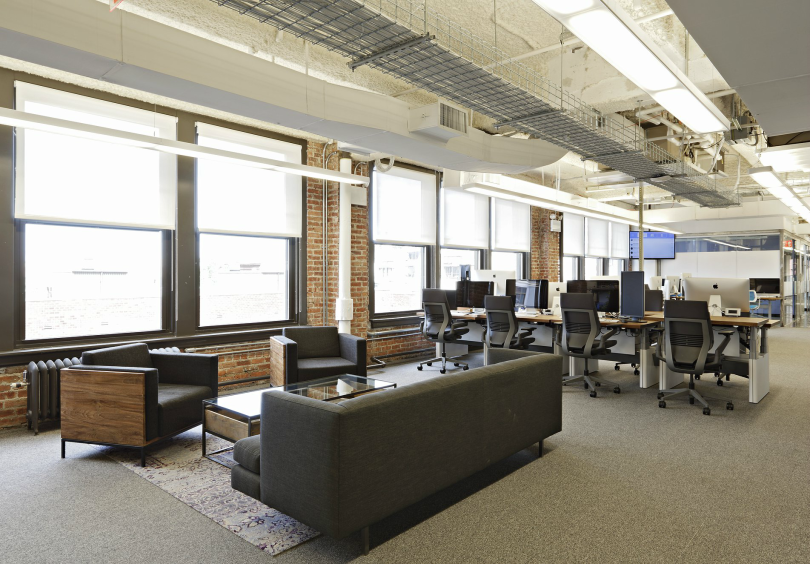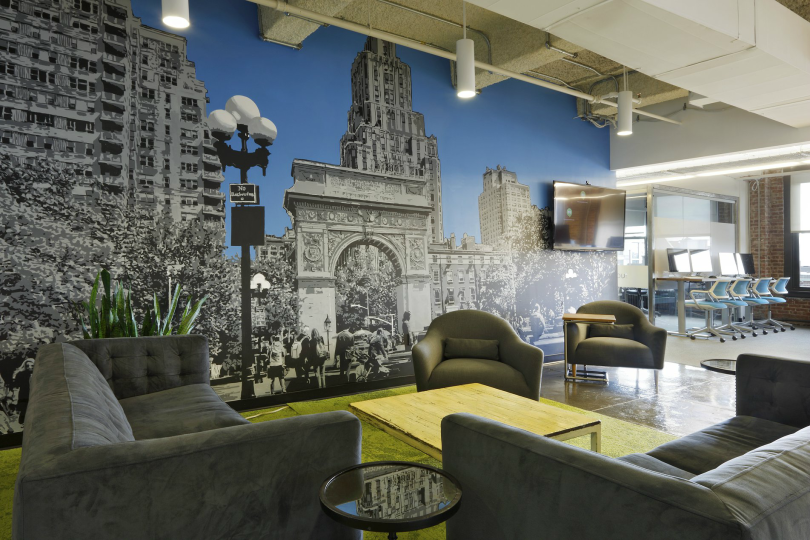 What they do: At Venmo, the team works on one of the leading financial apps, which allows users to quickly pay or request funds from friends and family for everything from rent to happy hour dues. The digital wallet app recently partnered with big-name retailers like J.Crew and Delivery.com to accept payments directly from Venmo.
Office stats: 80 employees work in the 27,000-square-foot space, which Venmo has occupied for the last two and a half years.
Perks: "We have kombucha on tap, and our own private workout studio with showers and all!" said Matthew Halper, Venmo's manager of talent acquisition.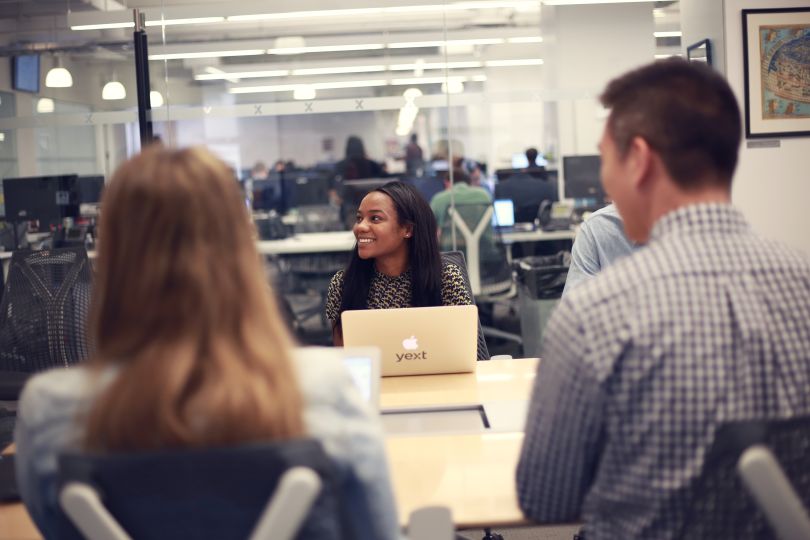 What they do: With their innovative digital knowledge management technology, Yext helps everyone from T-Mobile to Ben & Jerry's manage their presence in the virtual world. 
Office stats: 600+ employees operating in a 100,000-square-foot space, which Yext has occupied since January 2013.
Nap rooms make for energized coworkers: "Yext HQ is located in a really great area right on Madison Square Park," noted Marketing Coordinator Natalina Iamarino. "It's easily accessible, spans an entire city block square, and is located in the old Metropolitan Life clocktower building. We have great views of Madison Square Park and the Flatiron Building from our café. The Yext NYC office has a large game room, a nap room, and four fully stocked kitchens with pretty much any snack you can think of. I am excited to come to work at Yext every day because of the inspiring, intelligent and hardworking people here, who aren't afraid to take me up on a mid-afternoon game of ping-pong!"
It's the people: It's true that snazzy digs only account for so much of one's workday. "My favorite part about the office is working in an environment with such creative, funny and vibrant people," added Enterprise Sales Coordinator Christina Giordano.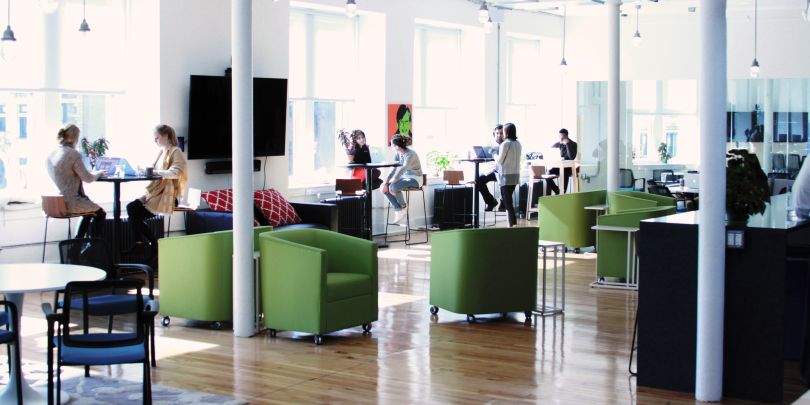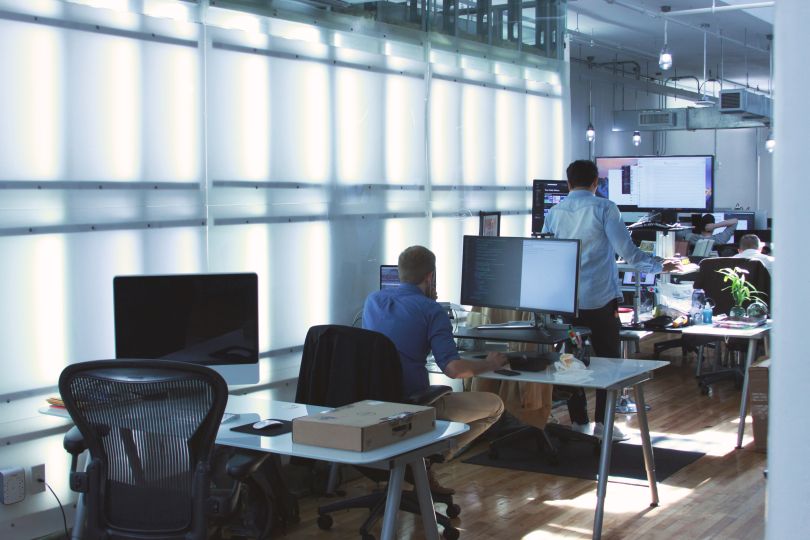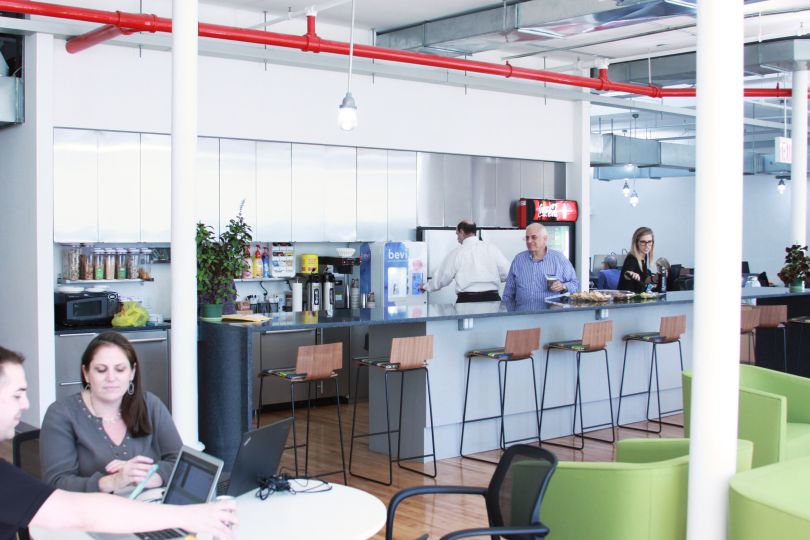 What they do: Noodle Pros is a leading tutoring agency, serving everyone from pre-kindergarteners to graduate students. Noodle Pros works with only the best and brightest minds and boasts phenomenal results from their students.
Office stats: 100 people, plus the frequent remote employee visit, working across 12,000-square-feet of space. Noodle Pros moved in just a year ago in February 2017.
A bright idea: "The office is designed with a lot of natural light," said Marketing Associate Victoria Knox. "The open floor plan and glass conference rooms give the office a sense of camaraderie and fellowship since everyone inhabits the same space. The big lounge area up front allows for quick meetings, coffee chats, or quiet (and scenic) work time away from our desks. On weekends, we use the space for proctored testing, and on weeknights, we often have social and education-related events that are attended by industry folks."
Andy Warhol would approve: "The third floor, which we are currently renovating, is home to Andy Warhol's factory. As such, all the conference rooms are named after Warhol elements, and our wall art is also Warhol-themed. We overlook the Union Square Farmers' Market, which is a great source for snacks as well as serious grocery shopping. There are always promotional trucks downstairs — the Mean Girls truck stopped by the other day and we snuck down to take a picture for our Instagram!"
What they do: Industry leaders like Gilt and Spotify turn to mParticle in order to understand who uses their product. The customer data company helps brands not only formulate a clear picture of their user base, but provides solutions on how to integrate this newfound knowledge, right down to the last line of code.
Office stats: 60 employees work across 13,000-square-feet of office space, which mParticle has occupied since April 2017.
A tough call: When it comes to choosing a favorite part of the office, Head of Talent Acquisition Laurel Peppino can't pick just one. "So many choices!" she said. "The open office boasts amazing natural light and ninth-floor views of Gramercy, as well as a centrally-located records room for hunkering down and playing old school LPs.  
New York State of Mind: "Our conference rooms are themed after hip-hop icons and adorned with a custom die-cut portrait of each performer by artist Delano Limoen (which were acquired through Manhattan-based startup, The Fancy)."