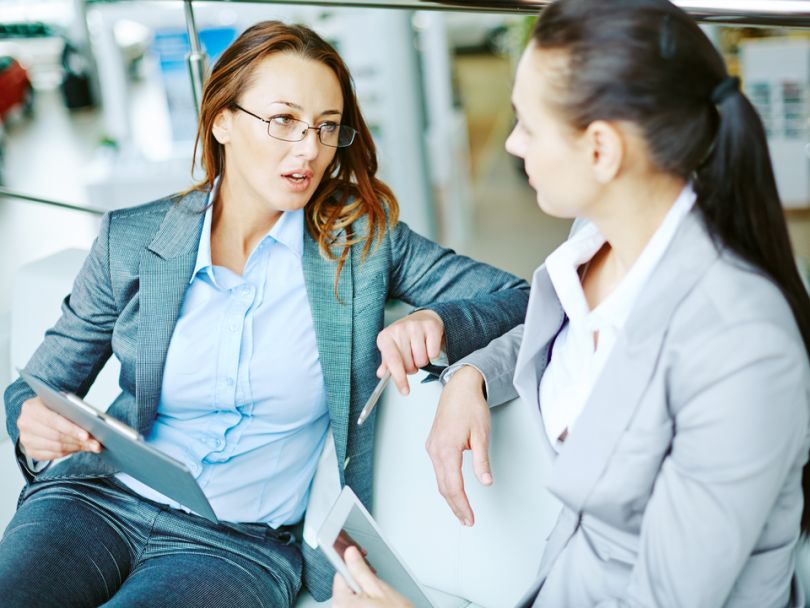 Job-hunting is not for the faint of heart. There is the pain of waiting for overworked human resources teams to sift through Everest-sized piles of resumes; not to mention the more sinister potential of biases in hiring. Though it may sound a little "I, Robot" at first, more and more companies are using AI to build their teams — and the good news for you is that it could help ensure your next gig is a dream job.
"In terms of the way people are matched to jobs, there is a super high failure rate right now," said Priyanka Jain, head of product at AI-based hiring solution Pymetrics. "Specifically, almost 50 percent of people either quit or get fired within the first year of their job. And to me, that basically means that the way we're matching people to their jobs is really inefficient and really ineffective."
In order to combat this, companies are finding new ways to interact with candidates, promote job openings and conduct interviews. While some of these methods yield real results, others can be cumbersome and come with a high learning curve.
Founded by Harvard-educated neuroscientist Frida Polli, the aforementioned Pymetrics aims to boost employee success by first identifying a candidate's strengths through a series of simple brain games. Using those results, Pymetrics matches a candidate to jobs and companies where they are most likely to succeed.
We fundamentally believe the best hiring decisions come from understanding people's traits rather than their resume."
"We fundamentally believe that the best hiring decisions come from understanding people's traits rather than their resume," explained Jain. "And that's because, as you probably know, where somebody went to school or what their GPA was, what they studied or even what their last job was isn't really predictive of what they're capable of doing in the future."
Jain explains that this "potential over pedigree" mindset helps find candidates who are a better long-term fit for a position and more likely to stay and succeed with a company. Furthermore, tools like Pymetrics help companies find candidates without biases like gender, race, educational background and more — the fit is purely based on the candidate's potential effectiveness for that position.
New York City recently established a committee to study bias in public-facing algorithms. It is up to other private companies to follow suit and better understand how subconscious ways of thinking are impacting both the workforce and the products that workforce is creating.
Hiring solutions like Pymetrics are working to solve larger issues of social justice as well. Jain explained to Built In NYC that one of the company's projects for 2018 involves helping workers within shrinking job fields remain relevant to a company. That is, if automation is causing a role to become obsolete, Pymetrics is working with companies to ensure that the employees don't become obsolete, as well.
Jain also spoke of a newly-acquired grant from the Rockefeller Foundation, which will be used to aid 18 to 24-year-olds, who do not have degrees, make their entrance into the professional world. "Their resume obviously isn't going to be the reason that they get hired," Jain explained. "But these companies will have confidence in hiring and training them based on their match through Pymetrics."
AI and machine learning have been slowly but surely disrupting a wealth of industries, it is perhaps inevitable that HR was next on the list. While some may be hesitant about the idea of putting one's career in the hands of an algorithm, it could be exactly the shakeup the HR world needs.  
"We know so much more about the brain," Jain explained. "We have so much more data, and nobody's using this to help people make career decisions." That is, until now.