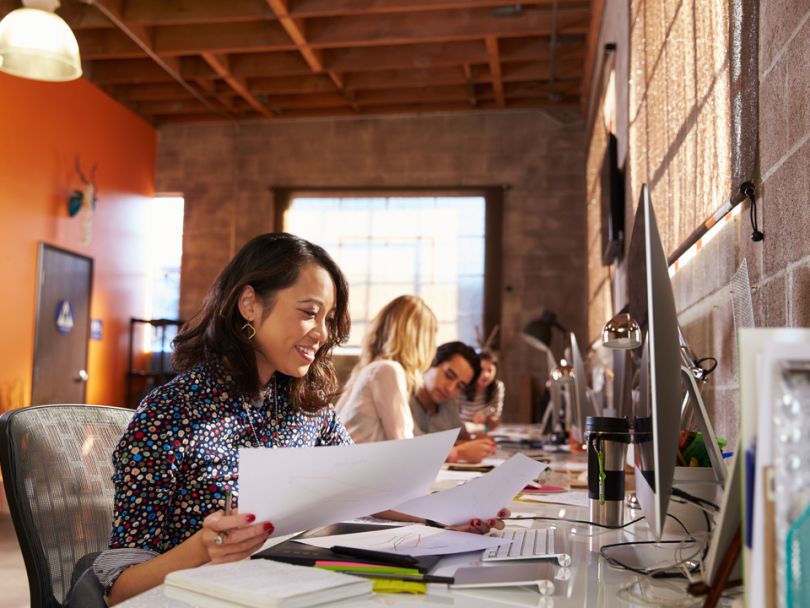 Each week, we offer a curated calendar of NYC's top tech events. This week, you'll have a chance to sharpen your skills, be emboldened with inspiration, and even have a few laughs. Check out our picks below or head over to our full events listings here.
Microsoft Excel: 10 Tips and Tricks You Need to Know, March 12 at 6:00 p.m.
It's true that everyone puts experience with Excel spreadsheets as a skill on their resume, but how many actually know how to make use of the spreadsheet tool's wide functionality? Go beyond the basics at this seminar and impress your manager with your Excel efficiency. Or, at the very least, add some truth to your resume.
Yotpo FWRD: Women in the Lead, March 13 at 6:00 p.m.
Yotpo is honoring Women's History Month with this panel featuring leaders from Pymetrics, Campowerment, and bSmart. After the panel, attendees will have the opportunity to attend small breakout sessions that dig deep into how these powerful female leaders earned their seat at the table.
Driverless AI: Automatic Machine Learning for the Enterprise, March 13 at 6:00 p.m.
If you're up for a truly mind-blowing night, you'll want to check out this demo of H20.ai's product, Driverless AI. Even if you're not technically minded, this presentation will be made for all to understand how this cutting-edge tech can benefit their company.
How to Think About International Expansion, March 15 at 6:00 p.m.
Leaders from Kickstarter, WeWork, Stripe and more will be on-site to share words of wisdom for those looking to take their company to the international stage. What risks and rewards can crossing borders bring to your brand? You won't know until you try!
The Meetup: Tech, Hacking, and Comedy, March 15 at 7:00 p.m.
Where else are you going to hear "bad jokes about C++" other than this one of-a-kind event that fuses tech and comedy. Before and after the show, there will be opportunities for "ample schmoozing."