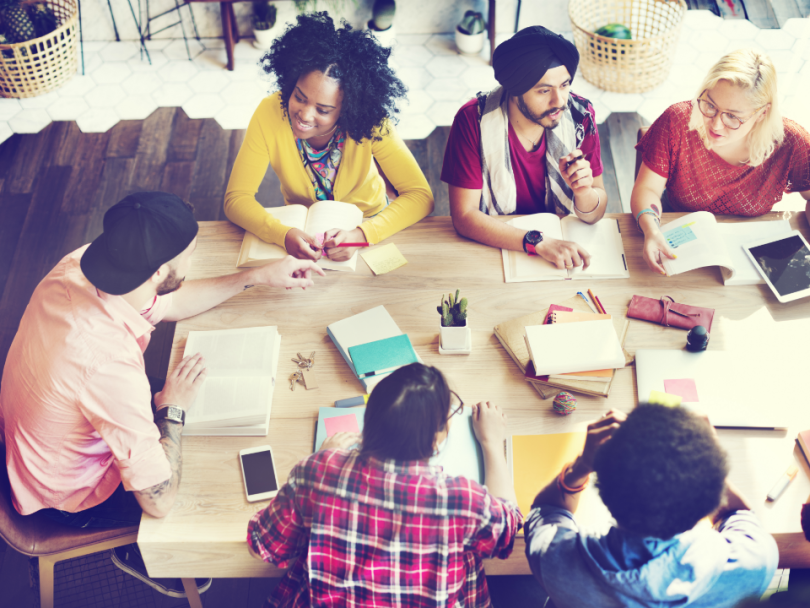 Each week, we offer a curated calendar of NYC's top tech events. This week is absolutely jam-packed with the coolest events and opportunities that the city's flourishing tech scene has to offer. Though you might be exhausted by the time the weekend rolls around, trust us — it'll be worth it. Check out our picks below or head over to our full events listings here.
The Information's Young Professional Launch Party, March 19 at 6:00 p.m.
This event is bound to be bustling with everyone who's anyone under 30. As if that wasn't enough, Squarespace (you know, the company with one of the most stunning offices in NYC) will serve as host. Make sure you and your friends reserve your spot now, as tickets are going fast.  
Built In NYC's Top Companies Hiring, March 20 at 6:00 p.m.
At this signature event, you'll have the chance to connect with some of the coolest and most exciting companies on the NYC tech scene. Representatives from BetterCloud, Codecademy, ThoughtWorks and many more will be in attendance. Who knows? You might just find your next big break.
Women in Tech: Opening Doors With Education, March 21 at 6:00 p.m.
Soak in this thought-provoking panel featuring Senior Inc. Magazine Editor Danielle Sacks as she gets the scoop on women in tech around the world from a handful of accomplished founders, speakers and engineers. Following the panel, attendees will enjoy snacks and networking.
Make In Brooklyn Smart Cities Pitch Contest, March 21 at 6:00 p.m.
It's bound to be a lively evening as Smart Cities startups take the stage to compete for a $5,000 cash prize. Expect to hear from invigorating innovators whose work aims to improve urban infrastructure through the use of technology. Oh — and don't worry, there will be snacks and drinks to enjoy as the competition heats up.
The Blockchain Revolution: Transforming Healthcare, March 22 at 6:00 p.m.
Blockchain technology is already beginning to transform countless industries, and healthcare is next. At this event, learn from the developers of Quadrant Biosciences, designers of ClearEdge technology, as they discuss how clinicians and researchers can benefit from the unique data exchange tool that is the blockchain.