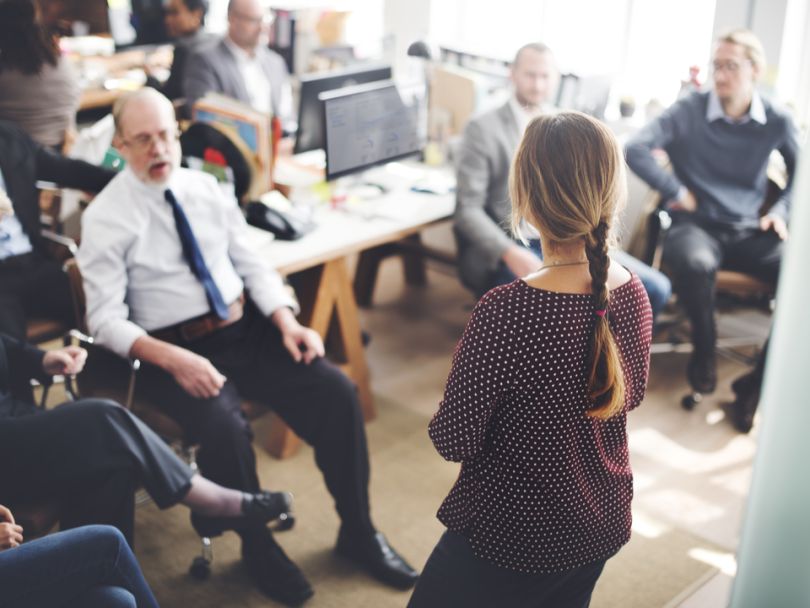 Each week, we offer a curated calendar of NYC's top tech events. This week, NYC is full of opportunities to take your ideas, whether it's a thought or a growing company, to the next level. Check out our picks below or head over to our full events listings here.
Techstars Barclays NYC Accelerator — New York City Office Hours, April 16 at 9:00 a.m.
Have you always dreamed of being a part the prestigious Techstars accelerator? Ask all the questions your heart desires about the program at these open office hours. You'll get one-on-one facetime with the Techstars team and receive advice on how to launch your product.
Becoming a Software Developer — Q&A Panel With Current Developers in NYC, April 17 at 6:30 p.m.
Sure, being a software developer means, well, you develop software. But what are the ins and outs of the career field really like? At this panel, active members of the NYC dev community will share their stories and answer questions about how they got to where they are today, and how you can, too. Oh — and there will be pizza.
NYC Tech Boom: Expert Panel, Business Growth, Networking, April 18 at 6:30 p.m.
As you already know, the NYC tech scene is positively on fire. At this jam-packed event, expert panelists from across numerous industries will share their experience and predictions for the future of the city's tech scene. It's sure to be a night of NYC tech camaraderie!
Future of Seafood, April 18 at 6:30 p.m.
The NYC Food+Tech meetup focuses on the ways in which technology can improve farming, food distribution, and overall nutrition. At April's meetup, the team will be discussing the seafood industry — one of the most in-demand food sectors, as well as one of the most primed for disruption.
Software Craftsmanship North America 2018, April 19 at 9:00 a.m.
This one day conference is geared towards software professionals looking to expand their knowledge of the latest technology and collaboration skills. The conference isn't geared towards a specific coding language or role, but to tech professionals looking to improve how and why they work.