You know you've signed on with a startup when your new employee training resembles a Disney-like gaming experience. These four local startups want new hires to not only feel comfortable, but fully engaged (and even entertained) throughout the onboarding process. See what new hires experience during the first few weeks at these companies.
Formerly known as Crowdtap, social marketing platform Suzy supplies brands with real-time consumer insights. Anthony Onesto, SVP of human resources, has onboarded thousands of new hires throughout his career, and thinks it's important to really engage new employees. He told us how his team makes onboarding at Suzy a "Disney-like" experience.
What makes day one at Suzy unique?
We approach onboarding from a human-centered perspective. From the moment new employees walk through the elevator banks to the time they sit in their workspace, we are building experiences to capture their attention while also surprising them with a "Disney-like" attention to details. This is why our "office manager" is called "manager, office experience." We also conduct a Suzy meetup at the end of the new hire's first day, where the entire team gathers and introduces themselves. It's quick but effective.
How do you help new hires get up to speed during their first few weeks?
At Suzy, it's our mission as a company to unlock human intelligence, so the first few months for new employees are critical. We infuse gamification into the onboarding process and reward them with unique Suzy swag. There is also a combination of practical and theoretical training, which includes a company overview and real exposure to the work within their department.
Once the onboarding is complete, how are new hires set up for success?
In the spirit of our human-centered approach, we check in with new hires after a few weeks to see how things are going and to find ways we can improve the process. Just as brands query our community of users for their insights, we do the same for our team members on a regular basis. New team members also work closely with other Suzy team members to ensure they have access to the tools they need.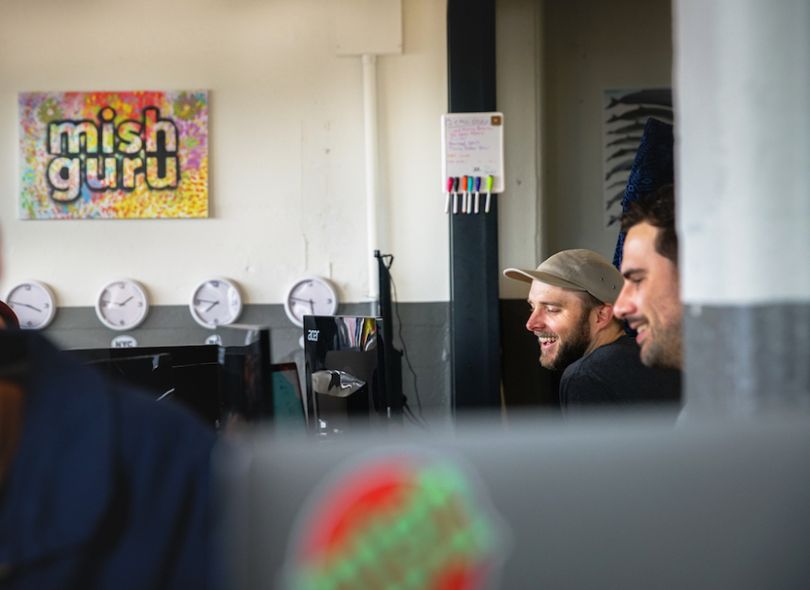 The transparent culture at Mish Guru, which includes an open salary policy, also bleeds into its onboarding process. CEO Thomas Harding has new hires "dogfood," or test out, their own product in a training program called "Snap School." He explained what exactly that entails.
What makes day one at Mish Guru unique?
We kick things off with breakfast with the full team, followed by a full rundown of the company mission and values. This is important for us as a company because our mission and values underpin everything we do. We hire by them. We make decisions by them. We basically live by them. Starting the day with this highlights their importance. After that, every part of a new team member's first week is set out in their calendar, so there's never any point that they're sitting wondering what on earth to do, or where the bathroom is.
How do you help new hires get up to speed during their first few weeks?
Becoming an expert at both Snapchat and Instagram is crucial for our team members to succeed at Mish. In order to get them up to speed with both, we've put together a curriculum we call "Snap School." We make it a fun and interactive experience that sees new team members "dogfooding" our product. Alongside building empathy toward our clients' needs, the exercise also produces a bunch of hilarious content that we share out with the rest of the team.
Once the onboarding is complete, how are new hires set up for success?
We have a 90-day plan that ensures our new hires become fully integrated into the team from both a cultural and professional perspective. We also have monthly one-on-ones and quarterly career planning sessions. These are more for the team member than they are for the manager. We build sessions together based on the role, the team member and our business goals for the quarter. Every month is an opportunity for an open chat about how things are going and if there's anything we can pivot on to better set them up for success at work.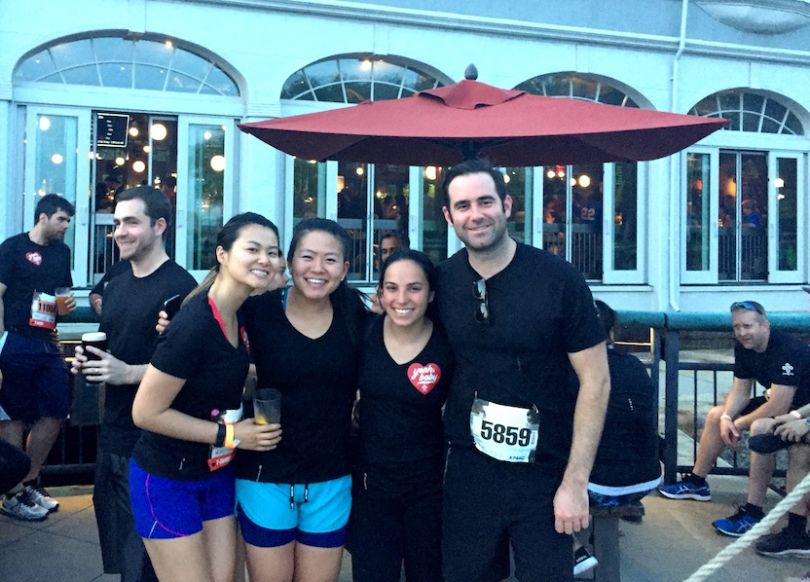 Since last April, senior HR business partner Sarah Steinbach has helped onboard 71 new hires at Progyny. The company, which helps families seeking fertility solutions, has an extensive onboarding process that makes sure all employees are set up for success. Steinbach explained how her team welcomes new hires.
What makes day one at Progyny unique?
The first day at Progyny is an introduction to the company and our unique culture. New hires receive Progyny swag on their first day to get them excited. They spend the morning with IT familiarizing themselves with our systems and then a culture intro with our head of people. Next is lunch with the team and a high-level overview of their specific team. The intention is to introduce the new employee to the role and company and provide the resources necessary to get started over the next few weeks.
How do you help new hires get up to speed during their first few weeks?
The first few weeks for a new hire are comprised of cross-functional introductions to develop relationships, as well as shadowing other team members to provide functional training. New hires are set up with a "buddy" in the organization outside of their team to help with broader knowledge of navigating the company and our culture. Each month, we have a larger orientation with all new hires to introduce them to each department and help them understand how they interact together. Lastly, they attend a roundtable with our CEO and COO for a "get to know you" session and Q&A.
Once the onboarding is complete, how are new hires set up for success?
The support systems include a learning and development program, inclusive of online training videos, in-person informational sessions about the company and the fertility industry. After 90 days, employees begin customized training for their role and career development. They also have opportunities to learn through meetings with our leadership team, and a town hall monthly meeting that provides information about the company's performance.
In her three years at StreetEasy and Zillow Group NY, senior HR business partner Shana Greenfield has onboarded more than 250 employees. She told us what a new hire can expect during the first few weeks and months on the job.
What makes day one at StreetEasy unique?
We know day one of a new job can be pretty overwhelming, so we developed a program to help make the transition easier. All new hires are paired with a "ZPal" – an employee outside their team whose role is to be a friendly contact and resource as the new hire immerses themselves here. ZPals help new hires understand our core values, show them the "lay of the land" and act as a buddy at company events. The program helps new employees transition and integrate into the office and broader organization more easily.
How do you help new hires get up to speed during their first few weeks?
Our onboarding is divided into three areas: Mission, internal resources and benefits. We also offer a ton of support including a real estate 101 course, a guide to help employees navigate early conversations with their manager and peers and a list of recommended activities for their first few weeks (like signing up for our speaker series, learning about our other brands and so on).
Once the onboarding is complete, how are new hires set up for success?
Managers create 90-day onboarding plans for their new hires, which include frequent one-on-one check-ins and more formalized touch points throughout their first few months. New hires also have access to a host of opportunities for ongoing development, learning and growth: They can join a number of employee-led groups, receive unconscious bias training and more.