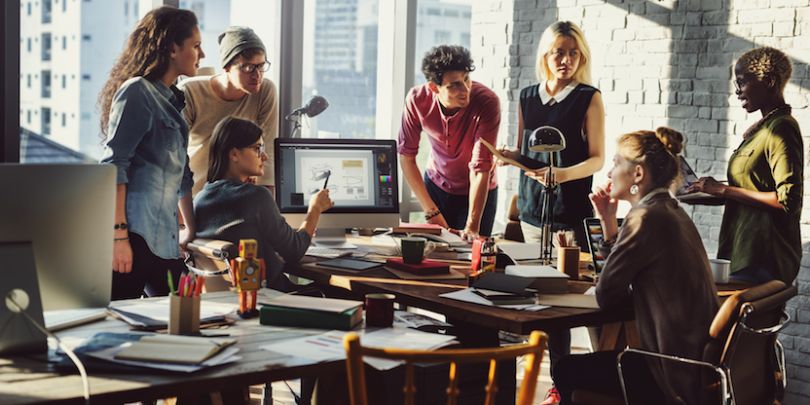 If you're looking to launch a company, your best bet is to seek help from a serial entrepreneur like Brad Birnbaum. His latest startup, Kustomer, is shaking up the customer experience industry — and it just raised $26 million to double down on its efforts.
Birnbaum, along with Kustomer co-founder Jeremy Suriel, will use the new investment to establish the CRM platform as "the next Salesforce." Fitting, as the co-founders' previous startup, Assistly, was acquired by Salesforce in 2011.
All of the current customer support products are over a decade old and are therefore ripe for reinvention."
The idea for Kustomer came to the co-founders — who have a combined 40 years of experience in the customer support space — while discussing the need for a more robust, practical approach to organizing customer data.
Though technology has made it possible to pull data points from a number of different channels at any given time, many companies still rely on manual processes to review that information. Case in point: Customer service professionals often copy and paste email exchanges into a CRM system as a way to capture customer information.
"We realized the world needed a modern, customer-centric platform to build applications on top of," said Birnbaum. "All of the current customer support products are over a decade old and are therefore ripe for reinvention."
Major brands, including LOLA, Rent the Runway and Glossier, use the platform to gain more insight into their customers' journeys. Kustomer reported that, on average, agents using the software see a 14-20 percent increase in productivity.
In addition to the funding, the company announced that Tomasz Tunguz, partner at Redpoint Ventures, is joining its board of directors and that Cisco Investments is joining the round as a strategic investor.
"Our goals are simple: To create a modern platform to house all data and provide magical support applications built on top," said Birnbaum. "Over time, we will expand on top of the platform with other apps starting with engagement and marketing and eventually moving into all facets of the customer."
The Series B round brings the company's total amount raised to $38 million.