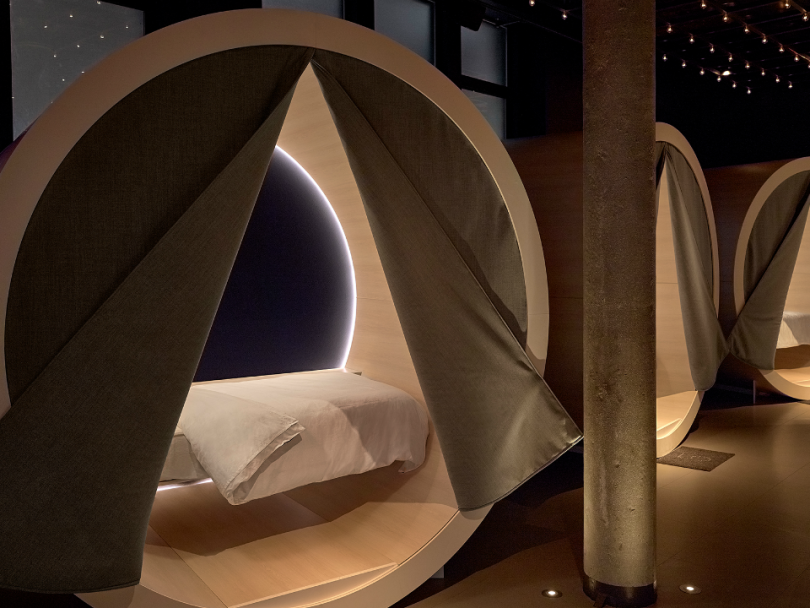 Situated somewhere on the spectrum between a high-end California spa and a Japanese capsule hotel is the Dreamery, a new storefront on Mercer Street that is offering up luxurious 45-minute naps (and a whole lot of other perks) for $25 a pop.
The new store was dreamed up by the folks at Casper, the beloved direct-to-consumer mattress company that's been in the sleep biz since 2014. While Casper mattresses and linens are used in the Dreamery, branding is relatively absent from the serene space.
Upon entering, visitors are channeled through a deep blue tunnel, speckled with twinkle lights resembling constellations, into the Dreamery's main lobby. A seating area to the left provides space for visitors, pre- or post-nap, to check emails and wind down while enjoying the ample snack selection. To the right, the Dreamery's soft-spoken hosts greet visitors, offering up pajamas and a toiletry kit.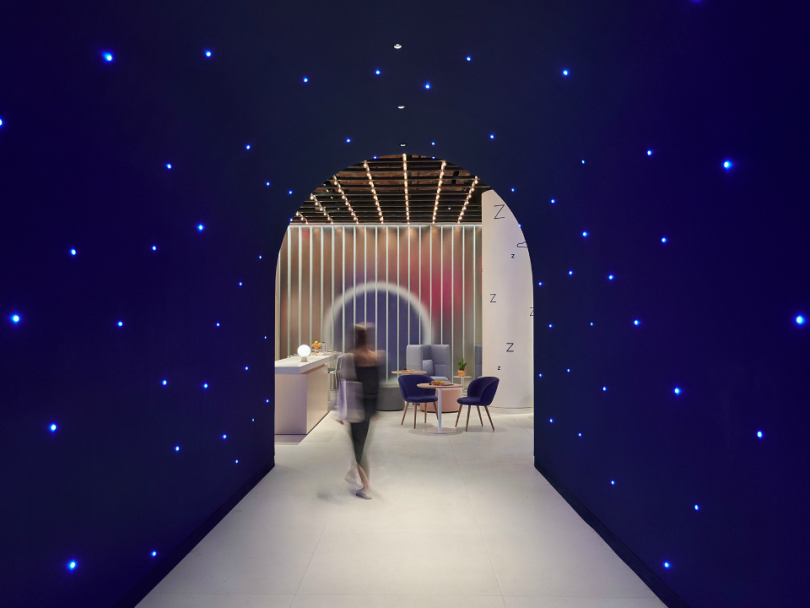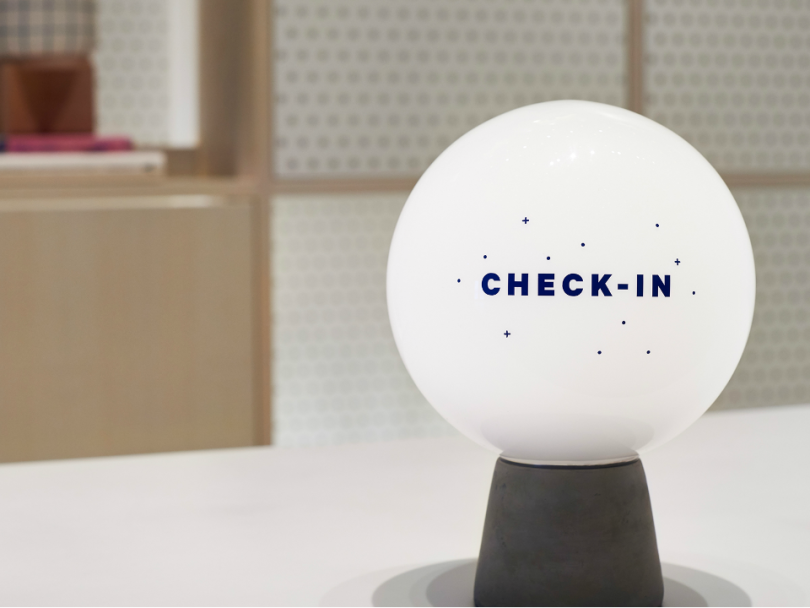 Nappers-to-be are then encouraged to make their way to the Dreamery's changing room — a series of private changing stalls, each of which look like their own miniature West Elm. Lockers are also available so possessions (and non-pajama-wear) can be safely stored during snoozing.
Whenever a visitor is ready to nap, they head through a heavy velvet curtain into a waiting room, from which they are guided into a large, high-ceilinged room with numerous sleep pods scattered throughout.
The pods themselves are tall, wide and circular. Inside is a twin-sized bed with highly fluffy bedding, a shelf with a light switch, an outlet and a place to store eyeglasses. A card suggests that those who have trouble falling asleep should listen to podcasts created in partnership between the Dreamery and Headspace.
After all that preparation, all that's left to do is nap. And once nap time is over, Dreamery staff will gradually increase the light in your sleep pod for a more natural transition.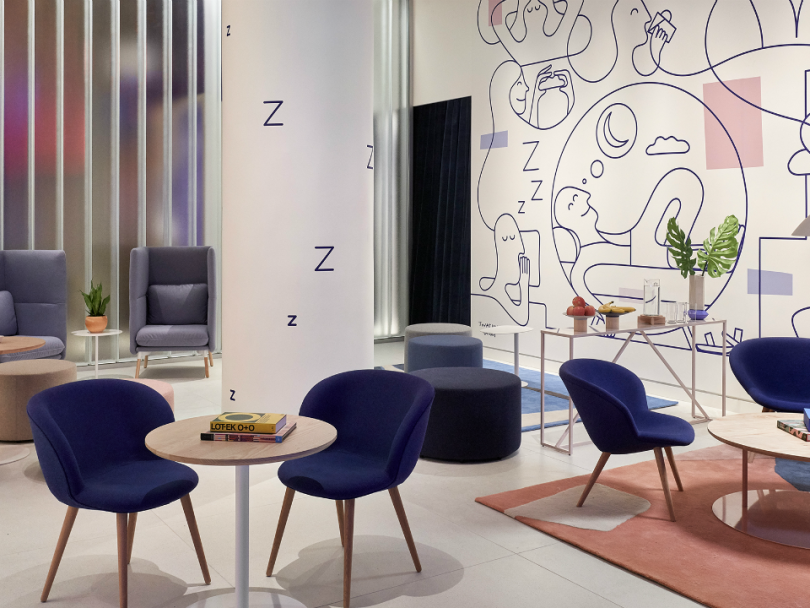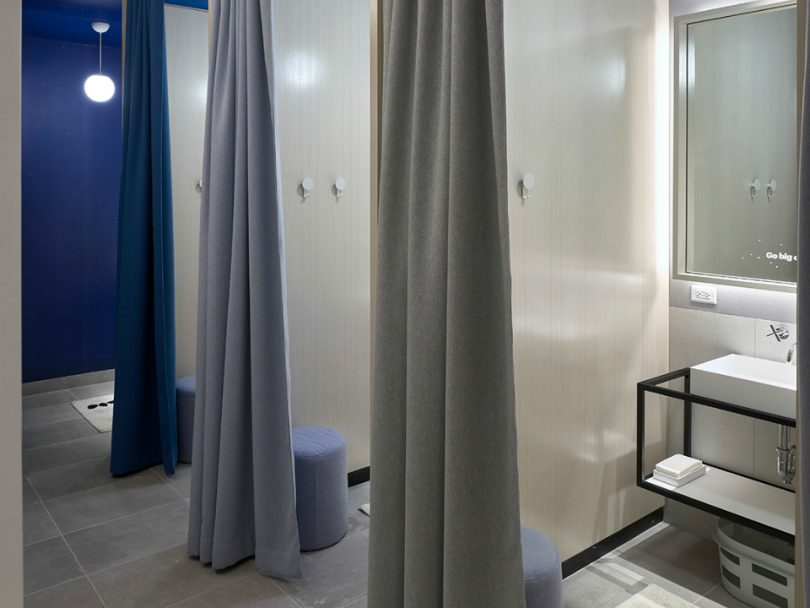 I visited the Dreamery on a hot summer afternoon, expecting to enjoy the spectacle of it all, but not exactly counting on recharging with a REM cycle. Instead, I was pleasantly surprised by the ambient atmosphere and the critical attention to detail: from the ASMR-worthy voices of the staff to the temperature of the sleeping room, I found myself genuinely relaxed (despite already having two cups of coffee to my name that day).
While perhaps impractical for popping in during the workday, I imagine the Dreamery would be ideal for those looking to recharge between work and an evening out, exhausted sightseers, sweaty shoppers and so forth.
Notably, the Dreamery is not a pop-up location nor a PR stunt, but a testing ground for a concept Casper hopes to grow and foster into a new breed of public space. The early buzz around the Dreamery bodes well for its future.