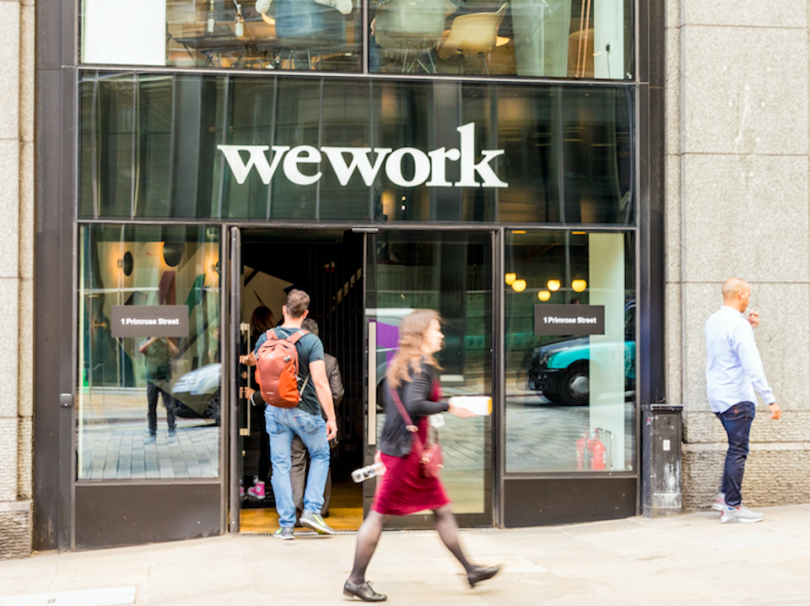 The company that's housing a growing share of the world's workforce — plus their bikes and a couple thousand flats of La Croix — is cruising into a new valuation: $42 billion, thanks to a fresh $3 billion from repeat investor SoftBank.
WeWork's latest massive funding round comes from SoftBank in the form of a warrant. The move gives SoftBank the opportunity to buy shares in WeWork at a price of $110 or higher, so long as they close the purchase before September 2019.
Exactly when they'll buy those shares isn't clear — though an article from the Financial Times suggests SoftBank will pay $1.5 billion for the first half of the shares in January 2019, and put down the second installment in April.
SoftBank, which invested $1 billion in WeWork back in August, is by far the company's leading investor.
In the last few years, WeWork has moved beyond just their co-working space offerings. Today they're leveraging their co-op like bargaining power to strike deals with major service providers and developing enterprise products for large corporations like Microsoft, according to TechCrunch.  
It's unclear where WeWork is headed next, but one thing's for sure — when it comes to measures of confidence in the company, SoftBank is speaking loudly.