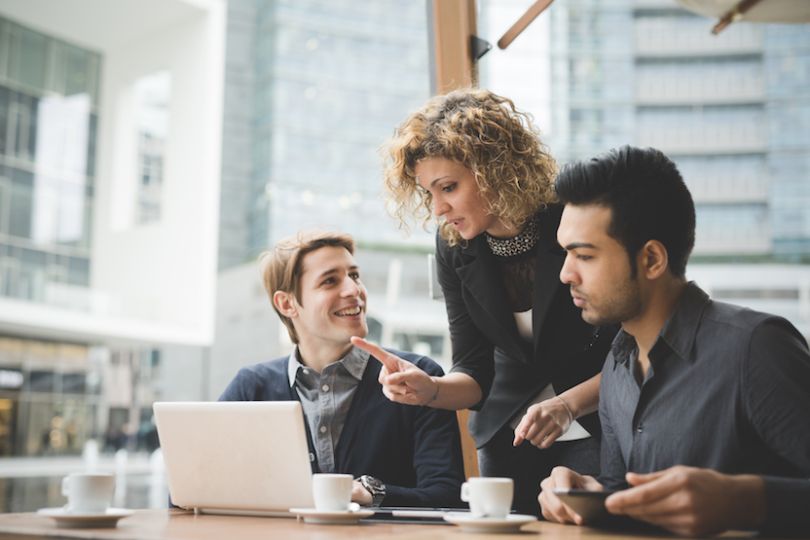 The end of the year is the perfect time to reflect on how far you've come in your career and how you'll take it to the next level. For these four NYC tech leaders, that next level is VP or above. See which startups are shaking up their leadership teams so they can start the new year with some fresh faces and strategies.
Event marketing automation platform Splash welcomed Kevin O'Neill as its new VP of product. Previously, he held the same title at corporate travel company Rocketrip. With more than 15 years of experience in product development, he will be responsible for delivering successful solutions for the brand.
Vincent DiDonato will join event marketing automation platform Splash as its VP of engineering. He has over two decades of experience in web application development, which he will call upon in his new role. Previously, he was the VP of technology and engineering at real estate tech company SiteCompli.
Cloud platform DigitalOcean appointed Jeff Giannetti to its executive team. With 15 years of relevant experience, Giannetti joins as the chief customer officer, where he will be responsible for customer growth and engagement. Before DigitalOcean, he was the SVP of Americas, sales, at data management company Veeam Software.  
Fintech company EVEN Financial welcomed Nadine Murray as its SVP of strategy. Previously, Murray was a VP at J.P. Morgan Chase, where she worked on marketing and acquisition programs. At EVEN Financial, she will work with partners and develop strategies for expanding into new product verticals.