From the beginning, Stash has invested in its users, setting out to help the average person grow their savings through investment tools and financial education.
Three years in, that investment is paying dividends. In the last 18 months, Stash has doubled its user base from 1.4 million users to more than 3 million users. Spurring that growth is a tech team that takes a user-centric approach to expand the platform.  
We spoke with three members of the team about their blueprint for growth and how they determine what to build next.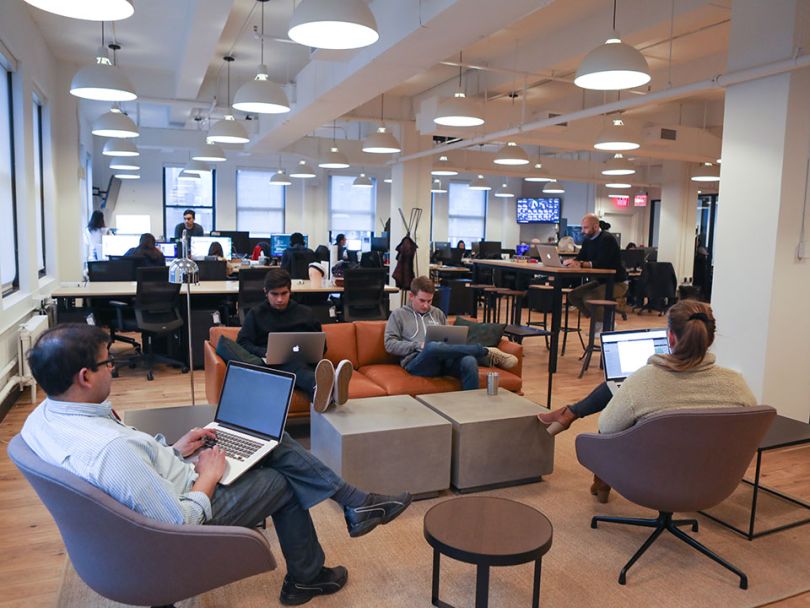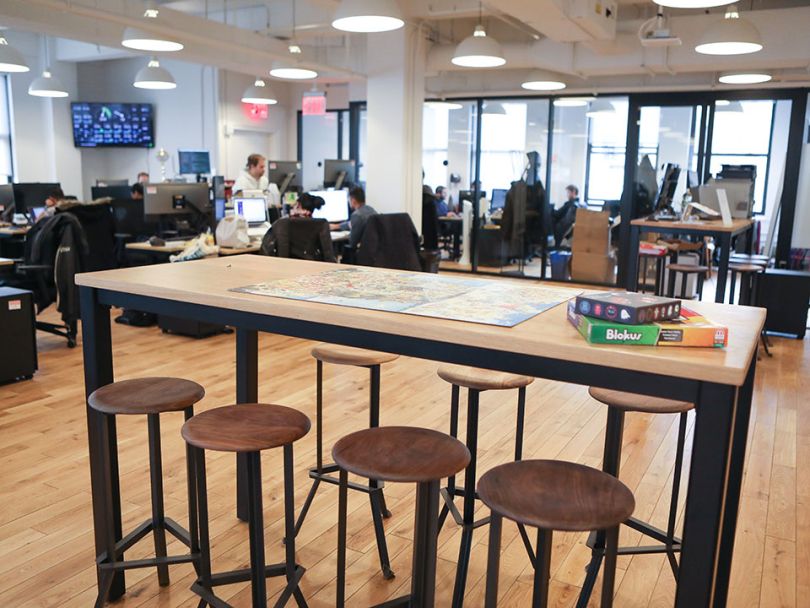 FOUNDED: 2015
EMPLOYEES: 210
WHAT THEY DO: Stash is a mobile-first financial services platform making investing and managing money easier and more accessible for everyone.
WHERE THEY DO IT: New York
INVESTING IN THE FUTURE: In three years, Stash has amassed more than 3 million users and launched multiple products to help people manage their money, including personal brokerage accounts, retirement accounts and a family-centric custodial account, among others.
IDEAL CANDIDATE: Stash looks for candidates who are humble and self-aware; are eager to learn new technologies and approaches; have a desire to be creative and take risks; and possess a growth mindset.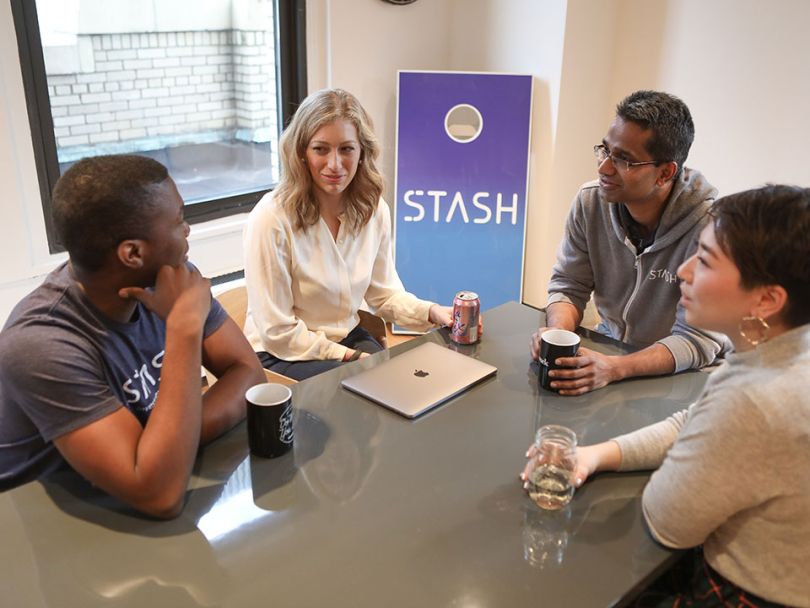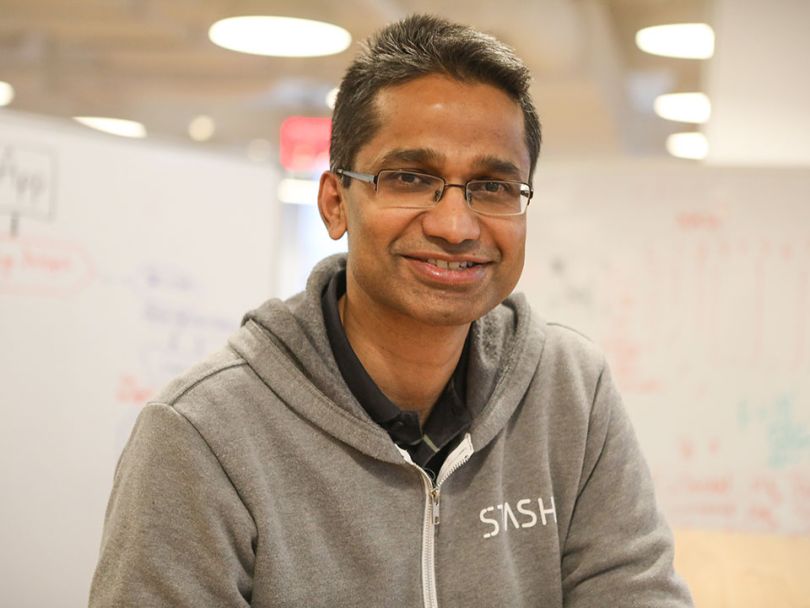 Sudev Balakrishnan, Chief Product Officer
Sudev oversees Stash's product team. His team works closely with each department, acting as a catalyst for product development and ensuring they deliver on business goals.
BEYOND WORK: Sudev once spent several days biking through woods, over rivers and along vineyards on the Kettle Valley Railway Trail. Since then, his bike has served as his escape into nature.
How do you accommodate Stash's rapid growth to retain users?
Stash has crossed the chasm from early adopters to mass market. As we've grown, we've invested in customer research and spent a lot of time talking to our growing user base to identify their top needs and solutions. This past year, we added our custodial product for families, increased protection through insurance and made banking the focal point for well-managed financial spending in our customers' lives.
How does your team collaborate with each other and other teams?
We've established two user-centric squads and cemented their autonomy. The first team deals with user lifecycle management, which includes growth, onboarding, retention and the Stash platform. The second team manages the service experiences involving brokerage, banking and cash back. Those teams form the backbone of collaboration and map their outcomes and key results to align with company outcomes. Every discipline at Stash is directly connected to this structure.
At Stash, we build our platform the best we can, but we rationalize breaking a technology platform as a good thing. It's a sign of the stress that growth creates on the company." 
As Stash grows and evolves, what are some new products or features that the company is planning to roll out?
We've built our savings ecosystem around healthy habits that service core needs. Our past innovation centered on making investing accessible through education and choice. We plan to expand on that spirit helping users effectively manage their money with a bank. Investing is a luxury for our user base, and a much larger need for them is well-managed financial spending that creates extra cash for saving. Our data tells us that users aren't inefficient by choice but that managing money is a strenuous activity. We want to create efficiency in avoiding fees and stress through our banking tool.
How do you bridge the gap between the company's vision and the tech needed to make the product come alive?
As we deal with the risk of ambiguity, investing in the far future is atypical for a startup, so you are constantly creating and writing off technology debt. It's a fine dance. At Stash, we build our platform the best we can, but we rationalize breaking a technology platform as a good thing. It's a sign of the stress that growth creates on the company.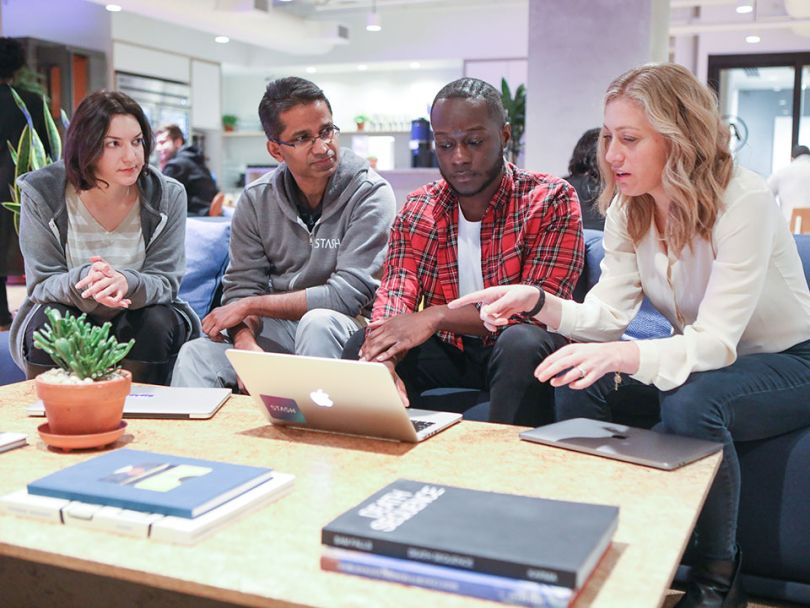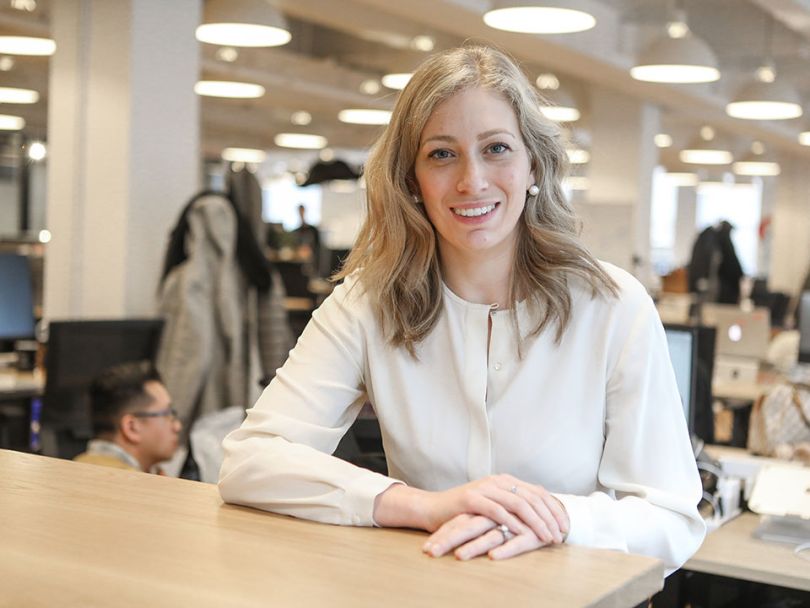 Christine Hurtubise, VP of Data Science
Christine turns data into financial advice for customers and business opportunities for Stash. Her focus is to provide that advice at scale and make the experience as engaging as possible for customers.
BEYOND WORK: Soccer holds a special place in Christine's heart. She not only grew up playing the sport, but she also met her husband in a New York rec league, where it was love at first kick.
What are the goals you have for your team?
We're focused on democratizing data and providing relevant, engaging experiences to the user. We rolled out an in-house A/B test-reporting dashboard that enabled all employees to see all tests run within the company under a single methodology. The modeling services group pushed our first model into production in 2018 and has since implemented 12 models. We'll be focusing on automating financial choices and personalizing the investment process in the new year. I want our work to make saving and investing easy and attainable for our users.
We're focused on democratizing data and providing relevant, engaging experiences to the user." 
What does an average day look like for a data scientist on your team?
Our team is broken into two groups: analytics and modeling. The analytics team works closely with business partners to utilize machine learning to derive business insights or build internal tools. Our modeling team builds machine learning services to drive the product experience. Each team's rhythm is different. The analytics team is fast-paced, while the modeling services team spends long periods of time on the same project. However, every other day we meet as a team to update each other on our progress.
How do the insights and analytics your team compiles from the market influence the product?
We review the relationships between user behavior with our features and stock market conditions. We've been particularly interested in how our users engage with our Auto-Stash feature through market volatility and how the S&P 500 close prices correlate with the propensity to engage with this feature. Once we see the user dynamics, we make recommendations to the product team on what to improve or address.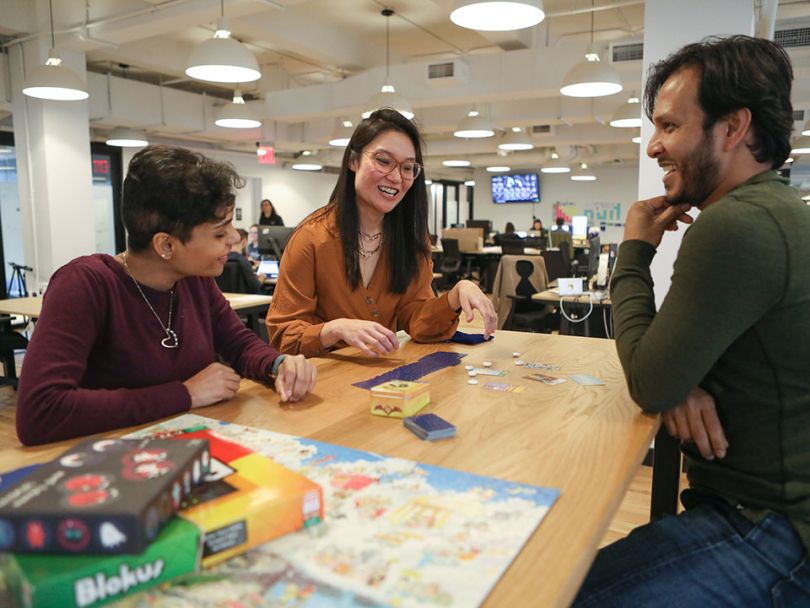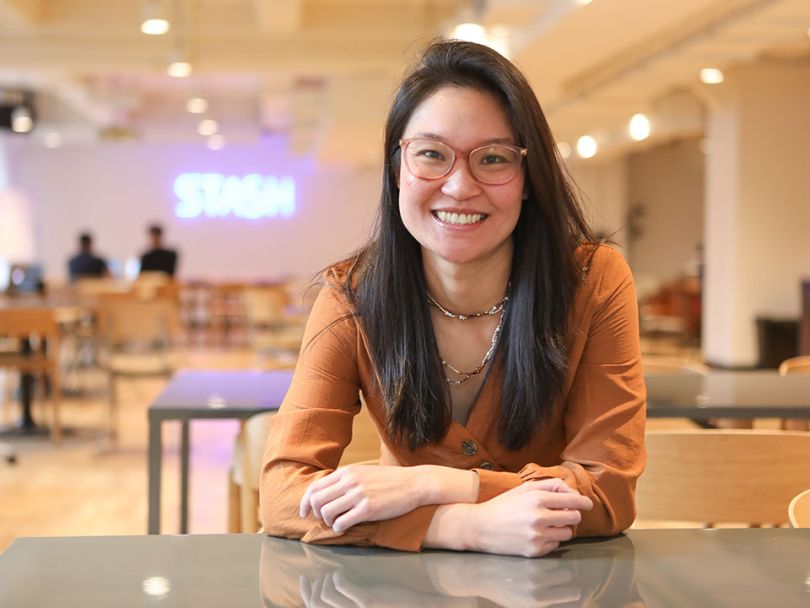 Charlyn Gee, Director of Engineering
Charlyn lays the foundation for a successful engineering team. As the director of engineering, her responsibilities include cultivating best practices for a strong engineering culture, supporting managers, building processes around hiring, and development and facilitating collaboration.
BEYOND WORK: The future doesn't scare Charlyn. As a tarot card reader, she prefers to interpret the pictures to create a desired future for those she reads for.
As Stash continues to grow and evolve, what are your goals for your team?
In 2018, it was all about new products. Stash launched several offerings, including custodial accounts, checking accounts and a cash-back program. In 2019, it will be all about the refinement, enhancement and personalization of Stash's features so that customers use them and love them.
We need to experiment and deliver fast in engineering, so our goal in 2019 is to move to a more service-oriented architecture. We aim to give our teams the autonomy they need to move quickly on exploring and releasing new features and improvements.
We aim to give our teams the autonomy they need to move quickly on exploring and releasing new features and improvements."
What are the challenges and benefits of working with a primarily mobile product?
We have a web app now, but it's not as widely used as the iOS and Android apps. One of our challenges is a limited space to display information and features. We rely on user interviews and observations to understand their needs and inform our design. We also use A/B testing to determine which experiences perform best. These tools help us to maximize our limited space in the most effective way.  
Releasing new mobile app versions can also require a lengthy app submission and review process. We use the web app as a proving ground to rapidly experiment with new features and flows before implementing them in the mobile apps. We also move functionality into the back end. On the home screen, the copy and the order of the sections are controlled by the back end and can be changed without app release.
What influence does the engineering team have on the products, features and designs at Stash?
Cross-functional product teams mean that engineers are very close to their product owners and Stash's mission is strong, so everyone feels that they can and should suggest improvements. Some teams hold regular brainstorming sessions to propose ideas to include in the roadmap.
Stash also offers some fun ways for employees to have an influence on the product. Copy for value propositions always gets A/B tested and employees can submit suggestions for the wording in the variants. We also hold a quarterly hackathon, where engineers can spend an entire day devoted to prototyping new ideas. Ideas like our custodial accounts evolved out of a hackathon prototype.