If you're looking to shake things up in the new year, you're in the right place. NYC tech is bustling with innovation and massive fundings, and local startups in virtually every industry are looking to grow their team. Check out some of the companies that will make you love coming to work every day.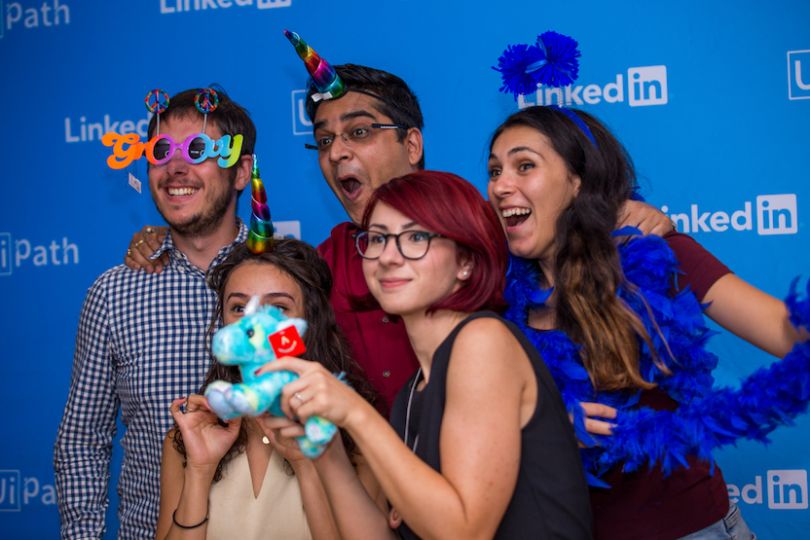 What they do: UiPath uses robotic process automation to help enterprises reduce the amount of time they spend on manual, repetitive tasks.
Coolest perks: In addition to traditional perks, UiPath employees receive a complimentary Equinox gym membership, as well as the ability to take a trip to any city in which there's a UiPath office. They can also work from wherever they want, though they do get a lunch stipend on the days they come into the office.
Notes from an insider: "We look for people who excel at a designated set of skills, combined with a sense of humility which translates into an overall hunger to consider new ideas and perspectives," said Lori Golden, Head of Talent Acquisition, Americas. "Once exposed to the palpable energy and passion within UiPath, these individuals experience personal empowerment which often results in accelerated achievement and deep fulfillment."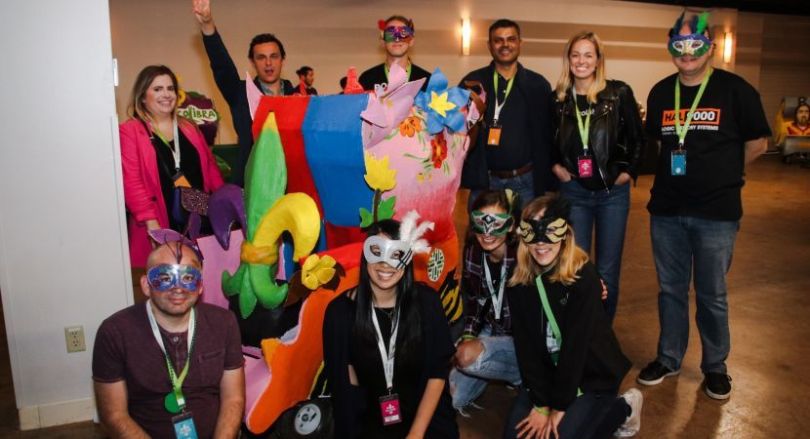 What they do: Collibra's on-premise and cloud solutions help enterprise companies maximize the value of their data.
Coolest perks: Collibra employees receive catered lunches, company equity and unlimited vacation. They can also take advantage of the monthly social events and employee sports leagues and community groups like Choral Group, Women of Collibra and Collibra PRIDE.
Notes from an insider: "Collibrians are driven to make an impact and drive results," said CEO and founder, Felix Van de Maele. "We're paving a path and building something that's never been done before, so we look for candidates who show creativity and determination, but value collaboration and transparency. We know we're building this together, and the path to success involves each of us."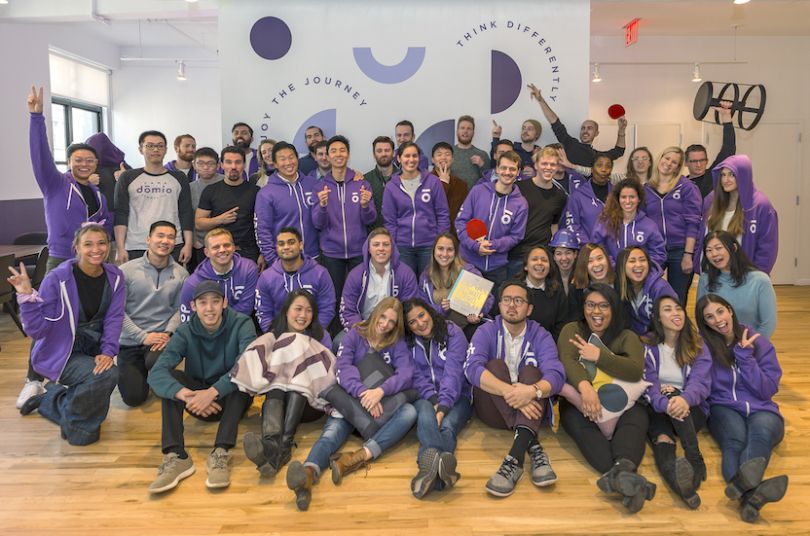 What they do: Domio incorporates data analysis and machine learning to bring higher quality, safer offerings to the short-term vacation market.
Coolest perks: Employees receive unlimited vacation time, a flexible remote work policy and a travel discount when booking Domio properties. They can also take advantage of professional development and fitness stipends, as well as weekly catered lunches.
Notes from an insider: "Our team is made of talent from top companies in hospitality, real estate, technology and design," said Natalie Heim, VP of HR. "Ideal candidates are passionate about travel, innovative thinkers and customer-service focused."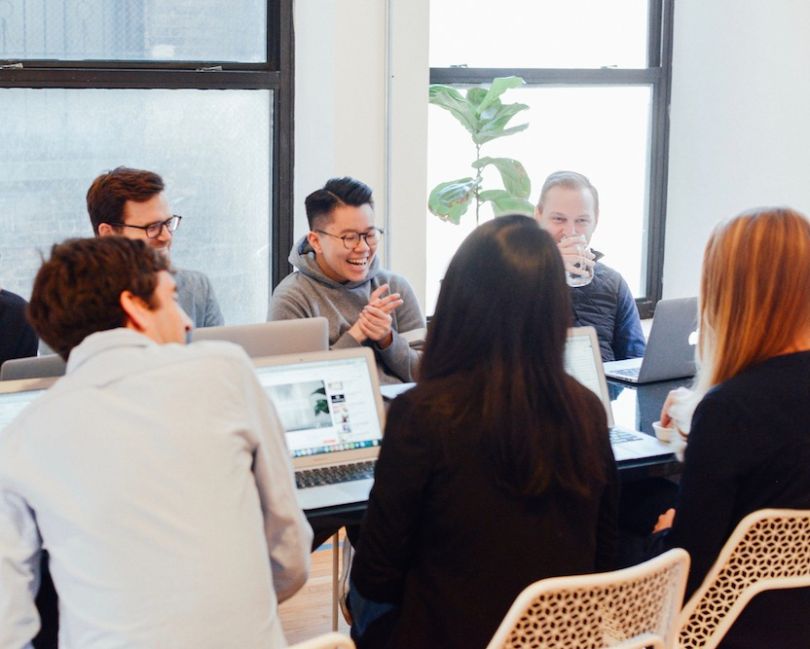 What they do: Skillshare is an online learning community for creators that makes it easier to take or teach a class, as well as connect with others.
Coolest perks: Skillshare employees can expect 14 weeks of fully paid parental leave, unlimited PTO and a flexible work from home policy. They receive a learning and development stipend, one-month paid sabbatical and equity.
Notes from an insider: "As a mission-driven company, we spend a lot of time ensuring that candidates align with our core values — impact, transparency, curiosity and community," said CEO Matt Cooper. "We find that candidates who share our values have a much higher probability of Skillshare being the best place for them to learn, develop and succeed."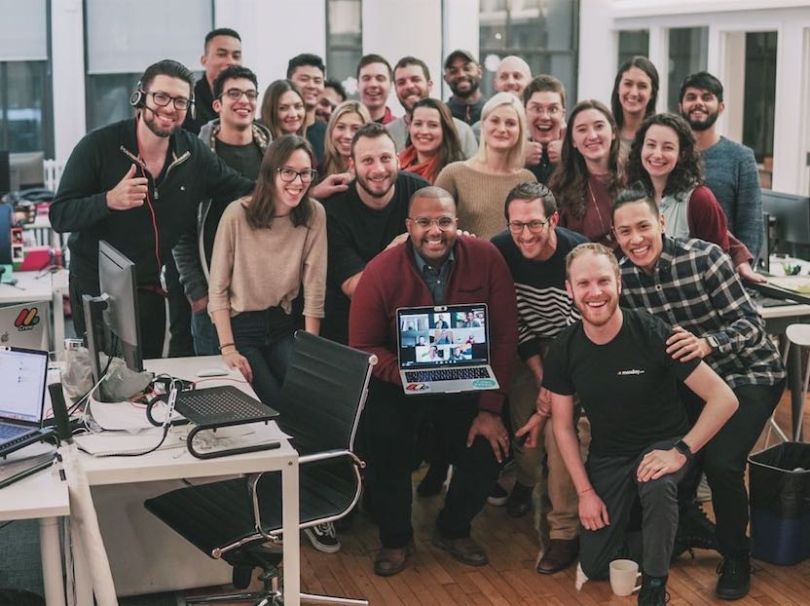 What they do: monday.com offers a team management solution that connects people to workplace processes and establishes more transparency throughout an organization.
Coolest perks: The team at monday.com enjoys generous PTO, free daily meals and fitness and commuter perks. They also have access to job training and conferences.
Notes from an insider: "We are looking for the perfect combination of empathy and client relation skills, as well as a driven, analytical mind," said Tom Ronen, head of customer success. "We are obsessed with helping our clients and promoting the values of transparency in the workplace."
What they do: Blink Health's proprietary technology allows patients to purchase their medications online and at a lower cost.  
Coolest perks: Blink's employees receive fully-sponsored healthcare and a One Medical membership, as well as stock options and a 401(k). The team also enjoys catered breakfast and lunch, as well as a speaker series and engineering "brown bags."
Notes from an insider: "Our team is really passionate about our mission of bringing down the cost of prescription drugs," said CEO and founder Geoff Chaiken. "Everyone seems to know someone who has been impacted by the high cost of medications, and so every day they bring their insight, technical skills and humanity to the table."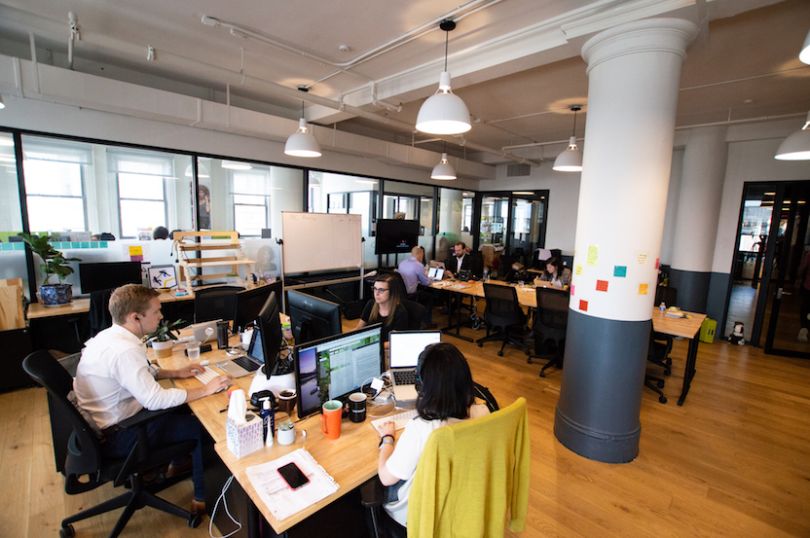 What they do: Solstice is an innovation and emerging technology firm that helps businesses in a range of industries solve difficult technical challenges and evolve to remain technologically competitive.
Coolest perks: Employees received all of the traditional benefits, as well as robust wellness programs like sponsored 5Ks and health-focused lunch and learns. The team can also take advantage of a 401(k) matching program, generous PTO and tuition reimbursement.
Notes from an insider: "You're a great candidate if no matter your role, you're a Lorax for the user," said Gina Holder, UX design principal. "You think holistically, have the flexibility and ability to prioritize in an ever-changing environment, and love performing under pressure. We want someone who will bring energy and creativity to work each day, and excitement about building a tight-knit culture in a rapidly growing office."
What they do: Transferwise makes it easier to send money internationally by providing users with the actual exchange rate and charging a low, transparent fee.
Coolest perks: Transferwise employees can take advantage of a number of gym discounts and local offerings, as well as a 401(k) matching program and a flexible work schedule. They can also enjoy paid sabbatical and volunteer time.
Notes from an insider: "The people we're after are passionate about product and user experience — customers are at the heart of what they do and empathy drives their decisions," said Riho Taba, head of engineering.