The future of work is changing. 
Leading the pack? WeWork, which is reimagining the way the world thinks about work. 
Gone are drab spaces full of siloed employees, frying under fluorescent lights and counting down the hours until they can leave. WeWork is ushering in an era of intelligently designed spaces ― ones where aesthetics matter, technology fuels collaboration, and employees are empowered to do their best work. 
And while WeWork is anchored in the physical world, it's their focus on software that powers innovation. We spoke with VP of Product Management Andy Palmer to learn more about how WeWork is developing technology to change the way the world works, one member at a time.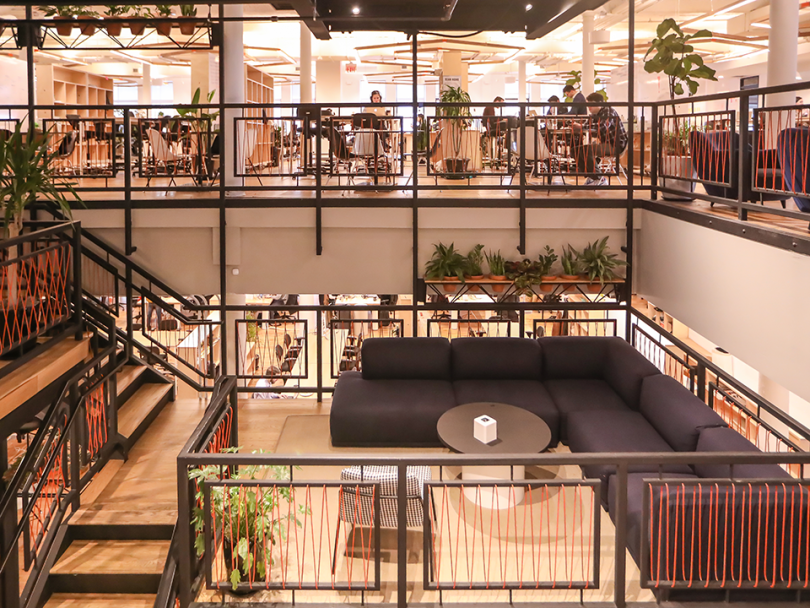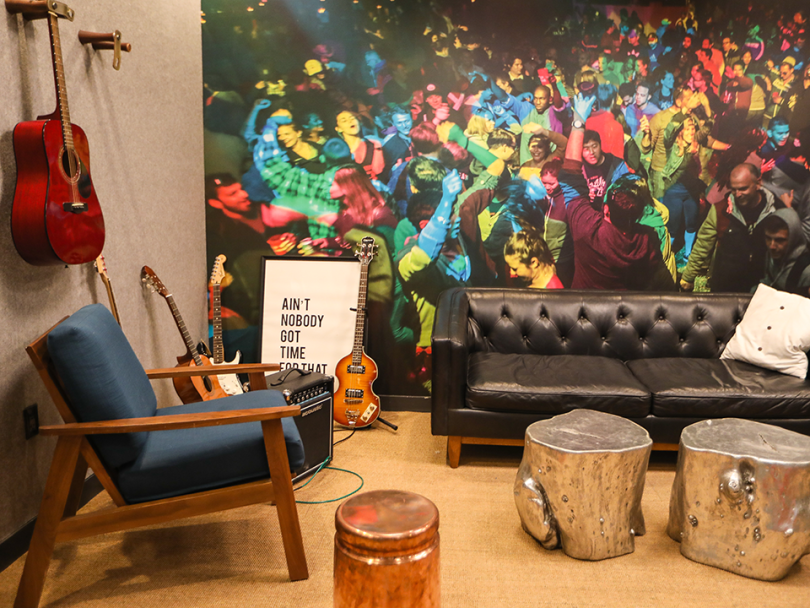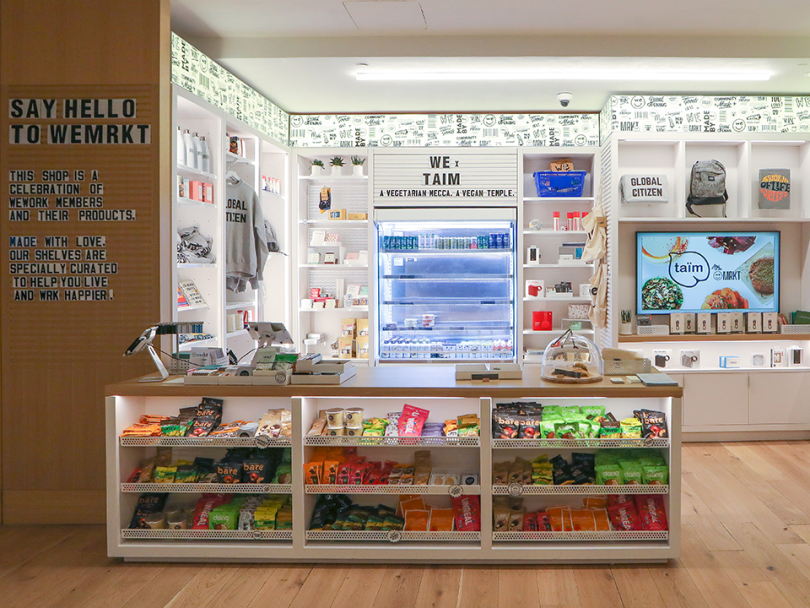 FOUNDED: 2010
EMPLOYEES: About 10,000 globally (700-plus in tech); about 2,000 in NYC (300-plus in tech)
BEYOND THE OFFICE: If you know tech, you know WeWork. What you might not know is that their parent company, The We Company, is branching out into co-living spaces, schools and more, all with the goal of helping people live better, more connected lives. Add to the equation the programs they have launched to hire refugees, support veteran entrepreneurs, and their commitment to being carbon neutral by 2023.
WHERE THEY DO IT: Pretty much everywhere. WeWork is headquartered in NYC, and they have offices in 100-plus cities across the globe. 
SERIOUS SCALE: WeWork serves more than over 400,000 members, including over 30 percent of Fortune 500 enterprises.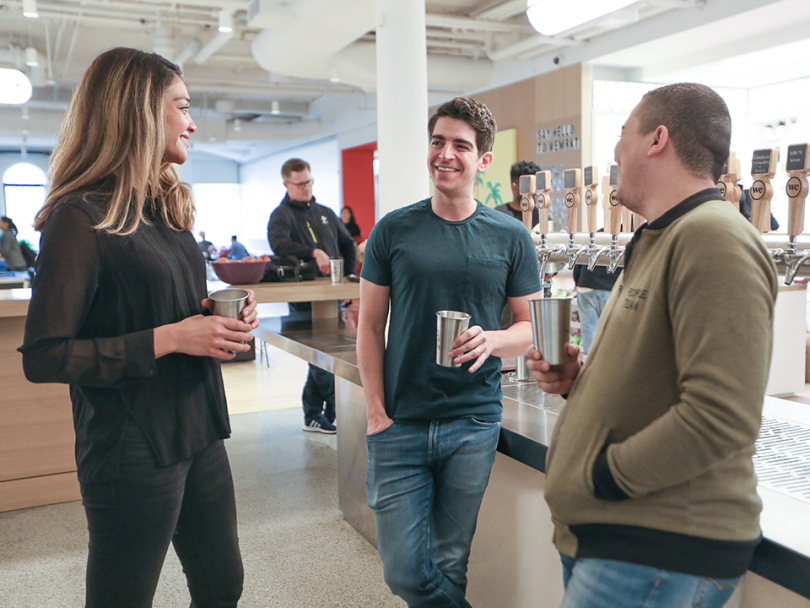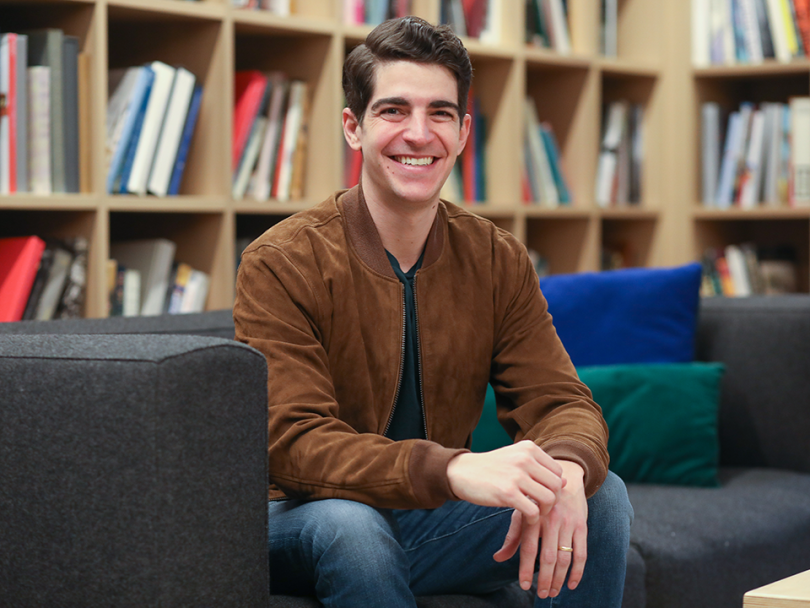 Andy Palmer, VP of Product Management
Andy leads the member experience team, which builds technology to foster intelligent work environments and connected, consciously-engineered workplace communities. 
BEYOND WORK: Andy is a big coffee fan ― like, really big. He's tried almost every coffee shop in NYC, and he appreciates the aesthetics of the stores as much as the java. It makes sense, then, that he was part of the team that launched Made by We, an on-demand workspace, café and shop that functions as a new town square where people can come together to work and grow in New York's Flatiron neighborhood, as it's essentially the coffee shop he's always wanted.
Let's start big picture. What makes WeWork special?
At WeWork, I have an opportunity to affect companies in ways I wasn't able to before. People spend the majority of their lives at work and in the office. My team has the opportunity to make this experience more enjoyable by making the mundane magical and delivering value through meaningful connections within our member community.
One of the things that makes working in technology at WeWork so special is that we are interacting with our members on a daily basis and sit among them in our buildings. I've never experienced this level of direct access to a customer before — it provides us with rich insight and guidance that helps us stay focused on building customer-centric products.
What about WeWork inspires you?
Throughout my career, I've had a passion for helping businesses be more successful.  At WeWork, I have the opportunity to make that impact at a scale I could never have imagined before. Our massive network of members relies on us to provide their businesses with the space, services and connections they need to be successful. That's what brought me here, and it's what keeps me here today.
 
Throughout my career, I've had a passion for helping businesses be more successful.  At WeWork, I have the opportunity to make that impact at a scale I could never have imagined before." 

What are you working on right now that you're most excited about?
One of our most popular tools is the WeWork member app, which we recently redesigned from the ground up in order to better meet the needs of our members. Launching this app was one of my proudest moments at WeWork.
Beyond helping members with daily tasks such as booking conference rooms, our app now offers features that allow them to connect with one another, whether they are in the same building or across the world. 
The app uses machine learning on the back end to match requests with appropriate members based on the skills and interests they've provided. This is just the beginning for us, and I'm excited by the future opportunities to deliver more value to our members with this technology. 
That sounds like a lot to tackle. Do you ever hit bumps in the road?
Prioritization is always our biggest challenge. There are so many things we could do to improve the member experience, and for a while, we tried to address them all at once. We quickly realized the only way we'd be successful is if we focused on a select few in order to have a true impact. 
In partnership with engineering, design and data teams, we created a framework to prioritize the problems we deemed important. We take a lot of pride in this approach and use data, both quantitative and qualitative, to track our success.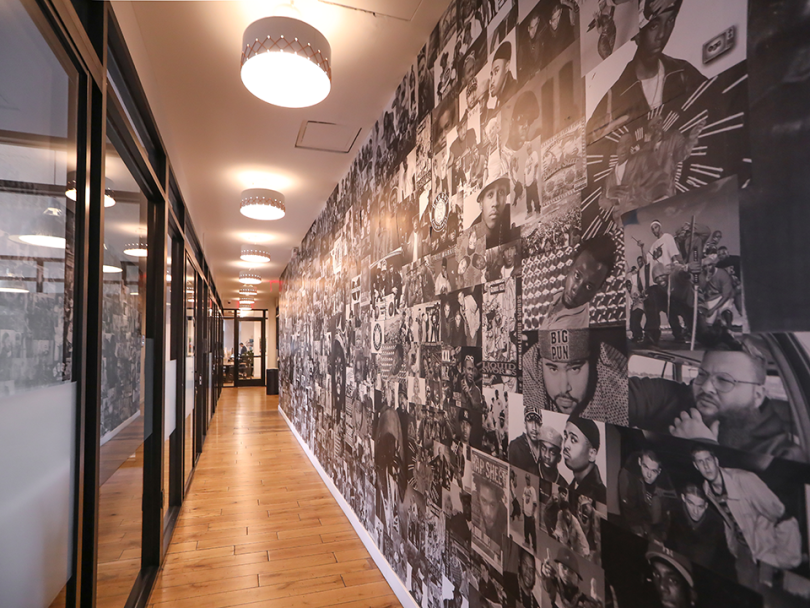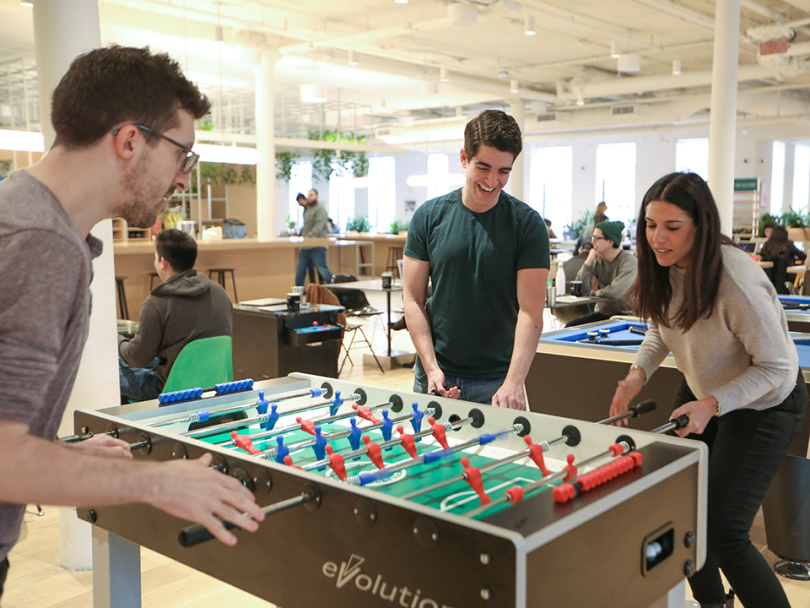 WeWorks hosts an event called Summit. Can you tell us a little more about it? 
Summit is a special event for our employees that WeWork hosts annually. This past year, our team had the opportunity to showcase our progress: the new app, as well as other tools we've been working on for over six months. It was an incredible experience to see the reactions from the company, especially from the teams for whom we've built some of these tools.  
Ultimately, this is what drove me to get into product management. It's an unbelievable feeling when you see people genuinely excited because the product you've helped create will have a significant impact on their lives. 
Is there a particular way your team approaches building new products at WeWork? It must be challenging to find a way to focus on the individual while also building products that scale on a global level. 
We think about technology a little differently at WeWork compared to other tech companies. We look at the entire user experience and think about all the problems we could solve, even those beyond technology. This isn't the standard approach in the industry, and I hope people see how we're taking this approach and that it inspires the broader tech community to think about problem-solving in a similar way. 
Our focus for the next year is continuing to grow our technology team in order to scale. We have an amazing and talented team, and if we are able to keep growing at the pace we have been, we'll be able to solve even more problems for our members. 
That's exciting growth. What kind of talent are you looking to bring on board to keep that momentum going?
Ideal candidates are passionate about solving problems that people face every day in the workplace, from making in-person connections to optimizing workspaces for efficiency and collaboration. We're looking for highly skilled engineers who are eager to solve problems that don't just live behind the screen — the apps and tools we build are directly applicable to the real world. 
 
We look at the entire user experience and think about all the problems we could solve, even those beyond technology." 
What are your ultimate goals and how do you hope to accomplish them?
 
Members are at the heart of WeWork, and our goal is to create an amazing experience for them. We use a variety of tools to curate this experience, with technology representing just one component.
For example, we've built apps that allow members to easily book a room with the click of a button and ask for business help from the community via structured posts that are backed by machine learning. 
These tools allow us to simplify mundane tasks for our members, solve business problems and connect them to a broader community of people where they feel welcomed.