Jared Hecht knows a thing or two about leading successful teams.
In 2010, he helped launch the mobile messaging platform GroupMe and, just 370 days later, he sold the company to Skype for $85 million. After a stint as an angel investor with companies like the New York-based stars Sweetgreen and Flatiron Health, Hecht founded another company: Fundera. To say things are going well is an understatement — since launching in 2013, Fundera's online credit marketplace has helped small businesses secure over $1 billion in loans.
We caught up with Hecht, who gave us some insight into what's going on over at Fundera, how it all got started and where they're headed next.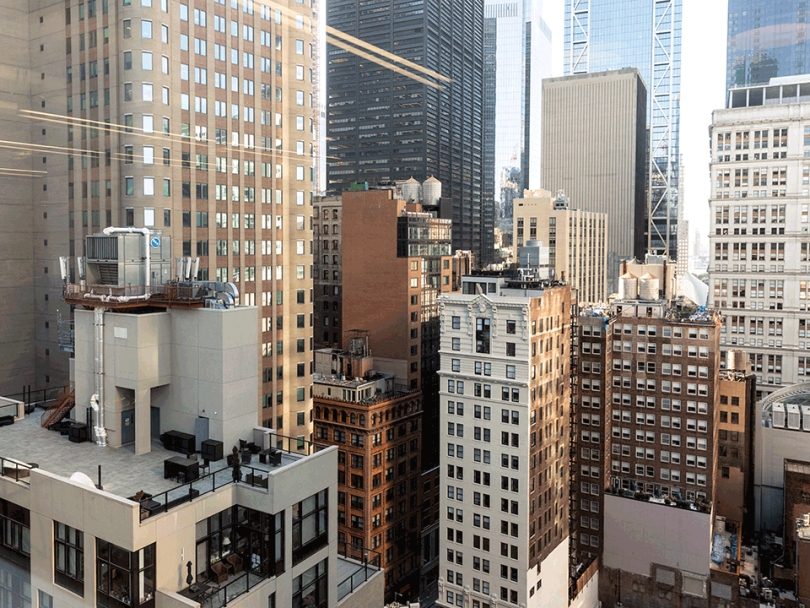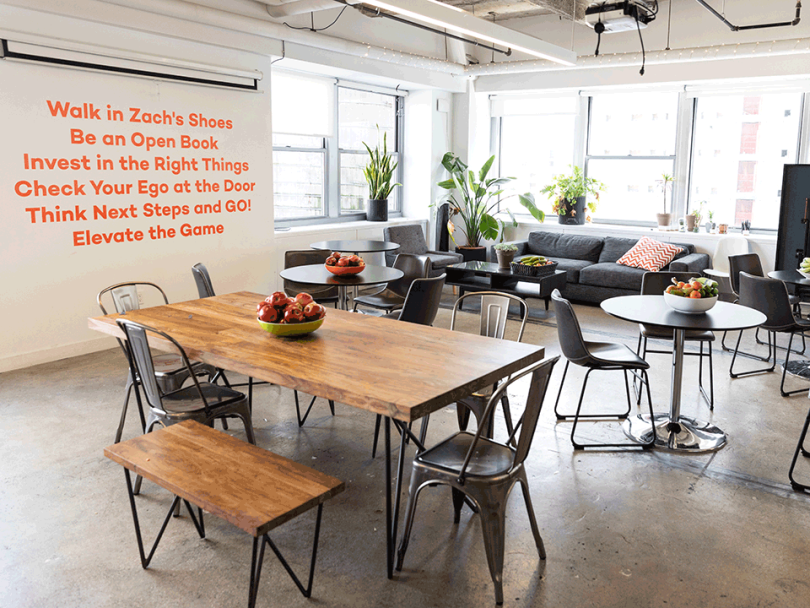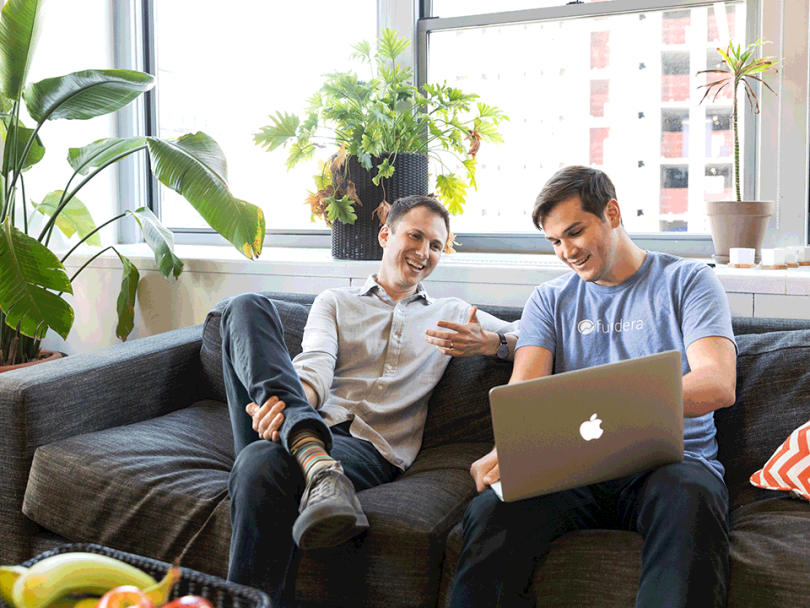 EMPLOYEES: 106
FOUNDED: 2014
WHERE THEY DO IT: New York City
WHAT THEY DO: Fundera operates a marketplace of financial solutions for small businesses. They provide expert insights and tailored options — think things like loans, credit cards and banking — so that business owners can shop and compare their financial choices and make smart business decisions. 
PERKS: Unlimited PTO, generous parental leave and tons of educational opportunities 
FUNDING ON FIRE: Since launching in 2014, Fundera has funded over $1B in loans through their marketplace.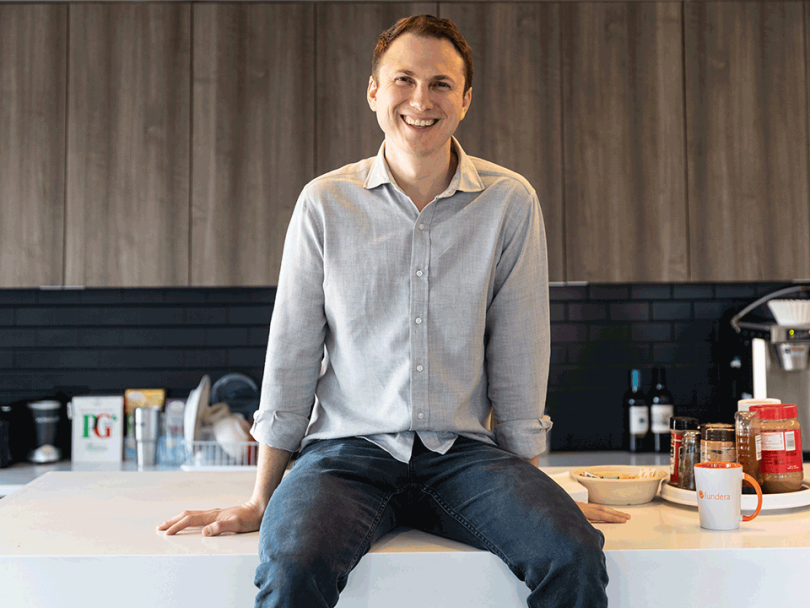 Jared Hecht, CEO and Co-Founder
Hecht is a hands-on member of the Fundera team and actively looks for ways to help employees achieve their professional goals. Although he's incredibly busy, Hecht maintains an open-door policy and considers transparency one of the company's core values.
BEYOND WORK: Hecht is the father of two children, both under the age of two. When he's not at the office, you're likely to find him spending time with his family. If he's really lucky, you might find him at a concert. 
This isn't your first successful company — how did you get to where you are today with Fundera? 
After graduating, I worked in business development at Tumblr, which was a wonderful experience. While I was there, my friend Steve Martocci and I came up with an idea to build a service that allowed people to communicate better at music festivals. So, we built GroupMe at a hackathon, and that went from 0 to 100 very quickly. We knew our target market, and there was a real pain point for people. We got to a place where we had great user growth and the company was acquired by Skype, which was then acquired by Microsoft. 
I was at Microsoft for two years. While there, I started angel investing in companies like Sweetgreen and Flatiron Health. My cousin Zach, who runs a chain of sushi restaurants in Ohio called Fusian, approached me for a loan. I wanted to invest in his business, but he said that he didn't want equity investors. He told me that he preferred a loan to help him open his third location, but he was struggling to get the financing he needed from a bank.
It intrigued me because here I was, investing in companies that had yet to generate revenue, yet his business was already profitable and thriving. That's when I dug into the industry and realized what was happening in the world of small business lending. Ultimately, that led to Fundera. 
When you sold GroupMe, how long did it take until you thought about launching another company? What did you hope to achieve in your next venture, whatever it turned out to be? 
After selling my previous company, I knew immediately that I wanted to start another. I knew that whatever I ended up doing, it had to have the potential to have a transformative impact on an industry. It also had to have a transformative impact on the career trajectory of our employees.
On a personal level, that's my primary goal for the Fundera team. I want our employees to look back in 20 years and point to Fundera as the inflection point in their careers. I want their experiences here to be what sets them on the trajectory to where they want to go professionally.
You mentioned making an impact on members of the Fundera team. When did you first realize that you could lead a team and bring people together to build something?
That's a tough question. There was no 'aha' moment, though. For me, leadership has always been about taking a passion and getting other people excited and committed enough to pursue it together. 
I want our employees to look back in 20 years and point to Fundera as the inflection point in their careers. I want their experiences here to be what sets them on the trajectory to where they want to go professionally."

Fundera has grown a lot recently. Besides that obvious success, if you were to step back and look at your company and its achievements, what makes you proudest? 
Last year, we crossed over $1 billion funded through our marketplace. When I was reflecting on this achievement, I realized that there are two things that I was most proud of. One is the impact we have on the lives of our customers, and the other is the success and growth of the individuals on our team. 
How do educational opportunities that Fundera provides impact your own team members? What impact does your team, in turn, have on the company?
We want Fundera to be the steepest part of our employee's learning curve, to be the place that sets them on a trajectory to future success, whether that's inside or outside of the company. 
From the company's perspective, we're still only a 100-person organization. That means that sometimes an employee wants to learn something that we can't teach them in-house, so we give them the opportunity to learn it somewhere else. The impact this has had on the company is tremendous. We've had people go through brand courses that were then able to take us through a full rebrand. Consider the cost of education versus what we would have paid an agency to do the same thing: It is probably one-eighth of the cost, and now we have that resource in-house and can use it going forward. That doesn't even begin to take into account the value of a happy employee who has developed a new skill set.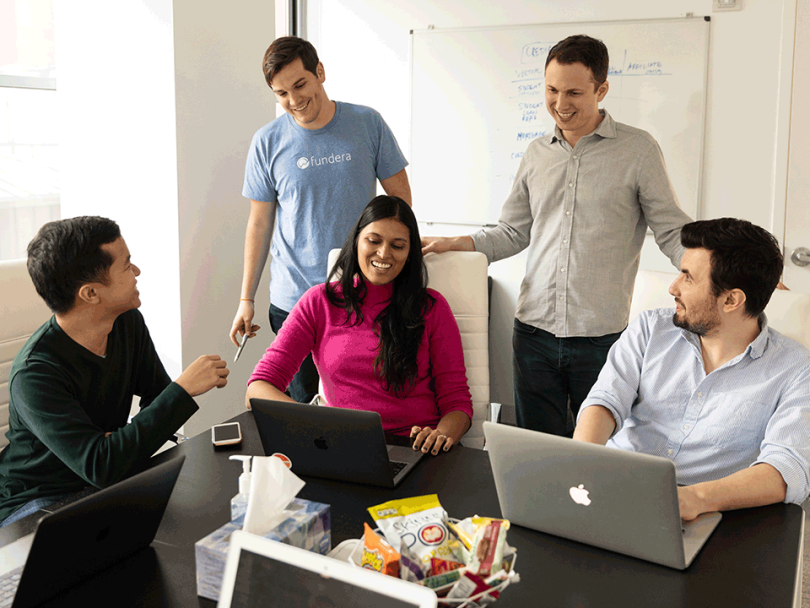 Do you ever get to see the impact you're making with customers? 
The impact we have on a day-to-day basis is remarkably tangible. When we launched, Fundera was specifically focused on lending. Often, small business owners work with lenders or brokers who charge unjustifiable fees. We've seen instances where we've been able to save borrowers $30,000 a month simply by refinancing them and getting them the right product. With Fundera, they finally get the transparency and the fair shot that they deserve. 
It's rewarding to see our customers out in the real world. I see their products stocked on the shelves of my local grocery store, I eat at their restaurants and I visit their retail stores. It's humbling to know we played a very small part in making those experiences a reality. 
We know Fundera is looking to hire right now. What do you look for in the people who join your teams? What does your ideal candidate look like? 
Many of our employees have been entrepreneurs themselves or come from entrepreneurial families. They understand what it means to sacrifice everything to build something up. The ability to connect to our mission and our customer's experiences are paramount. 
We look for people who are always thinking about the return on investment of their time. They're the sort of people who want to work on the right things and are vocal if they don't think they are. I like people who are executors, people who think about the next steps and then go and do them. We're a young company, and we have a lot that we want to accomplish. We have to be biased toward action and when we make mistakes, we have to learn from them. We're all about people that are humble and want to come in, roll their sleeves up and get their hands dirty. 
Also, if they can beat me in chess, I'm won over.