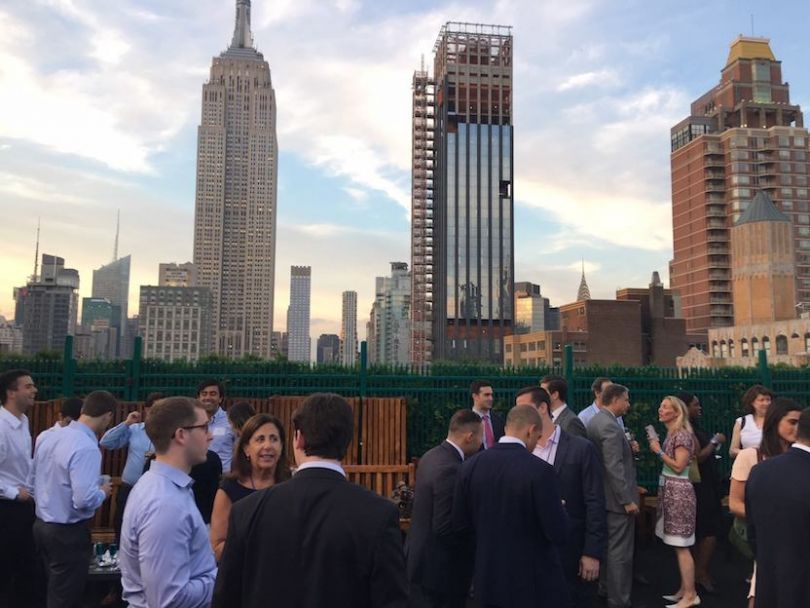 Once deeply immersed in the education space, Tricia Douglas made the switch to the financial tech industry just last year. As the experience design lead at Merrill Corporation, Douglas's background in education serves her well — specifically when it comes to knowledge sharing.
In her current role, she bounces between the student and teacher roles, constantly learning from both colleagues and users alike. For that reason, she considers herself an orchestrator — not an owner — of the user experience.
She walked us through some of the other ways her team learns from one another, and how Merrill fosters a culture of inclusivity.
What's your professional background, and what brought you to Merrill?
My background is in education. Most recently I've supported education technology companies in building out delightful digital experiences for educators and students alike. My decision to branch into financial tech was driven by a desire to work in a more fast-paced environment where the investment in talent and technologies is high. Merrill shared a strong appetite for building out competitive products through stellar product performance and customer experience.
What's one fact about you that people would be surprised to learn?
I'm a voracious reader. I often get through about a book a week.
What was your first impression of the team, and how has it measured up since?
I found my team to be close-knit, approachable and knowledgeable in their respective disciplines. I'm happy to say that this impression was spot on and has held up over time. We enjoy eating together, catching up on one another's lives, and we collaborate on design and development challenges early and often.
Tell us about your role. What's your favorite part?
I am a designer for the DS1 Marketing product. My favorite part of my role is any time spent getting to better understand the customers that we aim to support. Recently, we were able to engage in a contextual inquiry research session to better understand how our customers engage with our product. Sitting in their offices and witnessing first-hand how they attempt to solve their problems each day gave us key insights on how to enhance the tool to better meet their needs.
What's the best project you've worked on at Merrill?
DS1 Marketing is a new offering within the Merrill product suite. We support investment bankers in managing the flow of documents and correspondences when engaging with potential buyers in a mergers and acquisitions (M&A) deal. As the lead designer, I am responsible for everything from building out a thorough research plan to visualizing potential solutions in high fidelity design mockups.
I like to think of myself as more of an orchestrator of the user experience than the owner of it."
How do you collaborate, both as a team and across departments?
We're a pretty tightly-woven team, so it's typical for us to pull one another into a nearby room to work through assumptions, opportunities or blockers. I like to think of myself as more of an orchestrator of the user experience than the owner of it, so I find it exciting when members of my team join me in identifying better approaches to meet certain needs.
What's one trait that everyone at Merrill needs to have to be successful? Why?
The practice of elevating one another's voices is a key step in creating inclusive workspaces. Within our team, we make an intentional effort to ensure that all members have the opportunity to contribute early and often and feel heard when they do. This spirit of inclusivity goes a long way in ensuring that everyone feels successful in the work they do.
What would someone be surprised to learn about Merrill?
Despite this being an older company, the technologies introduced in newer products are not limited to dated infrastructure. In fact, our technical team consistently identifies modern and reliable software to support the buildout of key experiences for our target customers.