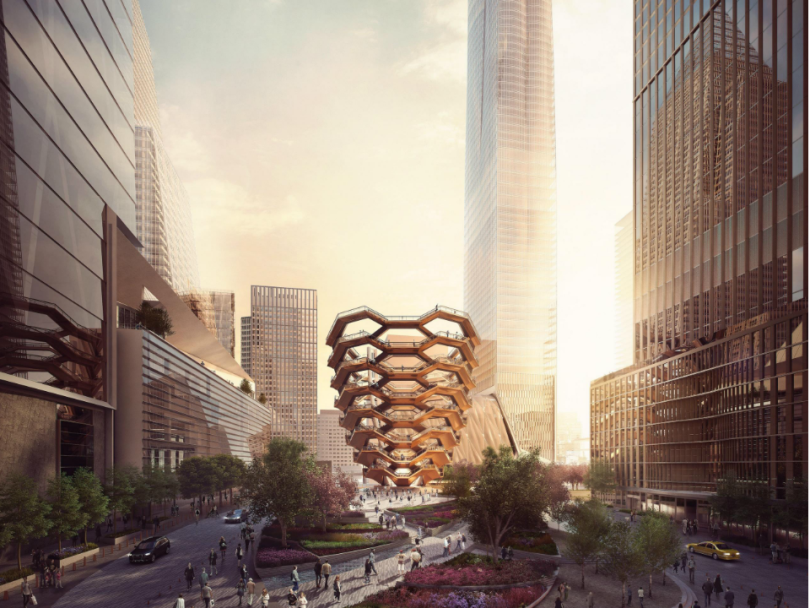 As of March 15, Hudson Yards is open for business.
The large-scale real estate development, the largest in the United States by square footage, promises to be an exciting hub for shopping, dining and tech innovation.
Comprised of 16 structures (with some yet to be completed), the 28-acre development sits on the West Side of Manhattan, between 30th and 41st Streets, in a platformed area atop the Long Island Railroad trainyard.
As of today, phase 1 of 2 is completed and open to the public. The structures include six office buildings of various sizes, including 30 Hudson Yards, now the city's third tallest building after One World Trade Center and 432 Park Avenue (yep, it's taller than the Empire State Building). Various big-name tenants have already signed leases for space in the complex, including Sidewalk Labs (a subsidiary of Alphabet), BCG and BlackRock, among others.
Phase 1 also features a large public plaza and garden space, including The Vessel, a modern, 16-story interactive structure, The Shed, a flexible-use site for cultural programming, and a shopping center with space for more than 100 shops and 20 restaurants.
The 1 million square-foot shopping center is where public-facing tech truly shines. The space features numerous interactive installations, such as the "Floor of Discovery" on level two. This space is meant to highlight the intersection of tech and retail, allowing consumers to experience cutting-edge design from brands like The Drug Store, Rhone, Muji and more.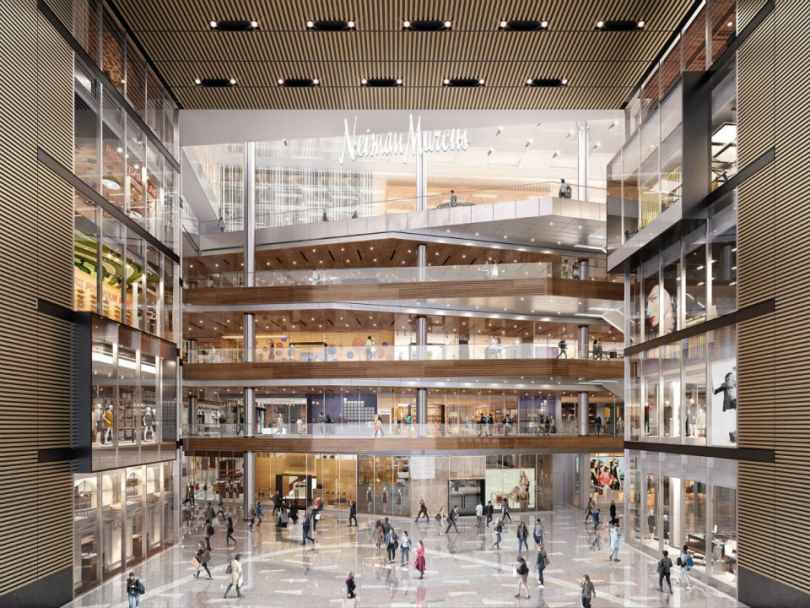 The center will also serve as a home to new and emerging tech concepts, such as 3DEN, a space that aims to serve as a space "between work and home," enabling people to rest, shower, take meetings and get the downtime they need in a serene atmosphere. The space will operate on a pay-per-use model, making it available to all.
The entirety of the Hudson Yards development is an innovation in greentech itself. The project was designed and constructed to meet LEED Platinum Certifications, one of the highest ratings for any eco-friendly development. Features of the space include micro-turbines for energy generation, rainwater collection to use for landscaping, advanced recycling and waste disposal systems and more.
While this expansive (and expensive) project has its detractors, others are excited by the vision of a more futuristic New York City finally coming into focus. One can only wonder, if Hudson Yards was completed in just a few short years, what else is possible for the city we love?