Abacus is one of those startups that's easy to admire. 
Launched in 2013, they've managed to put together a group of cool, quirky people who are legitimately passionate about what is an otherwise unsexy industry: creating reimbursement software. Abacus has created a workplace for a tight-knit group of people who are excited to solve a real problem, and they're doing it for some of the best in the business — with clients including the likes of Boxed, ClassPass and GLG. 
We caught up with some of the staff who told us a bit more about what it's like to be on the Abacus team.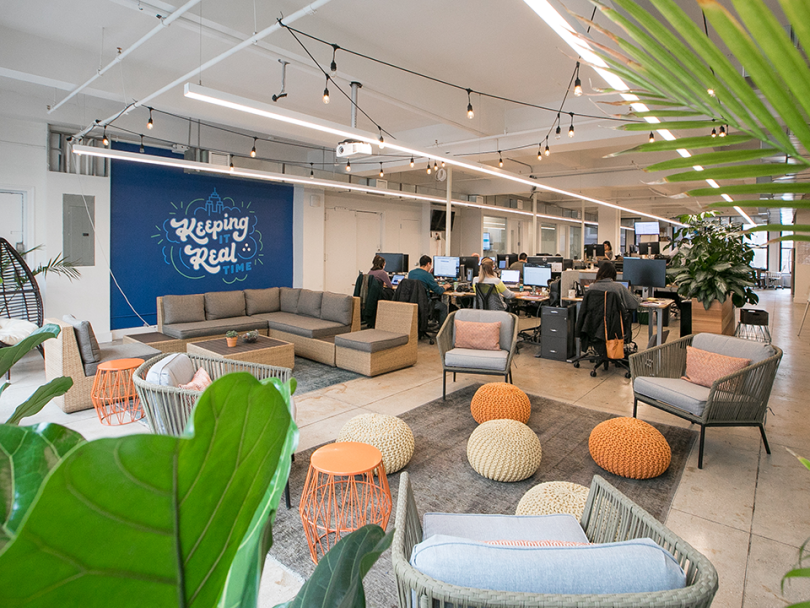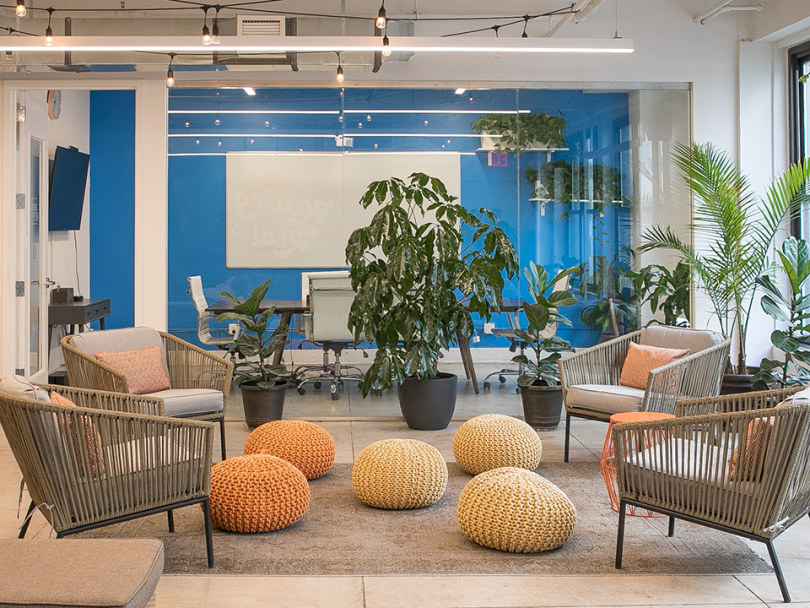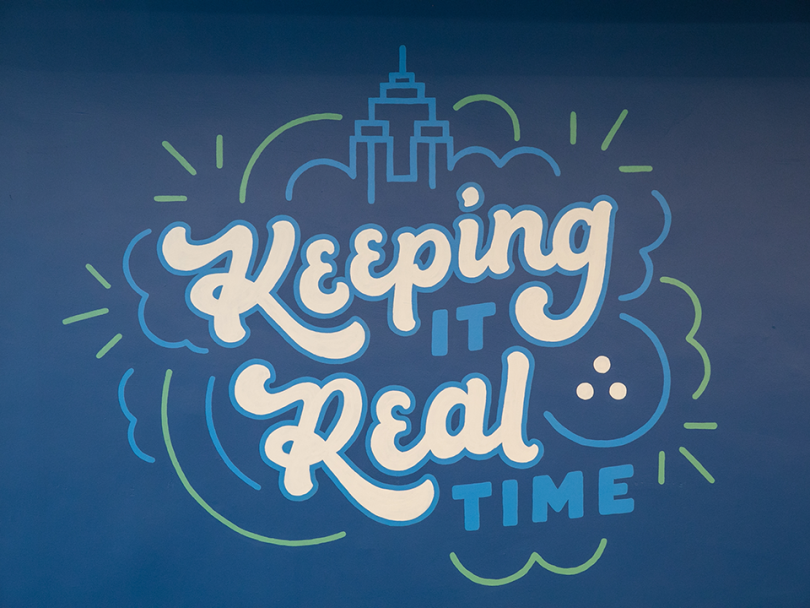 FOUNDED: 2013
EMPLOYEES: 30
WHERE THEY DO IT: Midtown, a couple of blocks down from Bryant Park.
WHAT THEY DO: Abacus is reimagining the way businesses move money through its reimbursement software, starting with the first real-time employee expense system.
NOTABLE PERKS: Employees enjoy health and wellness benefits, which include gym reimbursements and team volunteer days. 
ART ON THE MIND: Abacus is probably the only company in the world where nearly everyone on the engineering team has an art degree.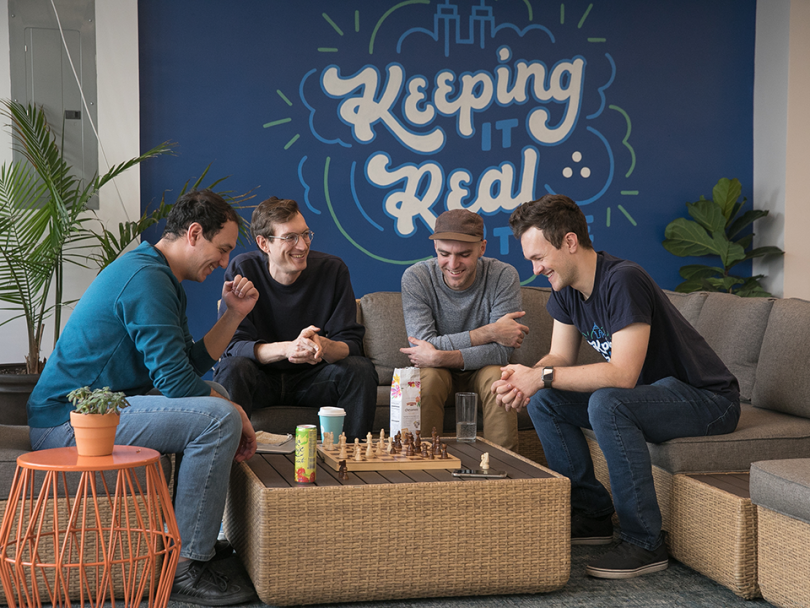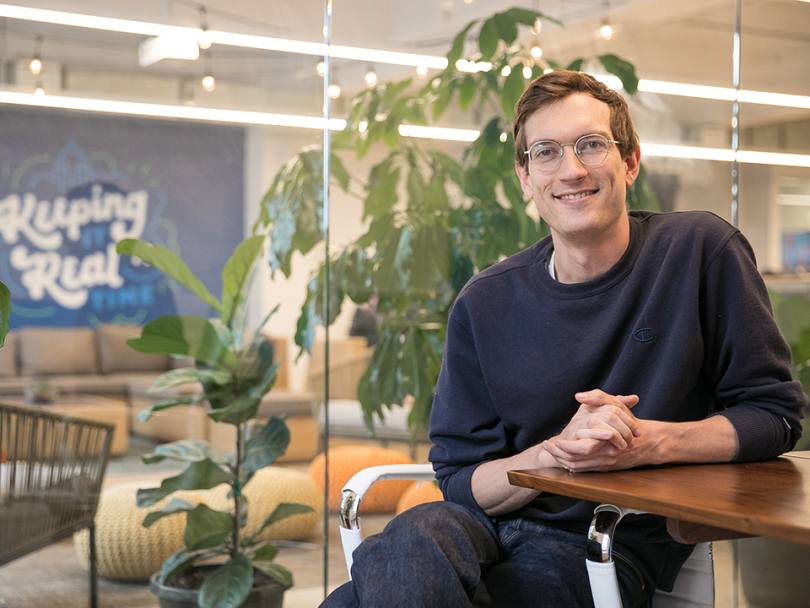 Ted Power, SVP, Product
Ted is a co-founder of Abacus and the senior vice president of product. It's his job to make sure that Abacus remains a product and engineering-driven company. 
 
BEYOND WORK: Ted recently purchased a house in Queens and, when he's not in his office, he likes to make waffles — seriously, we've heard they're delicious. 
You've got quite the tech background — you've worked at Google and Foursquare, and you even designed the Venmo logo. Can you walk us through it all? How did you go from building websites at 14 to founding Abacus?
When I was in middle school, I wanted to make some money and I discovered that making WordPress websites paid better than the alternative, which for me was bagging groceries at Stop and Shop. Then, in college, I lucked out and got an internship at Google based on a blog post I wrote about some things I thought they should build. 
The idea for Abacus was sparked by my time at Venmo. The way we reimbursed expenses was by using Venmo itself — we would simply charge a company Venmo account. This was light years easier than the software we used at Google. But, when Venmo was acquired by PayPal, the finance team there shut it down, saying Venmo was never intended for that purpose. And so, that was the vision for Abacus — we wanted to create a user experience as simple as Venmo but with the controls and oversight that companies require. 
A lot of tech companies seem to choose names that are not incredibly appealing. Abacus, on the other hand,  is a great name. How did you come up with it? 
We lucked out with landing the abacus.com domain. We originally registered "abac.us" that we thought was pretty clever, but it turned out that it took a lot of explaining. We were very fortunate with our timing — the Royal Bank of Canada owned abacus.com and happened to be interested in unloading it right around the time we were getting started.
And so, that was the vision for Abacus — we wanted to create a user experience as simple as Venmo but with the controls and oversight that companies require."

This is your first company. Has the process been everything you thought it would be? Where are you headed next? 
Starting a company is a roller coaster — it's cliche but true. 
One thing that surprised me at Abacus is the importance of good old fashioned sales. Where I worked previously, I was insulated from the sales and revenue side of the business, but now I have a new appreciation for building out a sales team and a repeatable sales process.
Currently, we're going after travel because integrating Abacus with a travel booking tool is literally the top-requested feature from our customers. Companies have specific needs when it comes to booking travel and integrating that functionality with expenses is a natural fit. We're really excited to ship this product.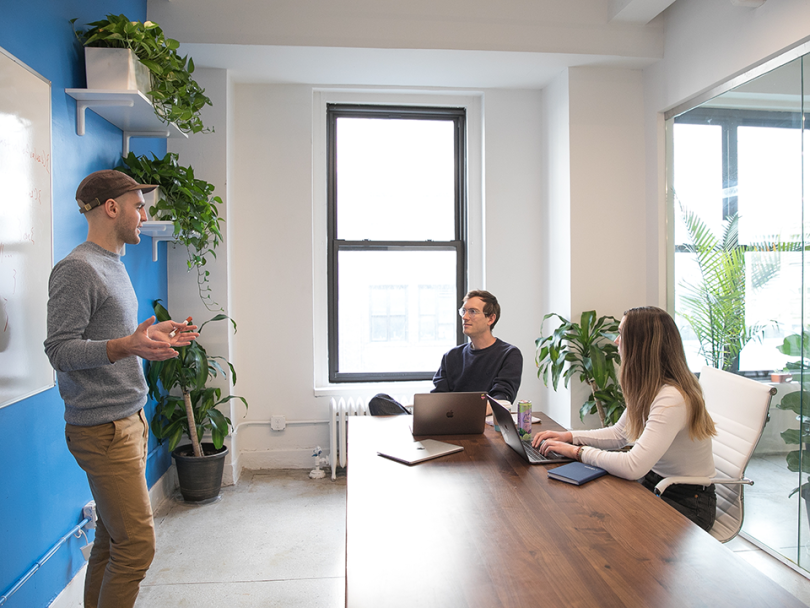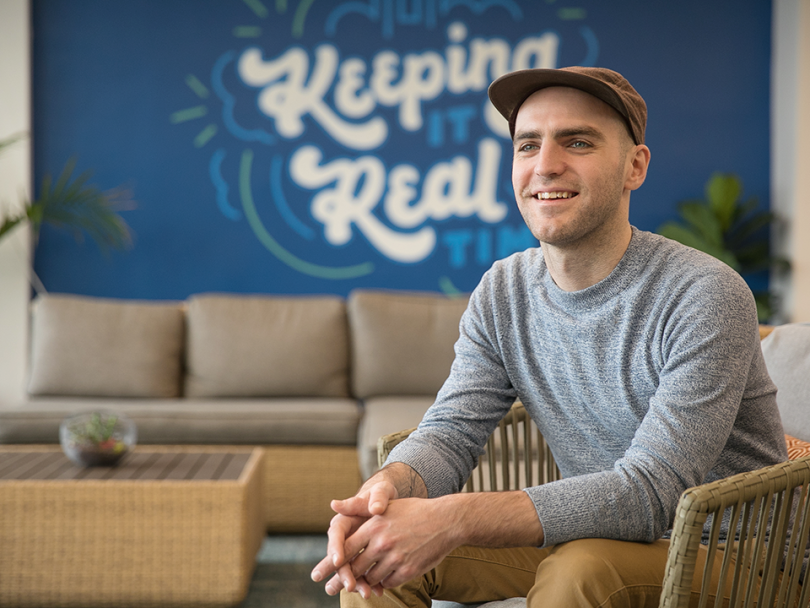 Joshua Hatcher, Software Engineer
Joshua is a software developer on the Abacus engineering team. Because the team is relatively small, Joshua has a diverse array of responsibilities, from fixing bugs to building out new features and improvements on the platform.
BEYOND WORK: Outside of work, Joshua is a competitive endurance runner and a musician. 

We have to talk about these art degrees — everyone on the engineering team seems to have one. You have a background in psychology and music, so how did you end up here? 
Almost by accident. I double-majored in psychology and music and I'm a pianist by training — one of my passions has always been making music. After college, I released my first solo studio album, and I needed a website for it. I was interested in design and so I went ahead and built one myself. 
I taught myself HTML and CSS and what started out as a crappy little website snowballed into a ravenous desire to learn more. I spent so much time learning through online resources and literature. This all led to some contract work and an internship, which then led to my first full-time job. 
Being on the Abacus engineering team means that you're never working in a silo. It entails a great degree of ownership, which I really enjoy and which is good for my career.

With so many people with art backgrounds, does it change how the team approaches projects? 
It's difficult to say. Everyone on the team is really different and has unique passions, but I think something that we have in common is how we express the work we're doing. Code is not meant to be obfuscated gibberish that only the computer understands — it is fundamentally meant to be read by humans. 
Coming from diverse backgrounds and getting into programming relatively later in life, I think we all take extra special care to make our code as expressive and intuitive as possible. I think we do a good job at making potentially nebulous concepts as clear as possible by avoiding geek-speak and using analogies, pictures and humor.
What's it like working on such a relatively small, intimate engineering team? 
Being that our team is small, we each have a more diverse array of responsibilities than one might have in a larger organization with more developers. We're all responsible for fixing bugs and for building out new features and improvements to the platform. We also all have the opportunity to make large decisions with regards to architecture, like how features are going to be implemented and in what chunks the work will be broken up. Being on the Abacus engineering team means that you're never working in a silo. It entails a great degree of ownership, which I really enjoy and which is good for my career.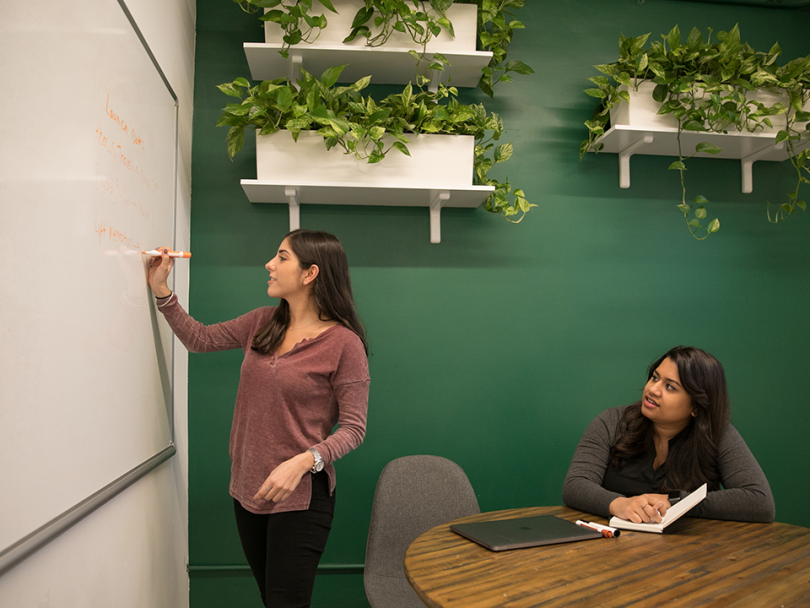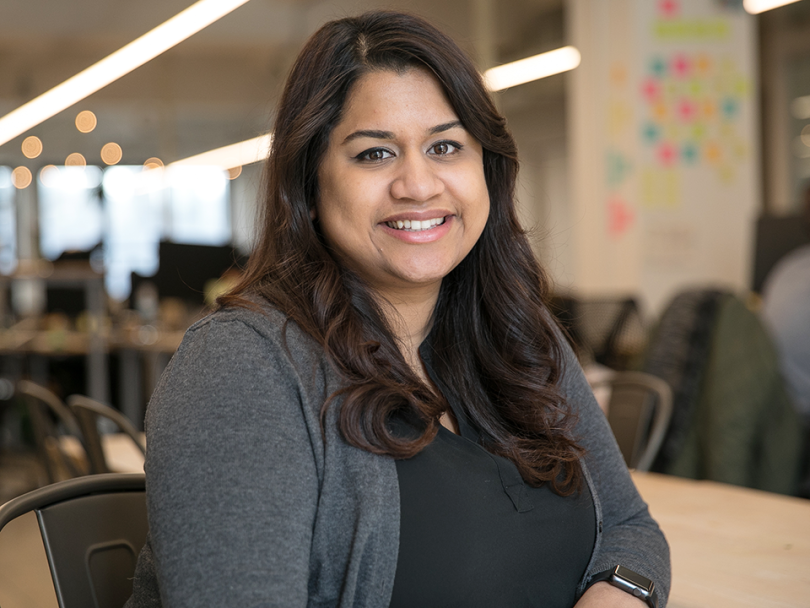 Syeda Tarannum, Product Support Team Lead
It is Syeda's job to hire, train and manage members of Abacus' support team. She works directly with customers to resolve some of their "more gnarly and complicated issues." 
BEYOND WORK: Outside of the office, Syeda enjoys cooking with her five-year-old son. 
What does the product support team look like at Abacus? 
Being on the product support team means every day is different from the last. You would have to be on the team for a very long time to see it all. There are opportunities to learn every single day, and that is what I love most about the role. Typically we spend most of our time communicating with our customers via email or live chat.
There are opportunities to learn every single day, and that is what I love most about the role."
How does what the product support team hears contribute to the feature set of Abacus' products? 
The product support team acts as the voice of our customer internally. We receive feedback and requests from our customers and our team then focuses on rooting out customer pain points to ensure that we're taking the correct steps to resolve them. Each quarter the customer success team will advocate for specific features we believe should be added to the roadmap. We make these recommendations based on the impact we think the feature will have on our customers. 
Your team throws a lot of events. How do you come up with events that keep everyone happy? 
Our team certainly has diverse interests. I think the reason our team events are successful is that we choose things that will be a new or interesting experience for everyone.
This April, we are going to do a company-wide volunteering event with GrowNYC to revitalize a community garden in honor of Earth Day. In the past, we've gone to escape rooms, played shuffleboard and even gone ax throwing — there are aspects to each of these that everyone can enjoy.