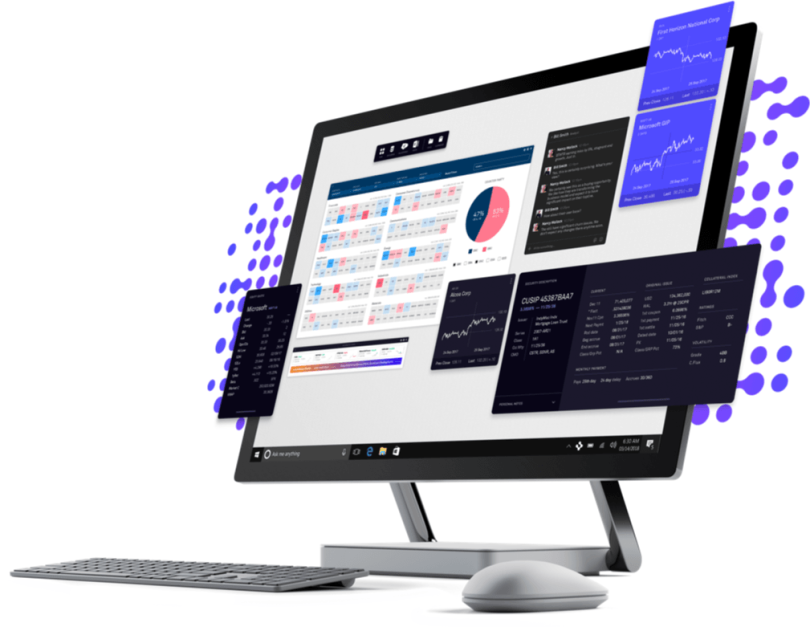 OpenFin, a company whose software powers apps used by financiers around the world, announced this week that it has raised a $17 million Series C.
The company, which is headquartered in New York and London, said it will use the funding for product innovation and to bolster its presence in the financial services industry.
Marketed as an "operating system for finance," OpenFin's platform provides a backbone that financial firms can use to build their own web applications — similar to how iOS takes care of a lot of the basic functionality for iPhone apps. OpenFin handles mission-critical stuff like integrations, security and UX, allowing firms to direct their development efforts toward developing the functionality they want.
OpenFin also keeps track of the user's application layout, for multiple screen configurations — for those who like their dashboards, messaging apps and stock tickers laid out just so.
Apps built on OpenFin are web-based, and compatible with Mac, Windows and Linux operating systems. OpenFin said its platform currently powers more than 1,000 apps, deployed across 200,000 desktops at more than 1,500 financial institutions.
Firms can also use OpenFin to provide private apps to their customers.
Wells Fargo led Thursday's funding round, in which Bain Capital Ventures, J.P. Morgan and Pivot Investment Partners also participated.
Basil Darwish, managing director of strategic investments at Wells Fargo Securities, said OpenFin's marked adoption played a big role in his company's decision to invest.
"We have been following OpenFin's progress and are impressed by the company's success in gaining wide adoption in capital markets," Darwish said in a statement. "OpenFin is leading a key effort in providing the financial industry with a modern and unifying foundation for development and secure distribution of financial applications."