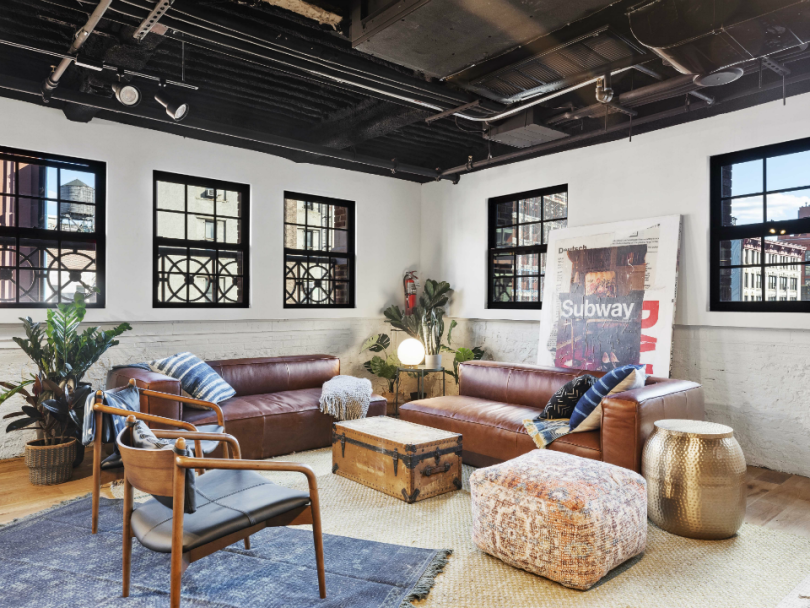 Coworking has taken NYC by storm. Manhattan alone boasts 7.65 million square feet of coworking space, far outranking any other city in the country in terms of  availability and number of users.
But hot desks don't come cheap — until now.
Starting today, shopping destination Showfields has unveiled a completely free coworking space on the fourth floor of its 11 Bond Street location. The space features Wi-Fi, a full kitchen, a range of seating and even an outdoor terrace. The entire space is decked out with Gram-worthy decor including plenty of plants, vintage rugs and leather sofas.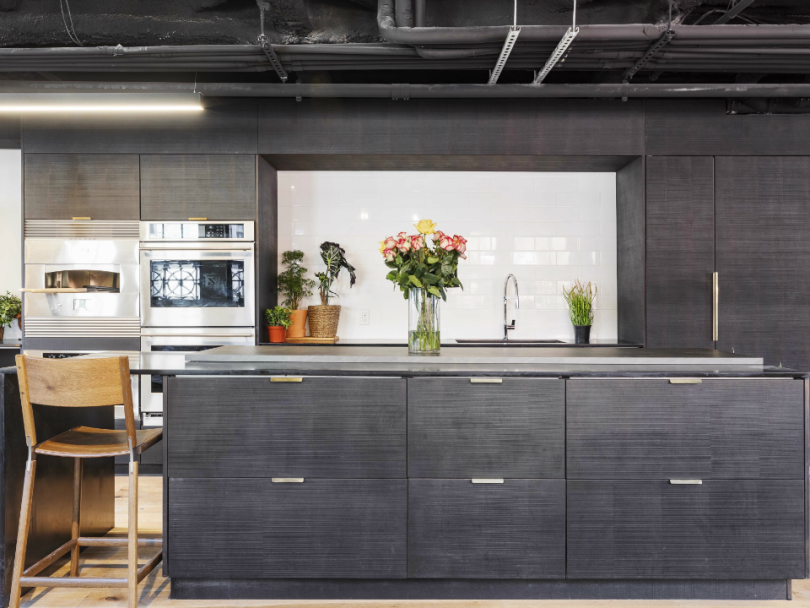 By now, you probably have the same question we did: Why free? As founder and CEO Tal Zvi Nathanel explained, the goal of the space is not turning a profit, but experimenting with evolving consumer interests.
"We are in the midst of a transition into the next phase of commerce: c-commerce or consumer commerce. One of the most important principles of c-commerce is community," Nathanel told Built In. "Our community is made of creators, and one of their needs is space that serves as a place to work while they build the brands of tomorrow."
In that sense, Nathanel doesn't see the Showfields space as one in which exhausted, Soylent-fueled engineers are grinding out endless lines of code. Rather, it's a social and creative hub.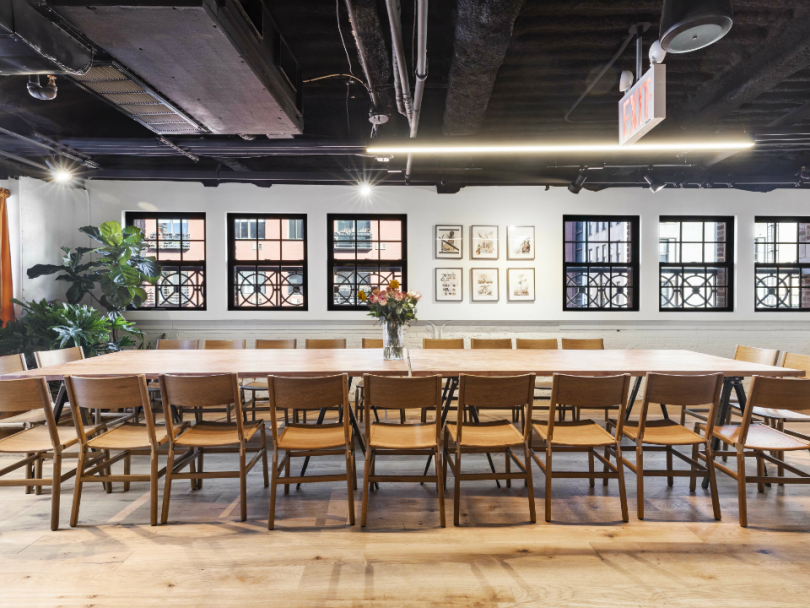 "This is not an office," Nathanel explained. "This is a place to stay, meet, chill and get inspired by people like you."
While there are no fees attached, there is one catch to checking out NYC's newest and freest coworking space: you have to sign up for the Showfields newsletter, which you can do on their website.
Showfields' coworking space is open from 12pm to 4pm on Monday and 11am to 4pm Tuesday through Thursday.