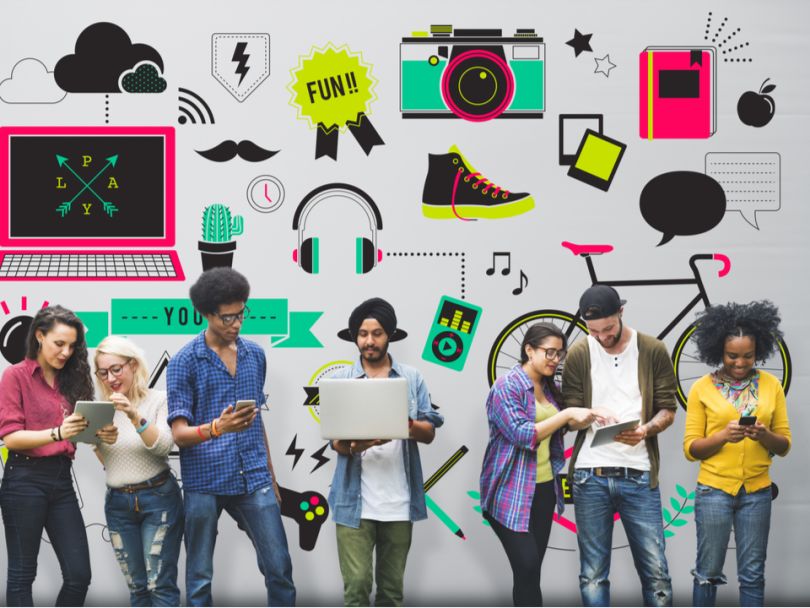 The young adults that comprise Generation Z are considered to be some of the most socially and technologically aware people on the planet. Yet, coming of age in the first fully digital era has presented a host of unforeseen challenges, such as more than 90 percent of United States teens reporting feelings of depression and anxiety. 
A new media outlet, :betr, aims to be one of the first hubs by and for GenZ, tackling these problems head on through a range of digital content. While the industries of wellness and self-care have taken older generations by storm, younger generations have yet to get the same treatment. In response, :betr wants to create a "positive content community." According to a press release, :betr will work to publish "100 percent uplifting stories." 
"The more we looked at [...] this demographic," founder and CEO Tom Arrix told Built In, "it became very clear that there wasn't any digital experience out there helping young people move forward in their lives with hope, optimism and confidence. We wanted to change that." 
Too many issues of our young people are going unaddressed, and we believe it's time to do something about it." 
"Positive media is nearly non-existent and is mostly limited to personal blogs and occasional Instagram memes," Arrix said. "Too many issues of our young people are going unaddressed, and we believe it's time to do something about it." 
Arrix brings a wealth of experience in both media and tech to the project. Prior to launching :betr, Arrix served as vice president of global marketing solutions at Facebook, and also co-founded the Joy Food Company. 
Joining Arrix at the helm is COO Jon Willey, an artist with years of experience working in the multimedia divisions of professional sports teams like the Miami Dolphins and Arizona Diamondbacks. 
"We have a chance to develop our relationship with GenZ in a very unique, meaningful and fun way. Young people don't seem to have enough fun with meaning, in their busy lives, we're going to change that," said Willey in a statement. 
The leadership's vision for the :betr platform involves both a mobile app and desktop site, in addition to content generated by influencers. Content verticals are set to include names like "teach me" and "inspire me" and will include articles, videos, podcasts and other forms of original content.
"We're building a positive media company where 100 percent of the content is created to help young people progress in their lives," Arrix told Built In. "There are no other companies today that address development and wellness. Many focus on an element of either development or wellness but not platform is focused on the broader spectrum of both. Betr will be one of the leaders in this space."
Currently in development, the :betr team expects the site will officially launch in September of this year. Until then, the company is building out its social media presence and allowing interested parties to sign up for updates through their official site, https://livebetr.com/.