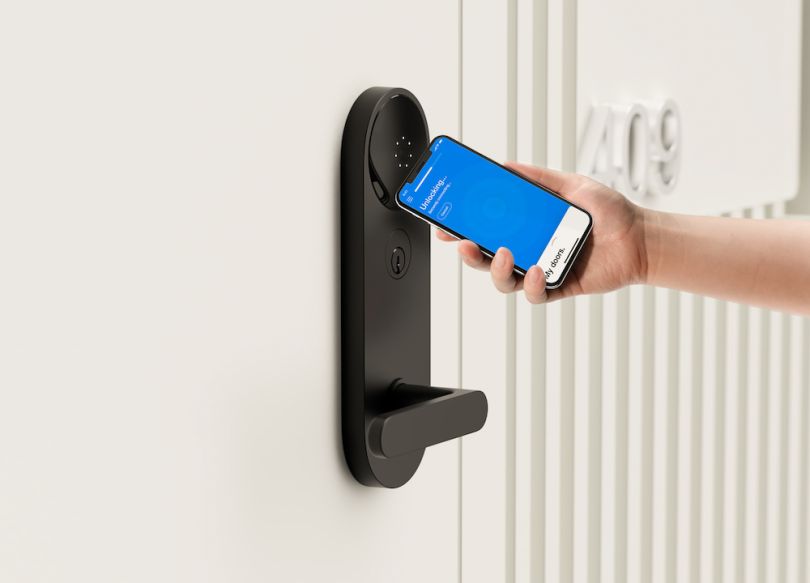 Latch didn't take long to unlock its potential. Two years after launching a hardware and software platform to make keys obsolete, the New York-based company announced this week that it has completed its Series B round worth a total of $126 million.
The company raised the round in two parts. It initially raised $70 million in August 2018, but as interest in its keyless entry product grew, it decided to raise an additional $56 million this month.
Latch plans to use these funds to accelerate its growth, installing its technology in more apartment buildings. Both are just the first steps in the company's plan to introduce the future of device-enabled doors, CEO and co-founder Luke Schoenfelder said in a statement.
"Equipping doors with our devices is just the first step toward the future we imagine for the modern building — one where access enables totally new services and experiences," Schoenfelder said. "We've created a best-in-class solution that helps developers increase the value of their properties, makes life easier for building owners and operators, and will provide residents with new possibilities."
In Latch-enabled apartments, residents are able to enter their homes using a smartphone, key card or code. The system is managed through a web-based platform that allows property managers to onboard or offboard residents and share access with staff and maintenance. The company's goal is to eliminate the need for pesky keys, and eliminate the cost associated with installing a new lock and getting new keys. 
Keys are one of the last physical attributes in people's lives. It doesn't enable the modern living."
So far, one in 10 new apartments use Latch, according to the company. While Latch didn't anticipate such a quick market adoption, the company tapped into a growing desire to do away with keys, Ali Hussain, Latch's Chief Operating Officer told Built In.
"It's where the world is going," he said. "Keys are one of the last physical attributes in people's lives. It doesn't enable the modern living."
With this round, Latch plans to add to its growing team of 200 as well as speed up the adoption of its system in other apartments around the country. Being in real estate meccas like New York and San Francisco has helped, but the company has also seen adoption in multi-family apartments smaller cities like Fargo, North Dakota, Hussain said. 
The funds also unlock the next stage of the company's product, Madeline Garber, Latch's VP of Marketing told Built In. Eventually, she said the product can help make people's lives easier.
"Now that we put the infrastructure in place, we can show how our product can facilitate other services for people," Garber said. "Everything needs to come through the door, from your grocery deliveries to your dog walker and maintenance workers."
To support all of this growth, the company has also fleshed out its leadership team. Latch recently added three new executives, along with bringing on Four Seasons' former President and CEO Allen Smith to its board of directors. 
Avenir led this week's funding round, with participation from existing investors Brookfield Ventures, Lux Capital, RRE, RxR Realty, Tishman Speyer, Third Prime, Camber Creek, and Primary Venture Partners.