Launching and leading a business is not for the faint of heart. It's an all-consuming endeavor that, according to these three local women founders, takes a whole lot of grit, courage, compassion and, yes, even a bit of luck. 
Wonder what drives a person to jump headlong into entrepreneurship and what lessons can be gleaned from life in leadership? Read on to find out.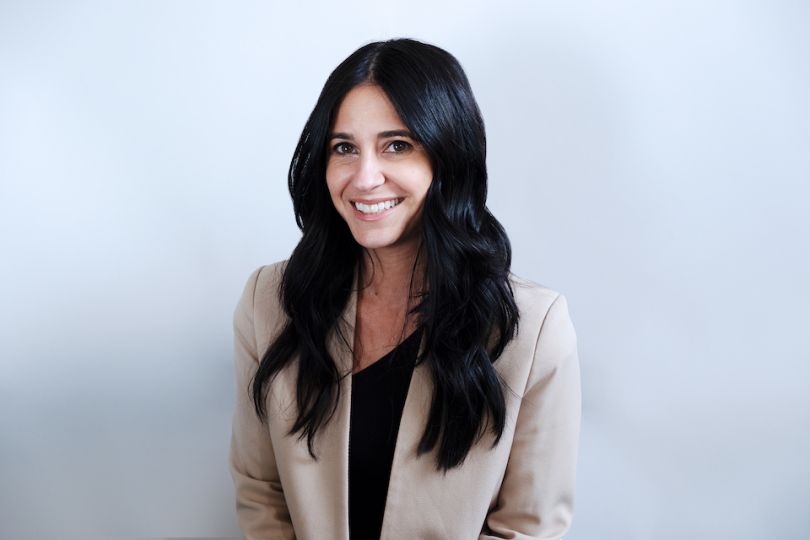 Before launching hospitality platform BentoBox, Co-Founder and CEO Krystle Mobayeni spent years working as a web and product designer, even launching her own creative agency. But in a surprising twist of fate, Mobayeni uncovered a particularly interesting dilemma facing the restaurant industry, one that inspired the launch of a completely new business and set her on the path to leadership. She shared a bit about her unique leadership style and how she's come to embrace it with authenticity.
What inspired you to launch BentoBox? 
I spent most of my career as a web and product designer, working with many different brands and startups, including a website for a restaurant here in New York. Through that experience, I became aware of restaurants' frustration with technology — specifically that they've given up their relationships with their guests, control of their brand online and, most importantly, revenue to third parties like OpenTable, Yelp and Seamless. Restaurants were being disintermediated by all these different technology services and wanted to solve all of that with their website because it was the only place they had control online. It became obvious there was a need for a platform that actually helps restaurants run their businesses online. That was the beginning of BentoBox. 
What are the most valuable lessons you've learned along the way? How might other women apply these lessons in their own careers or businesses? 
As a leader, I've learned to give a lot of ownership and operate with transparency. Through that, people feel more connected to what they're doing.
Also, over time, I've become more comfortable with my leadership style and the fact that, just because it may not look like the examples we read and hear about, it doesn't mean it's not as effective. Being authentic in my leadership style is actually what has made it very effective. 
Working as a developer her entire career, Christine Spang is keenly aware of the pain points her fellow techies face. As CTO and co-founder of communications platform Nylas, she aims to ease some of that pain, enabling developers to quickly connect email, calendar and contacts for more contextualized and insightful communications. But as Spang can attest, being a founder — especially a woman founder — is no walk in the park. She shared a bit about her experiences and some advice every entrepreneur should take to heart.
What inspired you to launch Nylas?
Ninety-eight trillion emails are sent each year by 3.9 billion users, and these numbers continue to grow. An unprecedented amount of data lives in the contents of these emails, calendars and contacts: appointment reminders, board meeting notes, soccer practice coordination, internal and external business communications, birthdays and more, and yet, companies are unable to effectively make the most of that data. That's why I started Nylas: to help developers build better communications tools for the world. 
At Nylas, we've built a secure, reliable API that allows developers to connect to the billions of inboxes that exist in the world — and they can do it with just a few lines of code.
What are the most valuable lessons you've learned along the way? How might other women apply these lessons in their own careers or businesses?
Grit is important. Scary things may happen that will throw you off. But if you quit because you're scared rather than because it's clear that your idea is not working, you'll never stick with it long enough to succeed.
In the tech industry, there are still far too few women taking leadership roles and sitting on boards, and not enough VCs making big investments in female-led companies. Men are more likely to invest in products they understand, and often these products are built for male demographics. Being a woman in tech, the cards are somewhat stacked against you, but with a lot of grit and a little luck — and help from fellow female leaders in the industry — we can make the tides shift.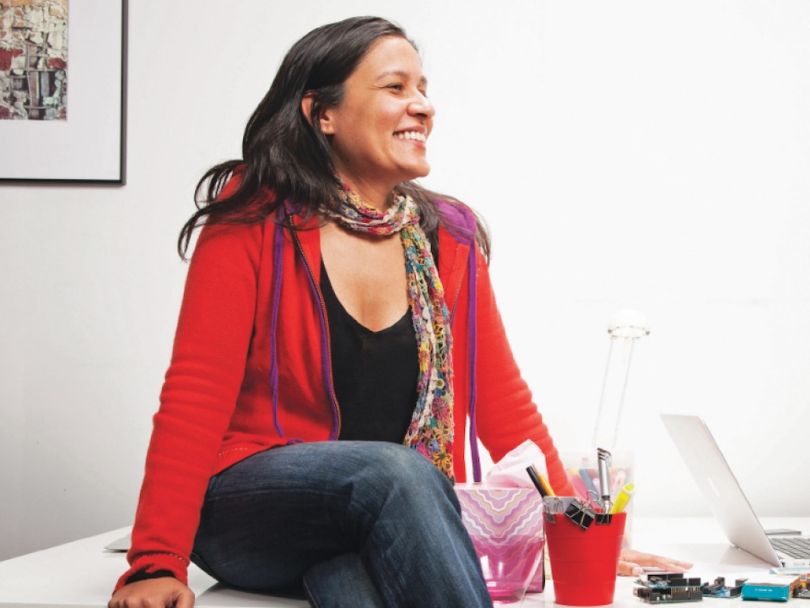 The Internet of Things is quickly transforming our lives and our relationships to technology — but there's also a significant barrier to making the world more connected: access to people with the skills to actually build the tech. As Temboo Co-Founder and CEO Trisala Chandaria told us recently, that's exactly the reason she launched her company, which provides a low-code platform for building industrial IoT software. The key to her success? Leading with empathy and collaborating across industries and departments to achieve goals. 
What inspired you to launch Temboo?
From Smart Cities to Industry 4.0, software is increasingly affecting larger and more diverse areas of society than ever before. As these changes proliferate throughout the world, we must ensure that people remain engaged and empowered to participate in the building and development of the software that impacts their lives.
So how do we do that? Many people would answer that we should make everyone learn how to code. But what if, instead, we could equip everyone with a way to machine-generate code, allowing them to build whatever they want with it? People don't need to know how to work with command-line interfaces or punch cards to use a computer effectively now. The same can, and should, apply to software development. 
These types of tools are especially powerful in the hands of people who work in fields like biology, physics, social science, environmentalism, medical research and other industries that directly affect individuals, communities and the planet at large. Our goal at Temboo is to provide these individuals with an easier and more accessible route to innovation in their own areas of expertise by removing the barriers to hard technologies. 
What are the most valuable lessons you've learned along the way? How might other women apply these lessons in their own careers or businesses?
The first and most important lesson I've learned is to ensure that the entire team works well together and that they are given the space to work in whichever way is most effective for them. This is hard to do, and it requires thinking about the people who you work with in a compassionate way, while also empowering them to achieve the larger goals of the organization. Creating a framework that balances both empathy and execution in the day-to-day decisions we make as a company is one of the things that has brought us the most progress and growth on our journey.
This framework also applies to how we work with organizations outside of our own. In our partnerships with companies like Arduino, Samsung, NCD or Texas Instruments, we've accomplished the most when we understand how to work with them in a way that moves things forward. The saying, "Alone I go faster, but together we go further," illustrates this beautifully. Compassion in the workplace is not something that many people focus on, but we've found it to be a large driver of success in Temboo's work internally and with our outside partners.
Finally, I think it's extremely important to talk to people outside of your industry. Hearing viewpoints from people who don't know the world you're in as well as you do can help push you outside of your comfort zone and open up new ideas and perspectives on your work. Sometimes the hardest problems to solve just need to be looked at from a different angle.