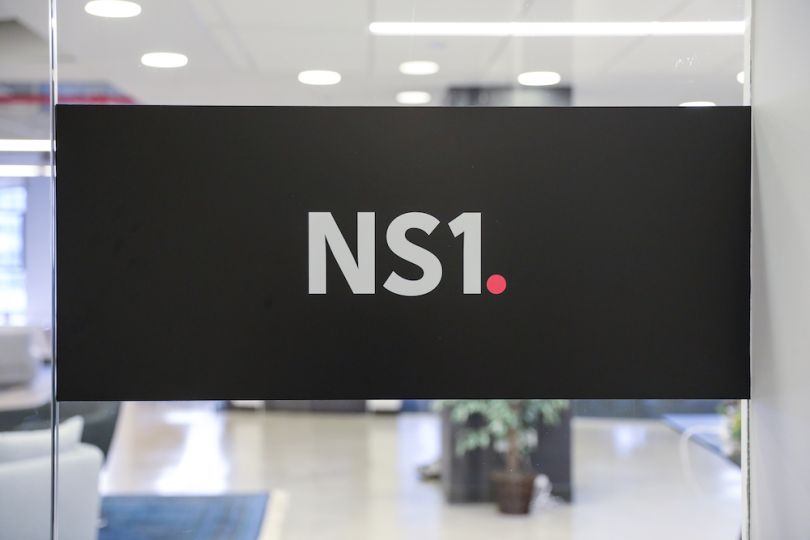 "Every single company is becoming a tech company," NS1 co-founder and CEO Kris Beevers told Built In — and he's right.
Part of this is the fact that it's increasingly hard to run a business without the internet. Customers expect every company to have a website, companies often rely on IoT devices and online communication has taken over how companies interact with clients.
There's a lot going on behind the scenes to make sure this all happens. Yet most of us who use the internet just expect it to work, and we don't ask any questions.
One major factor in how the internet works is DNS (Domain Name System). DNS has to do with how internet sites and domains are marked, and how computers are able to access them over the internet.
There's a lot that goes into understanding how DNS works — you can read more here if you're interested — but essentially it's the reason you're able to access individual websites or online services from your computer.
NS1 is the DNS company behind some of your favorite internet brands, powering sites like Dropbox, Imgur, LinkedIn, Bleacher Report, The Guardian and more. NS1 helps over 450 major companies stay online.
How does this work? NS1 provided Built In with an example.
One of NS1's clients is a top video game company. The company has millions of users across the world playing the same game online. In order to stay relevant, the company regularly pushes out patches to its game. But with so many users across the world, it's not easy to ensure that everyone is up-to-date on the latest version of the game. So NS1 works behind the scenes to make sure that all these players can access the newest software as soon as it becomes available, so they're able to all play together.
On Thursday, NS1 announced that it raised a $33 million Series C, led by Dell Technologies Capital and joined by Cisco. The company is planning to use the new funding to hire more people, reach more customers and offer more products.
NS1 is providing new solutions to an internet infrastructure that's decades old. And this is part of the reason that big tech names like Dell and Cisco are investing in the company.
But room for innovation is exciting the team at NS1 too.
"There are just so many opportunities for enterprises to go faster and do more," Beevers told Built In.