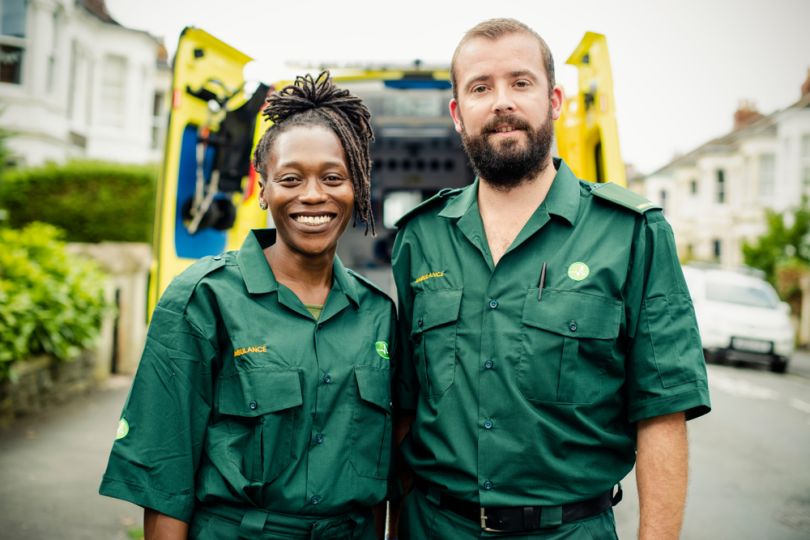 Your cell phone is tracking your location. Your FitBit is counting your heartbeats. Your car is monitoring your driving.
This network of web-connected devices is called the Internet of Things, and it's growing larger every day. Its presence can feel invasive, like when digital home assistants record and store our conversations.
It can also help save our lives.
RapidSOS is a startup that sends the data from connected cars, security systems, wearables and mobile apps to local public safety agencies during emergencies. This provides first responders with valuable information like location, vehicle crash data or camera footage.
"We're approaching a world where there's estimated to be close to seven billion connected devices," CEO Michael Martin told Built In. "And we really believe that the content and data from all those systems can transform emergency response."
The company announced yesterday a $55 million funding round that will fuel its global expansion and drive data-sharing partnerships. 
"What we've spent the last seven years and over $65 million dollars on is developing a modern, robust, scalable and secure platform for global emergency response. So the same infrastructure that is today managing more than 80 percent of U.S. emergencies is now able to be applied in a global context," Martin said.
Traditionally, emergency services could only help people at the rate at which employees could answer phone calls. That approach leaves a lot of helpful data unused. It also breaks down during large-scale events like a natural disaster or mass shooting. During Hurricane Harvey, for example, many affected people took to social media to ask for help when 911 operators were inundated with calls.
Technology like RapidSOS removes the burden of calling and answering from emergency response. This isn't unlike the cultural transition from taxis to on-demand ride-hailing that leverages user data — albeit with higher stakes.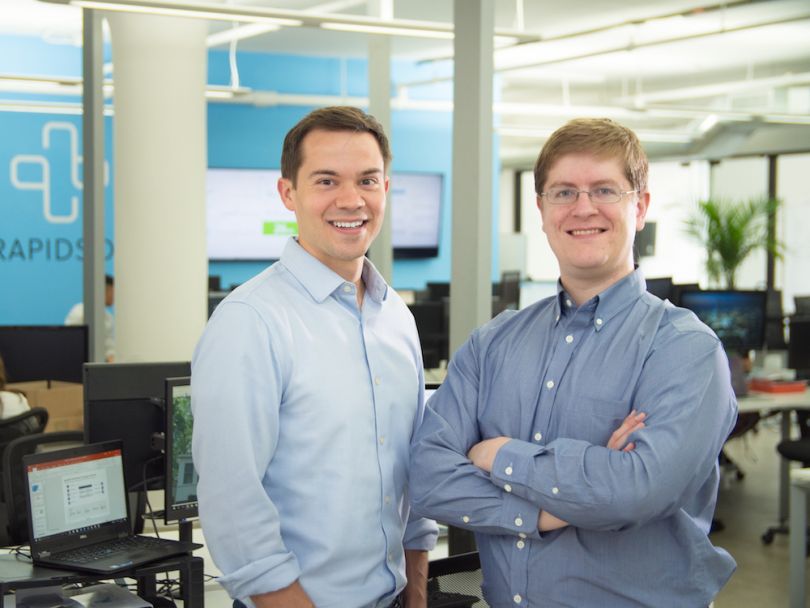 RapidSOS already partners with more than 3,500 local 911 agencies in the United States and has helped in 90 million emergency situations, saving thousands of lives, the company estimates.
App-makers can use RapidSOS's Emergency API Suite to connect their platforms to emergency services. Apple, Google, Uber, Waze and MedicAlert currently share data through RapidSOS. 
On the other end, public safety agencies can integrate RapidSoS into their existing software. When an emergency happens, their systems will pull data from the RapidSOS Clearinghouse, which contains data from millions of connected devices. Armed with a more complete picture of the incident, emergency personnel can respond faster and more strategically. 
As the Internet of Things becomes a bigger part of daily life, Martin hopes technology can continue to empower first responders in new ways. During a building fire, connected devices could send information on smoke density, temperature and hazards to firefighters. If a person goes into cardiac arrest, emergency personnel could direct a drone to deliver an AED to the scene. 
For now, RapidSOS will continue to look for new ways to utilize data. Part of that will include adding to its New York team. There are currently about 15 open tech positions, Martin said.
Despite the company's growth, Martin said he doesn't want RapidSOS's success or usefulness attributed to clever technology alone. 
"I started this as a tech nerd grad student, and I thought technology would solve everything. I was kind of woefully naive about that. For me, this moment and this funding is an extraordinary testament to all the work 911 workers and first responders have done," he said. "They built this. We've been here to help shepherd it through."
RapidSOS's total funding sits at $90.6 million, according to Crunchbase. The latest round was led by the energy technology investment firm Energy Impact Partners.