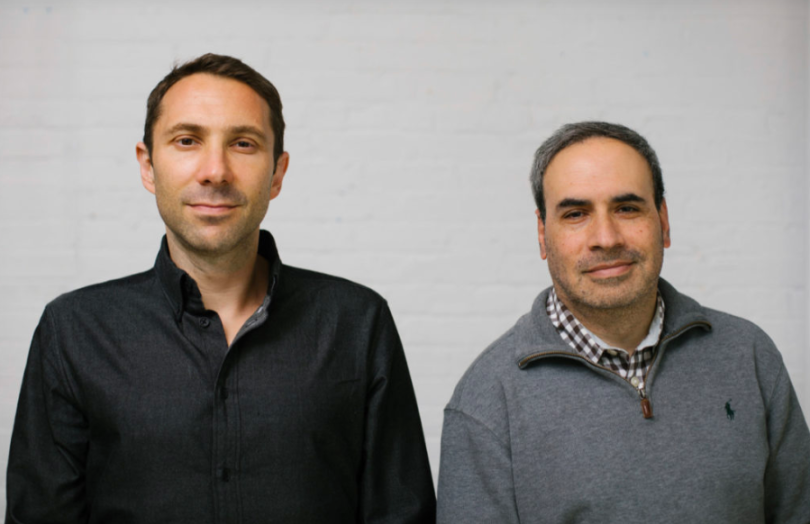 Picture this: You're a professional DJ.
You're good at it, so you get hired for a house party. An enthusiastic guest dances so hard to "No Sleep Till Brooklyn" that he trips on your speaker cabinet and breaks his leg.
You owe $20,000 for his medical bills. 
Nightmare scenarios like this can happen to any entertainer, general contractor, freelancer, consultant or trainer without business insurance. However, paying for an annual insurance policy when you only DJ a few hours a week — and when partygoers probably won't sustain dance-related injuries — is a big ask for a gig economy worker.
Thimble, which went by Verifly until today, is addressing that disconnect. The company announced its re-brand and a $22 million Series A round to offer insurance by the hour, day, week or month to small businesses and freelancers. 
Originally, Verifly's purpose was to provide drone pilots with liability insurance. Now, it offers coverage for more than 100 professions including locksmiths, journalists and clowns.
The company's policies, which start at $5 per hour, not only protect freelancers and businesses from liabilities, they also expand work opportunities, as many organizations require their partners to present Certificates of Insurance.
As the so-called gig economy grows, so does demand for Thimble's model, it seems. Seventy-five percent of the company's customers are first-timers in the business insurance market, and 50 percent of its policies, which are underwritten by Markel, cover a single day or less, according to a company statement. Thimble will likely sell its 100,000th policy by the end of the year, according to the company.
The company plans to hire aggressively, a spokesperson told Built In, and will grow its team by 50 to 100 percent in the next year to 18 months.
The Series A round was led by IAC, which owns brands such as HomeAdvisor, Vimeo, Dictionary.com, About.com, Investopedia and Match Group. Existing investors Slow Ventures, AXA Venture Partners and Open Ocean also participated.