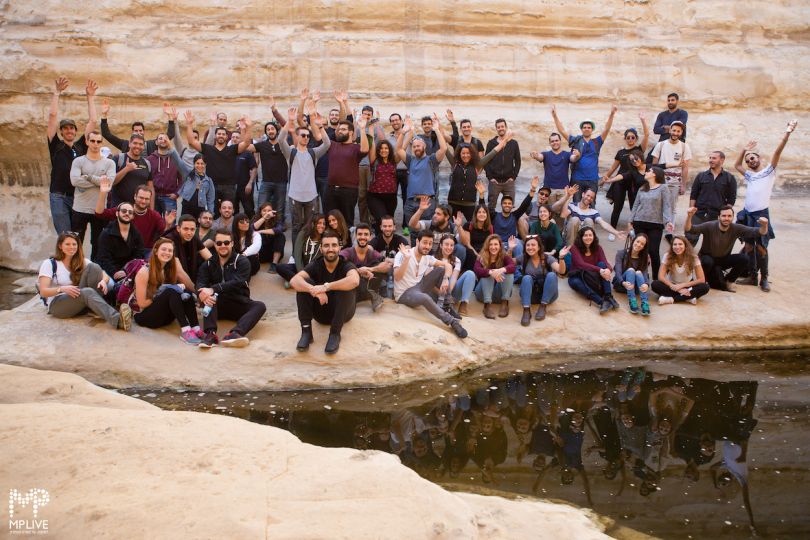 Add cybersecurity to the list of industries benefiting from automated platforms. 
Threat intelligence company IntSights makes software that helps companies protect their brands, executives, employees and customers from scams and cyberattacks. The company announced Tuesday it raised $30 million in Series D funding. 
IntSights' platform combs the clear, deep and dark webs for scams, leaked data and other threats, drawing on custom research and threat-hunting to recommend the best response.
The product differs from competitors in two ways, IntSights' COO and CMO Jason Thompson told Built In. First, it combines different threat sources — like social media, app stores and dark web forums — into one comprehensive platform. Second, it automates threat detection and mitigation, making the product more scalable and its solutions easier to implement. 
"Other companies use [cybersecurity professionals] as the primary product," Thompson said. "So we're a product company in a real sense."
IntSights has seen triple-digit year-over-year growth since its founding in 2015, according to Thompson, and plans to stay on that trajectory in 2020 and 2021. It ended 2018 with more than 10 million in revenue. 
The company has offices in Amsterdam, Boston, Dallas, Singapore, Tel Aviv and Tokyo, in addition to its headquarters in New York City. In conjunction with the funding, IntSights will more than double its global headcount of 150 and add 10 to 15 people to its New York sales and marketing teams by the end of 2021. 
The Series D round was led by Qumra Capital. Existing investors Blackstone, Blumberg Capital, ClearSky Security, Glilot Capital Partners and Wipro also participated. IntSights' total funding sits at $70 million. 
"We're the fastest-growing player in the threat intelligence space right now," Thompson said. "Obviously, getting this round in there is a huge validation for us."