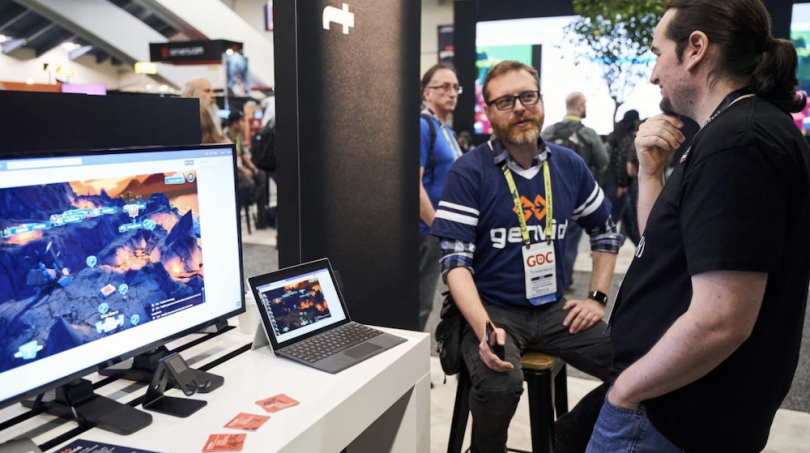 E-sports and video game streaming have exploded over the past few years. Streaming platforms like Twitch get billions of views every year, while the e-sports industry is expected to bring in over $1 billion this year.
Yet despite the massive audience that e-sports and streaming captures, there's one thing that Genvid Technologies thinks is missing: interactivity.
While watching e-sports is often a passive activity — much like watching broadcast sports — Genvid hopes to make the audience a lot more engaged. The New York-based company has created an SDK for game developers to build into their games, which allow interactive features for streaming.
This includes a built-in spectator experience, the ability to export real-time game data, and embed personalized in-game ads for monetization.
Genvid's technology works across various streaming channels — like Twitch and YouTube — and on multiple game engines — like Unity and Unreal Engine.
On Tuesday, the company announced a $27 million Series B funding round led by Galaxy Interactive. This funding round will help Genvid further develop its SDK to add more features, as well as expand its technology beyond e-sports to media and sports broadcasting.
"We are already the standard toolkit for developers looking to bring rich, two-way, real-time interactivity to their games and broadcast," Genvid CEO Jacob Navok said in a statement. "Our core tools will continue to improve as new features are added to take advantage of 5G, growth in interactive television, and to support the many new digital media formats being created by independent developers in partnership with Genvid."
Genvid also announced the establishment of its European office in Berlin. This marks Genvid's sixth office, with others in New York, Montreal, Santa Monica, Irvine and Tokyo. The company has over 50 employees in total.