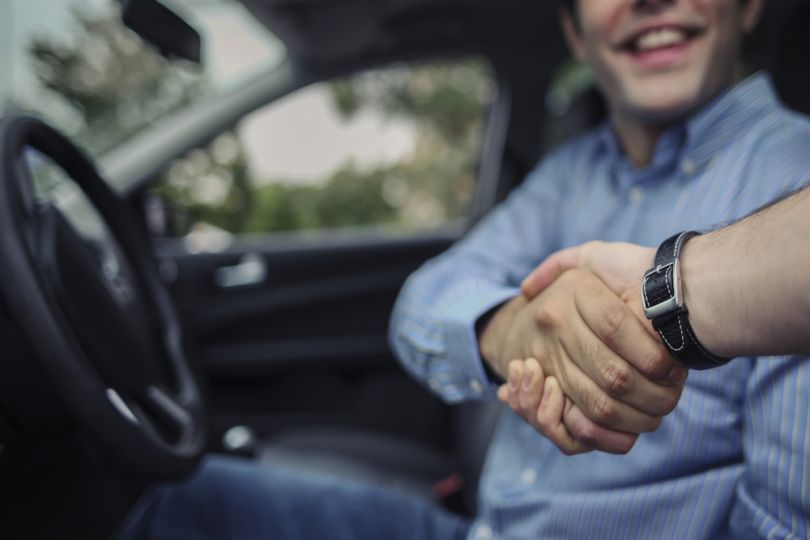 The thought of digital solutions replacing people can be daunting — unless we're talking about the used car salesman. 
He pushes, he prods, his teeth are too white, probably. If you're trying to sell a used car, he lowballs. And your only alternative is that guy from Craiglist who asked to come over for a test drive but is now demanding to use your bathroom.
That's why Vroom CEO Paul Hennessy has no love lost for the traditional model of selling a used car.
"It's just riddled with awfulness," he said.
New York-based Vroom has spent the last six years trying to abate the so-called awfulness. It created an online marketplace for used car buyers and sellers, folding in everything from appraisals to financing to insurance — and raising a lot of money in the process.
The company announced on Friday a $254 million Series H funding round from lead investor Durable Capital Partners LP and other undisclosed funds. This round brings the company's total funding to $721 million, with a likely valuation of more than $1 billion, TechCrunch reported. 
"You can see by the size of the round there was an enthusiastic investor community that understands not only our accomplishments to date, but the amount of disruption we're bringing to the entire industry," Hennessy said.
Vroom buys used vehicles from auctions, dealers and individuals and reconditions them before listing the cars on its online platform. The company offers financing through partnerships with CapitalOne, Ally and Chase, as well as on-demand appraisals for sellers and vehicle pick-up and delivery for all parties in a sale.
On a given day, Vroom has an average of 3,000 vehicles listed with 30 makes and more than 400 models.
The platform has seen triple-digit growth since last year in terms of units sold, Hennessy said. Since its launch, Vroom has served 250,000 customers, and it now has 600 employees across its four locations in New York City, Detroit, Houston and Stafford, Texas. 
In light of the new funding, Vroom will triple the headcount at its product and engineering hub in Detroit and well as hire "significantly" at its New York City headquarters, Hennessy said. Open positions in New York will include data scientists, engineers, product specialists, designers and marketers as the company looks to enhance its business at scale.
"It's not one specific whiz-bang product," Hennessy said of the company's development efforts. "We're trying to take the friction out of every aspect."