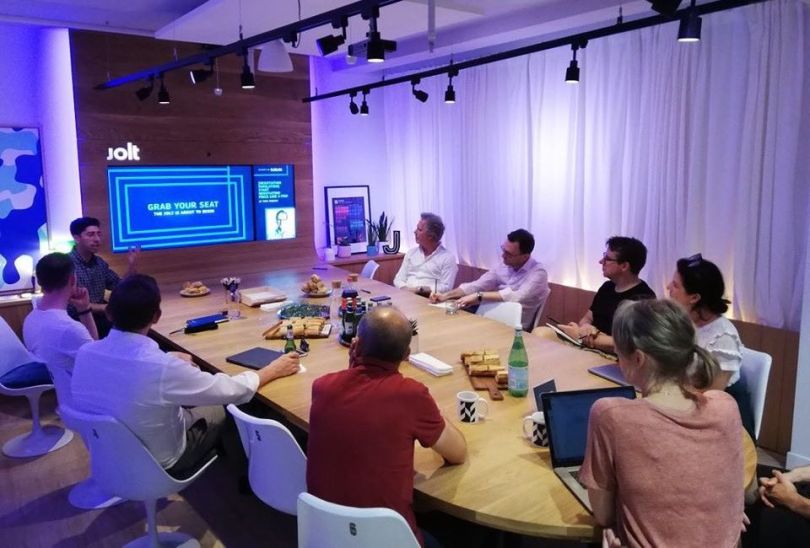 You can get an MBA at one of the best schools in the world and still be unprepared to manage a real business. That's because industries move quickly and change rapidly, with new sectors and job titles springing up. Traditional education can't keep up.
This reality prompted education startup Jolt to create a business school program that works differently. Its "Not an MBA" program is geared toward teaching adults practical skills without forcing them to go back to school, so they can continue working while also pursuing their education.
Originally founded in Israel in 2015, Jolt is set to launch its first U.S. campuses in Manhattan later this year thanks to a $14.1 million funding round, the company announced on Monday.
"Higher education is in a bubble in which a staggering $2.3 trillion is invested every year in something that works for a small minority of people," Jolt CEO and co-founder Roei Deutsch said in a statement. "Data shows more than three quarters of graduates believe many higher education programs are no longer fit for purpose; trust and confidence in academia has nosedived in recent years, and the number of applications for MBA courses across most major establishments has fallen."
"Society is clearly ready for an alternative – an alternative that will happen, with or without us," he added.
The company currently has seven locations across Israel, plus three in London.
Jolt's seminars are typically held in co-working spaces after normal working hours in order to cater to people working full-time jobs. Interested students can sign up online or through the Jolt app as long as they have either an undergraduate degree or a few years of experience in their field.
While an education from qualified business leaders is important, Jolt is also focused on creating a sense of community. Jolt has a designated community building team that works to make sure its students and teachers can get to know each other and establish a network. The idea: When class is over, Jolt students can apply what they've learned.