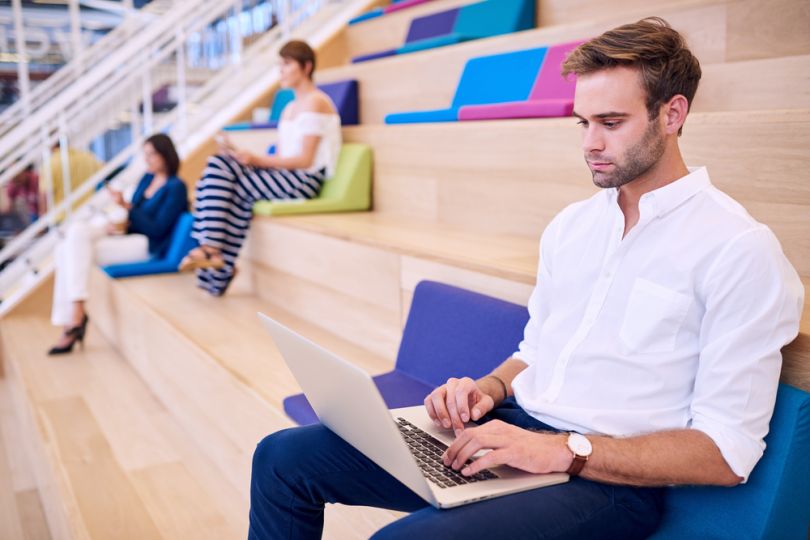 Coworking spaces are springing up in cities across the world, which is a boon to startups and remote employees. But with so many options, how do you know where to start?
Upflex aims to make this question easier to answer. The New York-based startup just announced the launch of its coworking booking platform for businesses, as well as $4.1 million in new seed funding.
The platform allows companies to reserve desks, private offices or meeting rooms in more than 8,000 coworking spaces located in 200 cities spread across 65 countries. Users can work out of any of these locations, as long as they purchase an Upflex day pass or monthly membership.
"We believe the future of office space lies in the management and understanding of the usage data at scale," Christophe Garnier, CEO and co-founder of Upflex, said in a statement. "Our clients want access to a global and flexible inventory that matches their needs while reducing their office costs. We created the Upflex platform for them while setting a new standard in sustainable workplace."
Speaking of sustainability, the company has pledged to plant a tree every time someone books a coworking space on the platform. So far, it has planted over 10,000 trees.
The startup says it designed its platform to help companies reduce their office costs and carbon footprint. By maximizing real estate and sharing coworking spaces, Upflex helps companies do both.