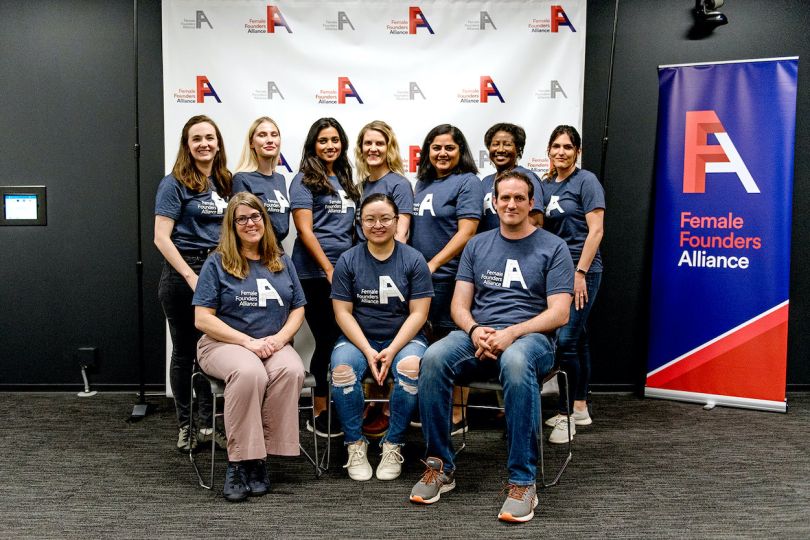 Female Founders Alliance, an organization dedicated to accelerating women-founded companies, announced today that it has acquired New York-based incubator Monarq. 
The acquisition makes FFA the largest network of women and non-binary venture-scalable founders, investors and industry leaders in the U.S. FFA was founded in Seattle by Leslie Feinzaig in 2017. 
"I left my company to explore opportunities on my own and to start my own company," Feinzaig told Built In. "I did that, and I got all these customers and all this press. When I went out to start fundraising, I kind of lost my innocence a little bit. I certainly expected it to be difficult, but I also expected it to be fair."
While the process was plenty difficult, Feinzaig did not find it to be completely fair. So, she started a Facebook group for women entrepreneurs like her to connect.
"That group was like 25 women in those early days," Feinzaig said. "Some of us started meeting offline. We put together a couple of events and we got a little bit of local press and then, all of a sudden, all of these women and non-binary founders were coming out of the woodwork all around the country, asking for local chapters and whether they could join."
The group also started getting attention from investors. Thus, FFA was born.
Today, the organization hosts a virtual network of women and non-binary founders from all over the country and runs a selective accelerator program called Ready Set Raise. The eight candidates selected for the program spend six weeks working with coaches and mentors, honing their company strategies and pitching to investors.
Graduates of the program include Give InKind, a philanthropy site that raised $1.5 million in pre-seed funding last November, and Panty Drop, a Reno-based underwear subscription site.  
Monarq was also founded in 2017 and hosts an accelerator for women. The accelerator has graduated more than 30 companies, including ​HauteHijab​ and ​Cosynd​, and raised more than $10 million in venture capital. 
Feinzaig says that, with Monarq, FFA has a fifty-fifty footprint on both coasts and a substantial presence across all five of the top tech hubs in the United States, which will help the organization attract even more talented entrepreneurs, mentors, partners and sponsors. 
"There really is a power in numbers," Feinzaig said. "FFA was built for the gritty founder who is working, broke in her basement with a baby in her arms. Everybody who is a part of this company knows firsthand what that experience is like. That's the same for the Monarq incubator. We know exactly what this experience is, because we have lived it ourselves. We're not talking to our members from above, we are talking to them at eye-level, as equals."