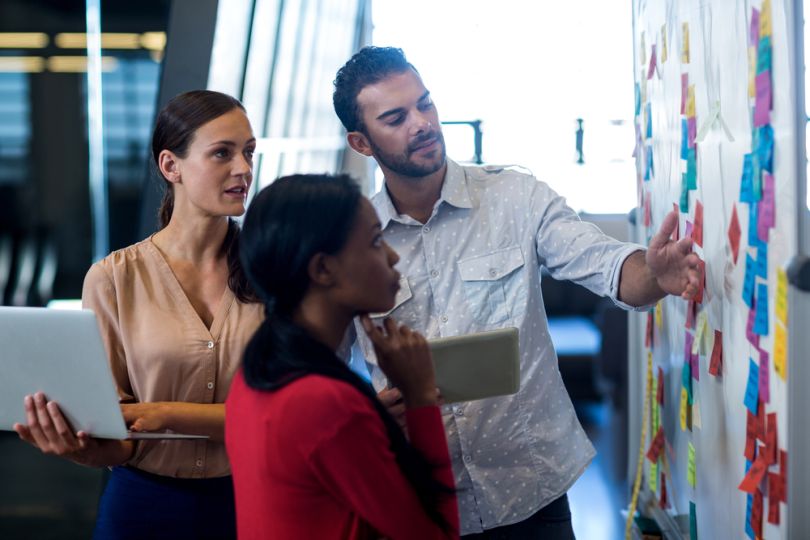 Every project has stakeholders that vary according to their influence, interest and the context surrounding their involvement. Stakeholders whose interest is high but whose influence is low require a different communication cadence than those with high levels of influence and interest. 
Chris Luken, who has roughly a decade of product leadership experience, said key accomplishments, upcoming decision points and realized business outcomes should be communicated on a milestone basis, depending on the stakeholder's involvement. For the product director at Outcome Health, using a detailed stakeholder map is an essential part of determining whose oversight or approval on a project's decision point is needed, and when. 
Determining the context of a stakeholder's involvement can help place them on a visual map more easily. And combining a comprehensive map with a RACI matrix can provide a team with the insight they need to keep stakeholders informed to an appropriate degree.
What are the keys to effective stakeholder mapping and how do you manage communication throughout the process?
An effective stakeholder map will identify how to best engage with all stakeholders within that context based on the interests and positions of each one. To guide communications throughout an initiative's evolution, the "highly interested" parties in the map highlight those who must have their needs addressed and the scope of influence — across people, departments and other areas — that can be expected with their buy-in. 
In conjunction with a comprehensive stakeholder map, a well-defined RACI matrix informs who must address stakeholder needs, who must contribute to the process that addresses these needs, and what level of detail should be communicated to whom at each milestone of the initiative.
Stakeholders will often choose to offer their input only when solicited."
How do you determine which stakeholders to loop in while ensuring alignment?
Stakeholder communication is best informed by the level of influence in the initiative's success and the level of interest in the initiative, tempered by the level of detail commensurate with each stakeholder's role. Stakeholders who are highly interested and highly influential, as well as those who are highly interested but less influential, should be consulted more frequently, especially when critical decisions are being made or solicited.
Stakeholder expectations should also be set based on explicit communications rather than through inferences, specific artifacts or reference materials; stakeholders will often choose to offer their input only when solicited. And alignment is often a matter of opinion among those who have the authority to make decisions within the complete business context. Reiterating meeting notes and key decisions after every meeting is ideal to keep the "highly interested" stakeholders engaged. But a periodic summary of actions, outcomes and implications after each milestone may be more appropriate for those "highly influential" stakeholders with a lesser level of interest.
What results have you seen from strategic stakeholder mapping done well?
The value of strategic stakeholder mapping is only realized when the map is utilized effectively to inform planning, execution and communication activities. When stakeholder mapping is utilized effectively from a communications standpoint, the cadence, level of detail and tenor of each communication will enable all stakeholders to remember the insights and implications of the communication. It will also invite the appropriate stakeholders to engage when necessary. 
When planning and execution based on mapping are done effectively, questions around decision-making authority, completeness of perspectives solicited and boundaries of autonomy are clearly understood by the entire audience supporting the initiative.