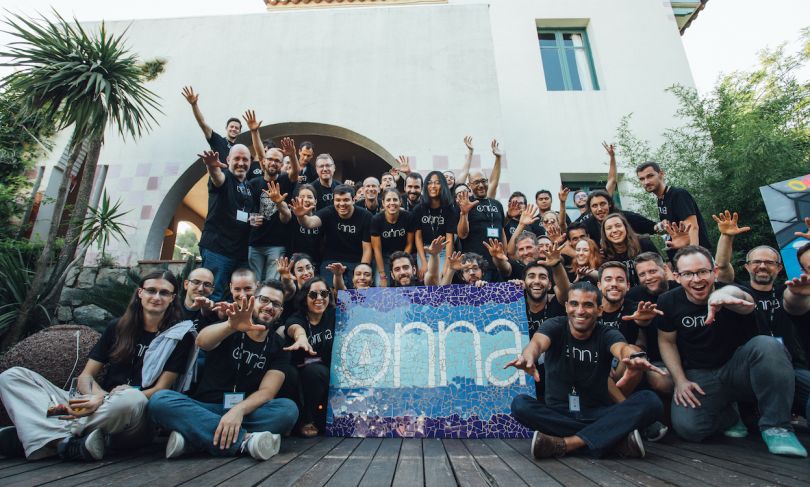 Onna, an NYC startup with a knowledge integration platform that counts the likes of Slack and Dropbox as some of its supporters, announced Wednesday it closed on a $27 million Series B round. This, coupled with an $11 million Series A investment last year, brings the company's total capital raised to more than $40 million.
While communication and cloud storage apps like Gsuite, Microsoft 365, Dropbox and Slack make work easier — especially in the midst of a pandemic — they've also made it so company data has never been more fragmented. This makes it difficult for companies who use these tools to access and apply this information in a secure, efficient way.
This is what inspired CEO Salim Elkhou to leave his position at eStet, an e-discover company, and create Onna in 2015.
"There's more and more data, more and more information and it's more disparate," Elkhou told Built In in an interview last year. "When I realized that a technical solution to bring everything together was needed, I left my role and we started working on this."
Using machine learning and artificial intelligence, Onna's platform allows its users to access all the proprietary "knowledge" stored in their various cloud and on-premise software. The company defines knowledge as "anything based on human context, input and collaboration." This includes things like text, documents, pictures, contracts, articles, emails, chats and contextualized employee performance information. With Onna, companies can find all this data in one place and use it as needed to create a more efficient workplace.
"We believe that the next generation of workplace apps will be built on top of a knowledge integration platform like Onna," Elkhou told TechCrunch. "Due to our plug and play integrations with more enterprise apps and our open API, you can now build your own bespoke workflows on top of your company's knowledge."
According to a recent report done by Okta, companies today use an average of 88 different apps, a 21 percent increase from just three years ago. With more and more companies shifting to remote work in the wake of the COVID-19 pandemic, this number will likely increase as the years go on, making tools like Onna even more important.
To keep up, Onna says it will use this most recent funding round to continue developing its product and expand its partnerships. The company is also hiring, listing more than 30 job openings across its design, engineering, marketing, people, product and sales teams.