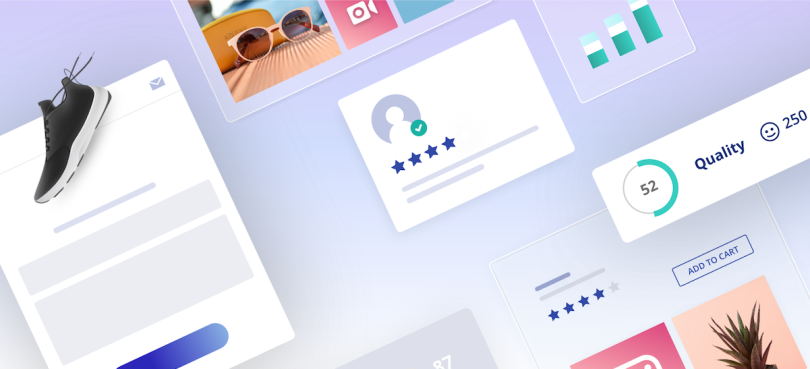 The pandemic has changed essentially every aspect of life, especially when it comes to how we buy things. These days, if you want to stay relevant (and in business), you have to have a strong online presence. Because of this massive shift, Tomer Tagrin, the co-founder and CEO of e-commerce marketing startup Yotpo, says this industry is the "most important place to be" right now.
"Everyone is selling everything online now, from entrepreneurs setting up shop in their basement to some of the largest brands in the world," Tagrin said in a statement. "We have always believed that e-commerce would become the dominant form of shopping, but 2020 was an incredible acceleration."
Yotpo has benefited greatly from this acceleration, exceeding $100 million in annual recurring revenue. The company also announced Thursday that it has closed on a $230 million Series F funding, its largest investment round to date. This brings the 10-year-old company's total valuation to $1.4 billion.
The round was led by Bessemer Venture Partners and Tiger Global, who just yesterday co-led a $300 million investment in Squarespace, another big name in the e-commerce space.
"Tiger Global has long been bullish on e-commerce as the future of retail, having invested in disruptor brands like Warby Parker and Peloton, giants like JD.com, and best-in-class SaaS companies like Stripe and Twilio," John Curtius, a partner at Tiger Global, said in a statement. "We are excited by Yotpo's approach to provide a unified marketing tech stack and the value it provides to brands and online shoppers in the process."
What sets Yotpo apart is its single-platform approach, which integrates data-driven solutions to track things like loyalty, marketing and reviews to ensure businesses maintain strong relationships with their customers. The platform also integrates with other online tools like Google and Instagram, as well as software like Shopify and Salesforce. The goal is to remove the silos of data that usually slow businesses down, leading customers to walk away.
"On top of having to come up with creative ways to stand out in a competitive and noisy space, e-commerce teams are bogged down by managing so many marketing point solutions," Tagrin said. "By integrating our products and consolidating customer data into one e-commerce marketing platform, brands will get to know their customers on a deeper level, give them edgy, VIP experiences every time, and get a higher ROI for their marketing efforts."
Today, Yotpo has more than 300,000 customers globally, including major brands like Patagonia and Steve Madden. The company has also partnered with more than 500 agencies and platforms to help these e-commerce stores run smoothly.
To keep up the momentum, Yotpo plans to use this fresh funding to invest in its product and marketing efforts, as well as make more strategic acquisitions. The company is also hiring, with the goal of doubling its product and R&D teams in the next year.