eCommerce + Marketing Tech
Industry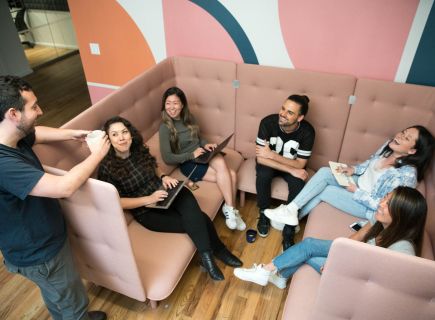 Hello, we're Yotpo
Yotpo is an eCommerce marketing platform with integrated solutions for reviews, visual UGC, loyalty programs and referrals. We help brands drive growth by creating consistent, captivating customer experiences, from acquisition to retention. Yotpo enables a consistent buyer journey for forward-thinking brands like Away Travel, THINX, & Steve Madden.
Why Work with Us?
The primary perk of working at Yotpo is being surrounded by some of the most intelligent, driven and compassionate people you'll ever encounter. We all work very hard to become better professionals and better people. This business breeds professional growth.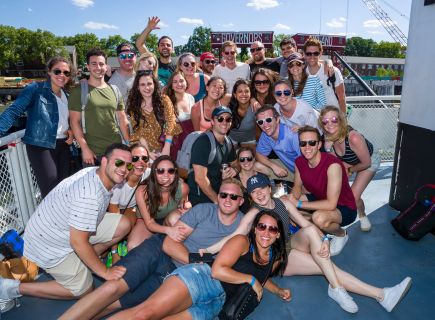 We are
Passionate,
Productive &
Playful
An Insider's view of Yotpo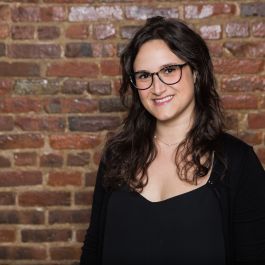 How does your team reward individual success?
Since we touch most parts of the business & interact with clients every day, it's nice to be publicly recognized - whether in team meetings or larger company settings - to show that our efforts don't go unnoticed. This manifests in many ways, be it verbal encouragement, desired classes/seminars, a wine-tasting tour or oversight of certain projects.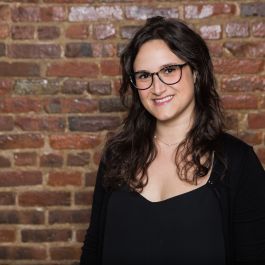 Rachel
Manager, Client Success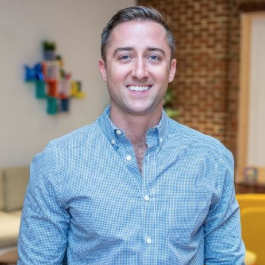 How do you collaborate with other teams in the company?
Communication becomes harder as a business grows, and therefore becomes more critical to success. I find that by identifying key players across teams whose perspective is essential to creating a holistic view of the business and meeting with those individuals on a regular basis, I can ensure each team's goals are factored into any decision we make.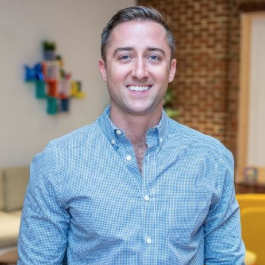 Mike
Director of Sales & Strategic Initiatives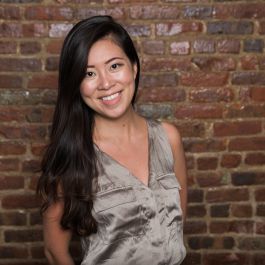 How has your career grown since starting at the company?
I've seen my contributions impact the course of the company through 2 rounds of funding. I began as an outbound SDR and helped shape our outreach strategy, then led in a team lead capacity. I was recently the first AAE to successfully be promoted from that role into an AE. I'm incredibly optimistic about Yotpo's growth & my own growth here.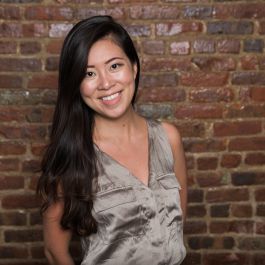 Jennie
Senior Account Executive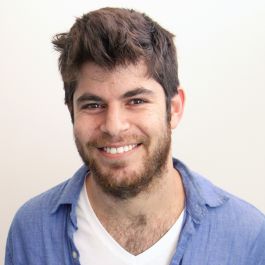 How do your team's ideas influence the company's direction?
To better understand what we need to change requires listening to our people. Whether it's additional management training or the implementation of CSM & Sales suggestions into product development, our best initiatives have come from the team.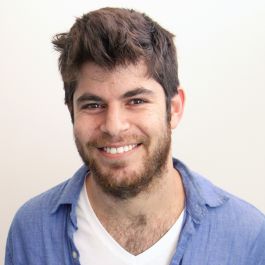 Tomer
CEO & Co-Founder
What makes someone successful on your team?
I have found that sharing best practices and possessing a willingness to learn are key factors in determining one's level of success. I am very conscious of my strengths and weaknesses, allowing me to know where I can help others as well as where they can help me improve creates a dynamic process of growth within the team structure.
David Mascarenhas
Sales Development Representative (Content Marketing Consultant)
We're Hiring
We're
Hiring
Where we are
Flatiron is probably the best neighborhood for tech in NYC. Exceptional restaurants, athletic studios & bars, plus familiar startups on every corner.
Perks + Benefits
Culture
Volunteer in local community
Diversity
Highly diverse management team
Mean gender pay gap below 10%
Health Insurance & Wellness
Flexible Spending Account (FSA)
Child Care & Parental Leave
The best part about working at Yotpo is the people. We all work very hard to help the company continue to grow by providing the best to our clients, all while still having fun.


Emma Burgin

Sales Enablement Specialist

Everything about this place is amazing. From the people to the culture and product, it doesn't even feel like a job. Everyday, I get to work with some of the smartest people in the industry.


Emeka Ogbonna

Senior Account Executive

I'm lucky to be surrounded by peers who challenge me to be my best, do my best, and help others achieve their best. Yotpo believed in me, and I believe in Yotpo's future.

Jennie Xu

Account Executive

The people here are some of the most intelligent, dedicated and straight up hilarious people I've met, & I'm lucky enough to hire more of those people as we grow! Who says work has to feel like work?

Stevie Cogan

Senior Talent Acquisition Specialist

Besides being amazingly cool, the brands that use Yotpo are part of a new generation of companies that treat consumers like people - not like walking wallets. They listen, they learn, they produce the best products & deliver the best experiences.

Cris Dinozo

Senior Director Marketing Communication

Before, we were the scrappy startup fighting for market share, but now we're working with some of the coolest eCommerce brands around! Now that our audience knows who Yotpo is, the new opportunity is helping them recognize the power behind it.

Ali Fazal

Director of Marketing Operations

I've always maintained that strong personal connections are the foundation of any working relationship, and that holds true at Yotpo. Hearing client stories, personal & professional, helps me understand what drives them and their business strategies.

Rachel Weller

Senior Client Success Manager

From my very first interview here, I could sense the fun, driven & INTELLIGENT energy. It's from our C-level to our VPs to my colleagues - I'm constantly being pushed and challenged by my Yotfamily.

Alexa Teed

Event Marketing

The team's goals are aligned and our director trusts us to get our work done. I'm given the resources I need to do my job and full autonomy to be creative and try different types of outreach.

Audrey O'Regan

Strategic Partner Manager

Yotpo culture pushes you past your expectations of what you're capable of. You're provided with every tool imaginable. All you need is the passion & drive to make this the opportunity of a lifetime.

Alexander Lazoff

Senior Manager, Partnerships & Alliances

The people and culture here facilitated my growth. I was able to seize the opportunities presented to me and now, after just 8 months, I am in a Team Lead role! I feel truly blessed working here.

Zach Kulman

Account Executive
Technology we use
Engineering

Product

Sales & Marketing
Golang

Languages

Javascript

Languages

PHP

Languages

Python

Languages

Sql

Languages

HTML

Languages

CSS

Languages

jQuery

Libraries

jQuery UI

Libraries

React

Libraries

Redux

Libraries

AngularJS

Frameworks

Ruby on Rails

Frameworks

MongoDB

Databases

MySQL

Databases

Neo4j

Databases

Redis

Databases

Google Analytics

Analytics

Illustrator

Design

InVision

Design

Photoshop

Design

JIRA

Management

Trello

Management

Wrike

Management

Wordpress

CMS

Salesforce

CRM

GainSight

CRM

SalesLoft

Email

Yesware

Email

Marketo

Lead Gen
Our funding history
Investors:

Blumberg Capital, Rhodium, PLUS Ventures, Magna Capital Partners, Gandyr Group, 2B Angels

Investors:

Bessemer Venture Partners, Vintage Investment Partners, Marker, Innovation Endeavors, Blumberg Capital, Access Industries

Investors:

Access Industries, Bessemer Venture Partners, Blumberg Capital, Vintage Investment Partners, Marker, 2B Angels, Rhodium, Vertex Ventures