An Inside Look at Simon Data's DEI Strategy Revamp
When it comes to diversity and inclusion at Simon Data, the more voices involved, the better.
When Simon Data's Director of People Ops Galina Gurevich took a look at recruitment data showing a gender discrepancy in applicant profiles among engineering candidates, she found herself in a position of extreme empathy. 
Looking at internal recruitment data, she noticed a drop in developers who were also primary caregivers — mostly mothers — applying to open roles. The culprit? A six-hour take-home test meant to assess potential hires' coding skills and critical reasoning abilities. 
"If you ask me to do a five-to-six-hour test while taking care of my baby, I would drop out as an interviewee as well," Gurevich, a mom herself, said after identifying the incongruence.  
This year, Gurevich and the recruiting team are on a mission to make changes to the marketing tech company's hiring processes, like offering lower-lift test alternatives. In doing so, she and her colleagues have enlisted assistance from Simon Data's diversity, equity and inclusion (DEI) employee resource group, an organization with which Gurevich is directly involved. 
But that responsibility isn't one she expects to fall on her team or the ERG members alone. 
"There tends to be an expectation that the ERG is going to forcibly change strategy and forcibly change the nature and the pH of the company," VP of Marketing Michelle Schroeder told Built In. As the current chair of Simon's DEI ERG, Schroeder is hard at work making sure that all voices are heard. 
As a result, not only is the mission equally dispersed among team members, but no one voice or opinion is prioritized above others.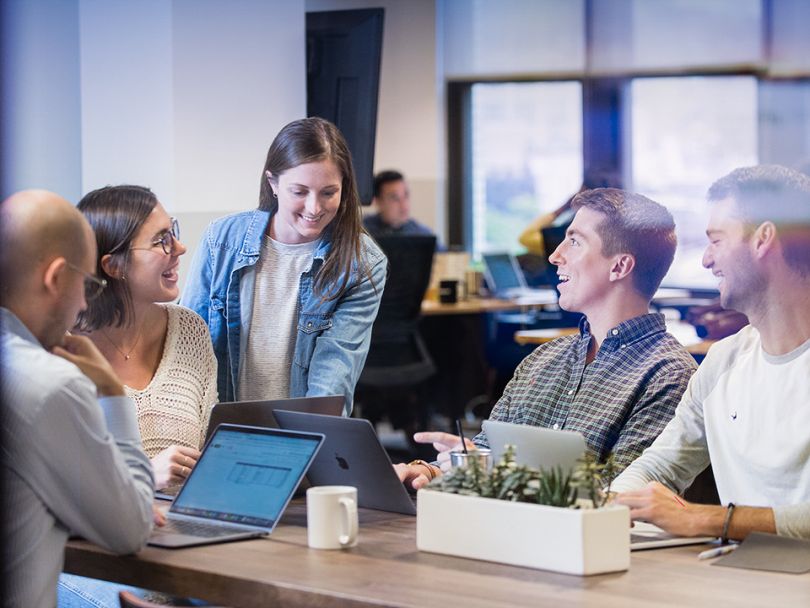 How has your recruiting strategy changed over the last year? What results have you seen based on that strategy pivot? 
Director of People Ops Galina Gurevich: Over the last year, we have had three main objectives: identify metrics that we want to work toward, increase outbound sourcing in an effort to become more DEI focused, and streamline processes. We've made sure that the interview process aligned with our values across departments. We have also designed thorough intake forms while defining our internal roles. As a result, we have seen a steady increase in female representation in the company since January 2020. From a metrics perspective, we really increased our top-of-the-funnel input through external partnerships.
How did those partnerships come to be and where you hope they go? 
Gurevich: One of the main issues we have recognized this year and the year prior is the importance of brand recognition, especially in communities that we are not a part of. That's why we decided to focus so heavily on product partnerships. Through partnerships, from a DEI perspective, we've had some really great learning opportunities. Our recruiting team has had honest conversations about what different communities are looking for and how we should pivot going forward. For example, as we go deeper into 2021, what are the different benefits we should be offering? How should we start restructuring our interview panels? 
They really made us think through a different lens. In addition, those partnerships have got us in front of candidates we wouldn't have otherwise reached. 
Tell us a little bit about Simon Data's new DEI employee resource group. What have been some challenges and what have been some wins?
VP of Marketing Michelle Schroeder: We want to see ourselves as a trusted partner for how we're approaching DEI by the people team and by the executive team. The DEI group is not driving that strategy. We're supporting it and we're amplifying it and we're celebrating the diversity we already have. Especially in the tech space where DEI challenges are rife, issues are not going to change overnight just because the attention of the global culture does. For that reason, you tend to have a lot of your employees of color and those underrepresented groups join the DEI group. And there tends to be an expectation that the ERG is going to forcibly change strategy and forcibly change the nature and the pH of the company. That's a pretty unfair ask. Every other DEI leader I've spoken to feels unduly put upon to own the problem and the strategy. 
The great thing about Simon is that the business recognized really quickly that that was not the way that strategy was going to be built. They were going to be leaning on the DEI ERG as a feedback partner and an organization to collaborate with. The talent acquisition team has been a great example of this. If the ERG has an idea, we collaborate to figure out what the machinations of that idea would look like and how it would actually turn into strategy or tactics. Then we lean on the resources of the broader team to actually get things done. Big wins for the team, other than that cultural shift, include the company's Textio adoption. That was a suggestion that the ERG had made to the talent acquisition team. We understood that it was a way to reduce bias and the talent acquisition team basically made it happen.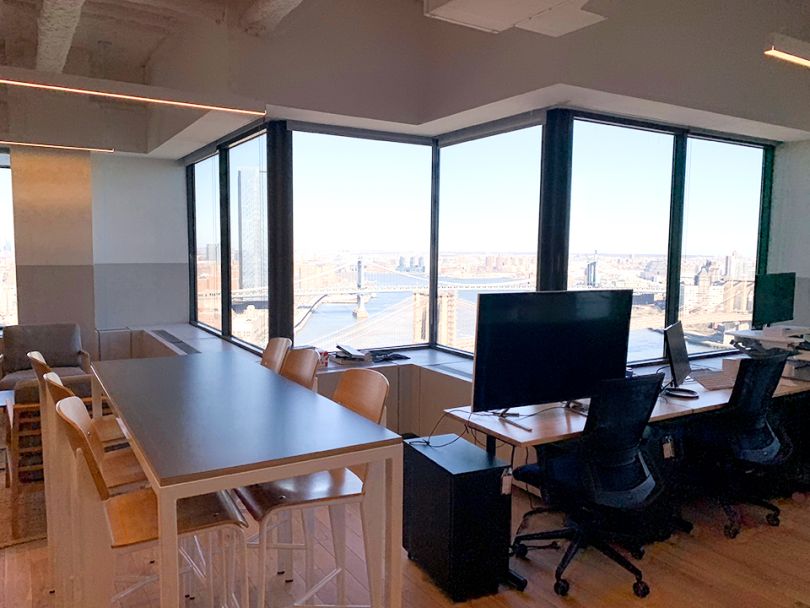 Gurevich: I sit on the DEI ERG so they can use me as a resource to bounce ideas and ask what is doable or what the industry says about a topic. That is how the idea for a program like Textio came along. Someone brought up the issues involved with gendered tone in job descriptions, which is obviously a very valid concern. Another person brought up the idea of utilizing technology to overcome unconscious bias, which is what we have found in Textio. It was an idea that we were able to move quickly on utilizing our talent acquisition budget to make happen. 
UNCOVERING HIDDEN MEANING 
Simon Data uses Textio, an augmented writing platform, to help recruiters identify and eliminate gendered language in job posts. 
How do tools like Textio and Greenhouse Inclusion Nudges align with the company values and the larger DEI vision? 
Gurevich: One of our core values is "respect everyone." That encompasses not just our employees. We believe that starts with our candidates. And if that means eliminating gendered language in job descriptions, that is a sign of respect for us. Blind hiring nudges and blind sourcing are signs of respect. And DEI is an integral part of how we view this value. 
What data have those tools brought to light that you weren't expecting? 
Gurevich: They really helped us in Q1 of last year. We hired a 82 percent female workforce, which is huge. That is where we saw the biggest results, but what I really focus on is making sure we pivot quickly, which means understanding data by stage. Where are we losing diverse candidates? And how do we change our process to make sure to eliminate bottlenecks? We also use it to identify our best sources. Which platform works? Which agency works? Which strategy works? That way, we are able to move and pivot quickly to make smarter decisions. 
Can you give me an example of one of those bottlenecks? 
Gurevich: Our engineering take-home test was a huge bottleneck, mostly because it was quite long. We saw a huge drop in females from the amount of time it takes to do at home. And as a mother, it makes complete sense. If you ask me to do a five-to-six-hour test while taking care of my baby, I would drop out as an interviewee as well. When I looked at it, I was like, "Of course this part of the interview process is biased against mothers and women." But we needed that data to really stick it in our face. It is an unfair ask to ask someone to do six hours of homework for us, especially during a pandemic when kids aren't in school and you're barely surviving. 
So now for engineering, instead of giving them this huge, long take-home test, we give them an opportunity to do a two-hour on-Zoom assessment with a panelist. They have a choice. It gives them more flexibility in their scheduling. And I could tell you as a mother, of course, that makes more sense. 
How do you see the partnership between the task force and recruiting growing as the company evolves? 
Schroeder: As recruiting successfully diversifies our hiring pool, and eventually the workplace, the DEI ERG is there to help make sure that everybody feels welcomed and included — that there's a soft spot to land and safe spaces to interact with colleagues. And I think that that's a really important cultural asset. Beyond that, we would love to get back in-person at some point and do more co-sponsored events with the recruiting team. Those events involve going to job fairs and designing more panels where we can elevate the voices of underrepresented communities within our business publicly.