Eden Health's Quest to Put the 'Human Touch' Back in Healthcare
One company is challenging an antiquated healthcare system. Why? Because it's the right thing to do.
Health care needs to be fixed in the United States. And Eden Health aims to fix it by creating a world where every person has a relationship with a trusted healthcare provider.
"We don't focus on technology that might look fancy but doesn't move the needle forward," Eric Ng, senior vice president of marketing at Eden Health said. "We focus on actually providing better healthcare, by using technology to make care simple and foster trusted relationships for patients and providers."
That's not to say they're not building smart technology that's fit for a modern world. But the company's tech aims to strengthen patient-provider relationships in an age where many people would point to a drugstore clinic or emergency room as their primary care provider. 
"Throughout my career, I've always valued being able to build a relationship with each patient," Mariella Castro, lead physician assistant, said. "Here, I'm actually able to do that thanks to the tools and technology we have at our fingertips."
In going back to the roots of what can make health care so effective, like exceptional quality and strong patient-provider relationships, the team at Eden feels they can make a tangible difference in people's lives. Following a collaborative care model, these bonds help providers identify and prevent serious issues while boosting patients' mental and physical health outcomes.
"Collaborative care is not a new idea," Ng said. "But it's difficult to put into play. To do it at scale requires a lot of ideas and technology to come together, but the actual delivery of care and the relationships formed between patients and providers haven't changed. That human touch hasn't changed."
And that human touch, Ng said, is Eden Health's secret to success. Meeting the demand for technology that delivers comprehensive and accessible care has landed the company a $60 million Series C funding round earlier this year, which it's using to scale the team and reach more patients. 
Together, Ng, Castro and Mental Health Clinician LaQuita McNickles spoke to Built In NYC about why Eden Health's methods are unique, what life is like at the growing startup, and how streamlined tech tools can actually improve relationships between patients and their providers.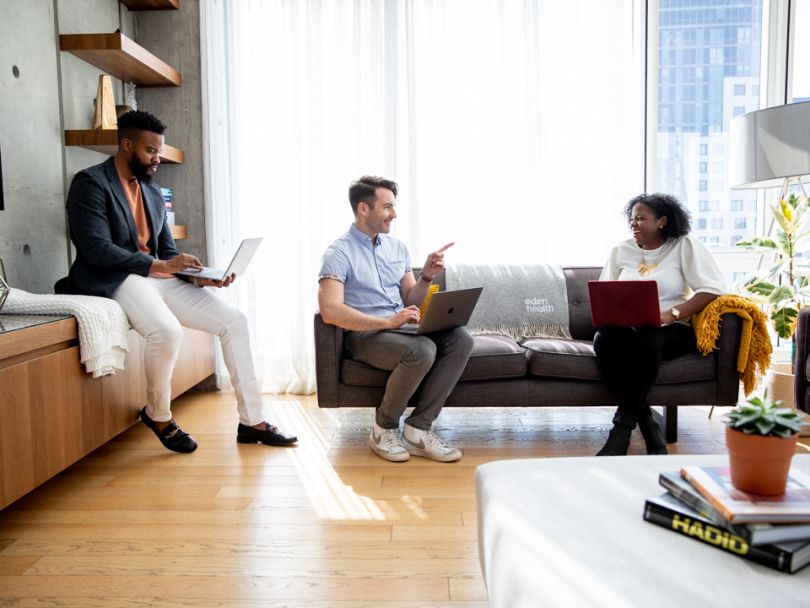 What's Eden Health's mission?
Senior Vice President of Marketing Eric Ng: Our mission is to create a world where every person has access to and a relationship with a trusted health care provider. It emphasizes our hope of driving systemic change in health care. We certainly do that with technology, but there needs to be a human element, too. You can't change health care without focusing on the individual patient. We know that people have a lot of trouble getting care without a provider on their side who thinks about their needs and their health holistically. Having a great relationship with a medical provider is key. 
How is that different from other health care companies?
Lead Physician Assistant & Manager of Clinical and Learning Development Mariella Castro: Before I joined the team, I would have to wait to see a patient at their next three-month follow-up to see how their new diet and diabetes management was going. Now, I'm able to access my patients by going on the app and checking in a day or a week later. Because of this increased frequency in communication, we're able to build relationships and remove a lot of barriers, like time constraints or scheduling.  
Clinical Social Worker and Behavioral Health Clinician LaQuita McNickles: Another thing that's different about Eden is our collaborative care approach. I work primarily in behavioral health, but if it seems as though my patient is talking about medical issues, I can easily transfer them to a provider. That provider can then address those concerns immediately, versus the patient having to go through the process of getting a referral and waiting to find an available provider. It's just so much easier with Eden. 
 
People want and need tech options to access care quickly and easily, and we can provide that immediately."

Also, you don't have to see patients in an office — they can be anywhere as long as it's a safe, confidential space. Before, if someone couldn't make it into an office, well, that was the appointment. Even prior to COVID-19, Eden provided therapy virtually, which I had never experienced. We are licensed in other states, so we're not limited to just seeing people who live within our vicinity. I can meet with people in Boston, Connecticut, or New York. And we're hiring more clinicians so we can see even more people across the country.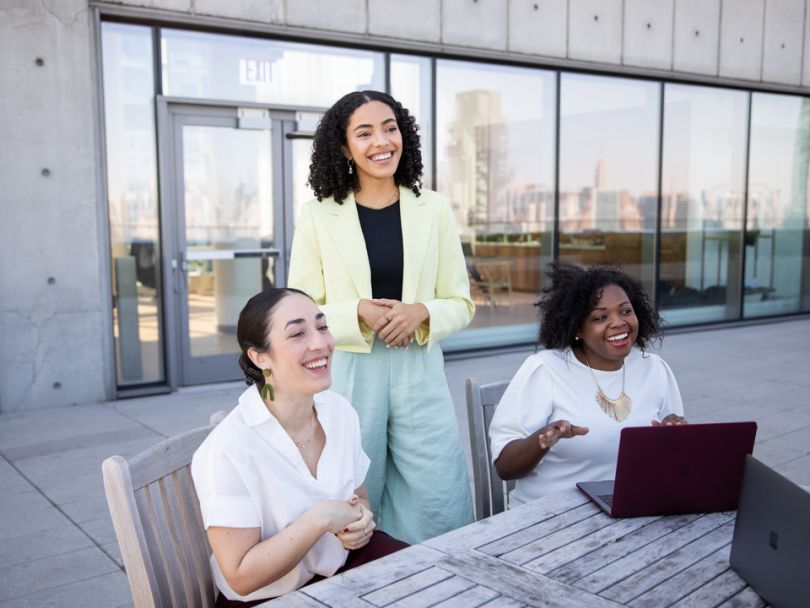 What is "next-gen" health care? And how is Eden Health playing a role in it?
McNickles: I see next-gen health care as health care with options that allow people to easily get their needs met. People want and need tech options to access care quickly and easily, and we can provide that immediately, virtually. But if you need to see someone in person, you can easily schedule that appointment and most likely see someone on that same day. 
Ng: Next-gen health care is about finding a path to better care while reducing reliance on the fee-for-service model. One of our big approaches is in the care delivery itself, making it simple and effortless with a 24/7 app and the simplest chat interface you can imagine. The collaborative care approach that LaQuita referenced also enables us to see better results than in primary care alone, chiefly because it takes into account both physical and mental health. 
Financial health, especially in the United States, is really tied to health care and it's hard to separate the two. There's been a lot of uncertainty around payments, and the financial aspects of healthcare are a barrier too, which is why we also include benefits navigation. Having that be an additional service is critical for us, and ultimately leads to exceptional care and reduced fees for the patient.
Castro: A lot of healthcare right now is this fragmented, intervention-type of care. Patients will go to the ER because they have uncontrolled blood sugar, or they're hospitalized for advanced coronary artery disease. We want to shift the focus from reactive care to primary care, where we're concentrating on prevention and holistic health management. 
You're able to prevent a lot of predictable adverse events if you focus on primary care, but there are so many barriers. If you have a team, like Eden does, that provides the tools and technology to make things easier, we can do so much more for our patients' health outcomes and help them live healthier, longer, happier lives.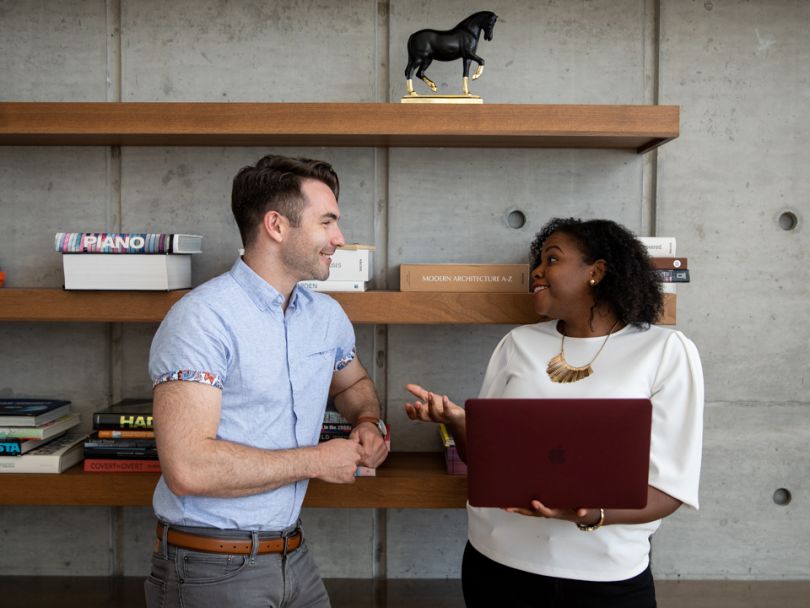 How does Eden Health offer more equitable healthcare options to its users?
Ng: One piece is the simplicity and ease of use of our technology. How many doctors' portals have you tried to log into — and you can't even find out where to access the email feature? By making simpler interfaces, we provide more access and can reach more people. 
We also have pop-up clinics, where we bring the clinic to companies' offices and take over a conference room. Some of the stories that come out of those pop-ups are really dramatic. We've had shift workers who previously hadn't been able to take off work to see a doctor in 20 years. It's an amazing moment when it comes to being inclusive. 
Castro: Some of the inequities in the general healthcare system mean that some people don't have access to specialty care because some specialists are really expensive, or people aren't able to take time off work to see them. That affects their overall health outcomes. 
As their primary care provider, we have access to a tool called Virtual Console. I'll get the patent's information and consult with, say, an endocrinologist virtually to get recommendations, and then I can do a lot of the preliminary work and tests in our offices and consult back with that specialist. As much as we can we identify what is keeping patients from reaching their health goals — whether that's me being a middle person, or having our healthcare navigation team figure out a billing issue — our patients have that support.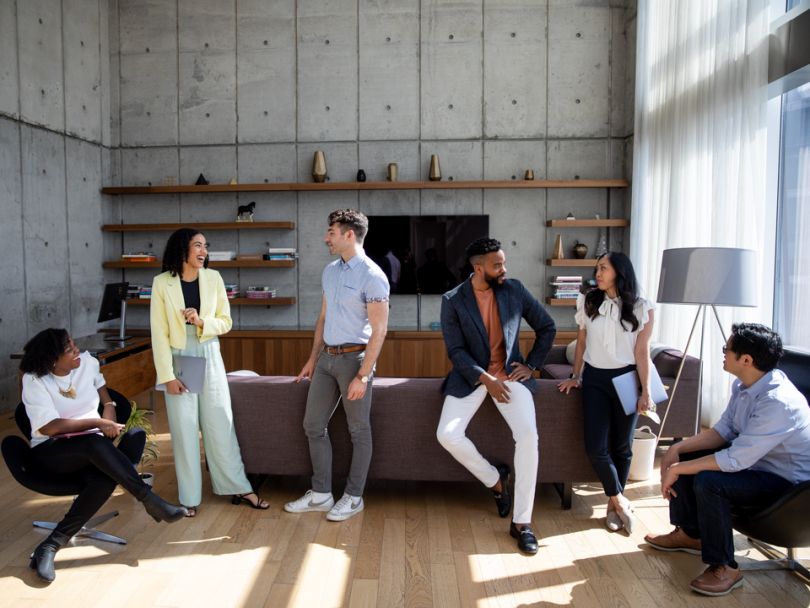 Eden Health is growing. What's been your experience on the team as it scales?
Castro: It's exciting to be a part of a platform that's trying to change the way we deliver health care. Eden takes feedback from every single person, whether you're on the engineering team, in marketing or a clinician, and we all really take that feedback to heart because it's at the center of the patients' interests. 
When people join, they're really engaged with the model. We do intensive onboarding, and new hires will shadow several providers in one-on-one training — a unique approach. We don't want folks who just learn the technology and the tools, we also want them to learn the culture, our sense of compassion and our excitement. 
 
 You can't change health care without focusing on the individual patient."

McNickles: The great part about all this growth is that I have the opportunity to influence the direction of the team, specifically the mental health program overall. I feel like my input and experience is really valued here, whereas some other companies may have systems already set up and things are what they are. This company is always looking for people's feedback and is always improving. 
Eden inspires me because it's a place where you give your patients high quality and equitable care, and Eden fosters an environment where employees feel appreciated and thrive. Our values encourage you to improve continuously and win as a team — and we're often celebrating victories.