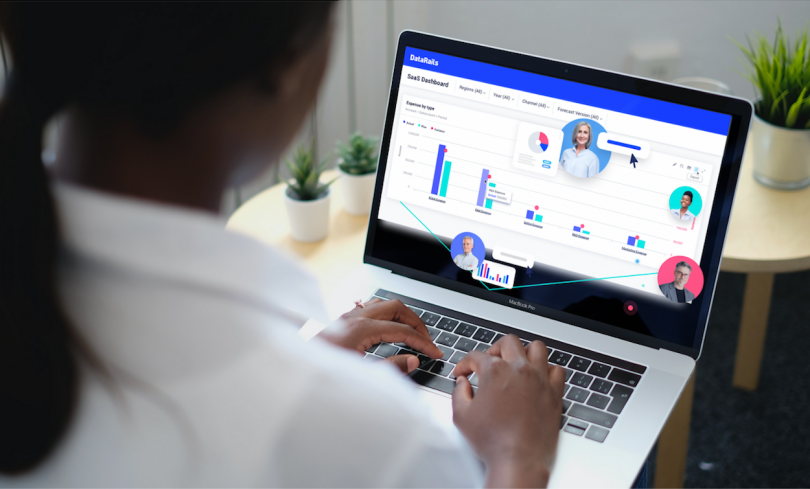 DataRails, a tech startup that offers financial planning and analytics solutions to small and medium-sized businesses, announced Monday it raised $25 million in fresh funding. This investment is an extension of a Series A the company initially raised back in April, bringing the round's total to $43.5 million. Existing investors including Zeev Ventures, Vertex Ventures and Innovation Endeavors participated, and were joined by Vintage Investment Partners in this most recent tranche.
Although DataRails has not disclosed the exact amount, the company said in its news release that it doubled both its valuation and user base in just four months, and told TechCrunch it's on track to exceed 1,000 customers by the end of the year.
DataRails says this fresh funding will help it keep up with this recent "explosive" growth by expanding its headcount globally. The company is headquartered in Tel Aviv, Israel, and employs about 100 people worldwide, 20 of whom are based at its New York City office.
Much of DataRails' success lately can be attributed to the pandemic, which has driven many small and medium-sized businesses to digitize and rely on remote-friendly software like Salesforce and QuickBooks. However, the data collected on these various apps remains scattered, and these businesses' financial departments are still wasting much of their time manually analyzing that data to complete their financial reports. The go-to solution right now is Excel, but even that usually leads to disparate spreadsheets and very little integration.
DataRails aims to automate the consolidation, analysis and financial reporting process. Its cloud-based platform is designed to give financial departments a 360-degree view of its data, analyzing and drawing insight from the information living in these Excel spreadsheets so employees have time to do other things. Plus, the platform's no-code design means, ideally, finance departments don't need to loop in the IT department to learn how to use it.
While this remains a fairly ripe area for innovation, several other startups including Cube and Los Angeles-based FloQast are working to digitize the financial planning and analytics process too. But Yanai Oron, a general partner at Vertex Ventures, says DataRails is in a position to dominate this space going forward.
"With innovative yet accessible technology and a tremendous untapped market opportunity, DataRails is primed to scale and become the leading [financial planning and analytics] solution for [small to medium-sized enterprises] everywhere," Oron said in a statement. "We're thrilled to reinvest in DataRails and continue working with the team to help them navigate their recent explosive and rapid growth."