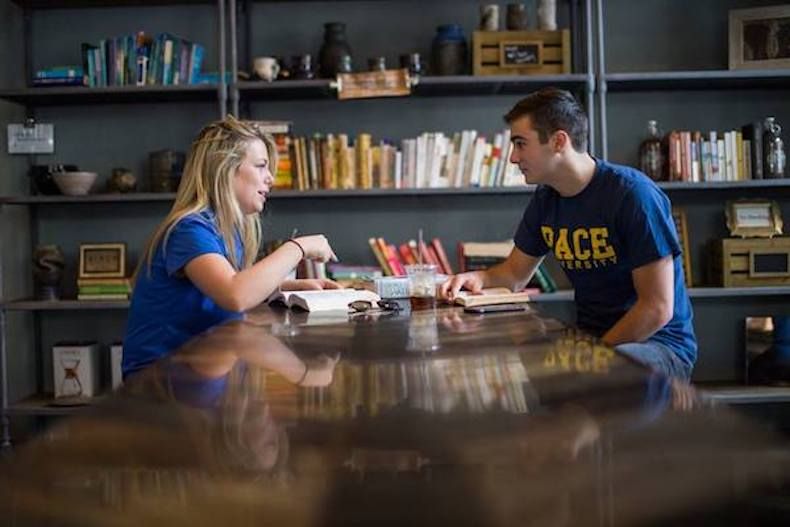 Pace University boasts the largest career services department in New York, aiming to give graduates the chance to leave school with both a diploma and a job. The school has consistently produced career trailblazers in tech. Graduates have founded data companies, recruiting websites, venture capital firms and more. Keep reading to see how Pace graduates are innovating in New York City. 
Uretsky completed his bachelor's of science in information technology at Pace University in 2004. From there, he worked as CEO at a server hosting provider, and then used that experience in servers and networks to co-found DigitalOcean in 2011. His startup simplifies cloud computing for developers.
Woloshin graduated from Pace with a bachelor's degree in business in 1992, and honed his skills in candidate recruitment. After serving as president for the staffing agency Candidates On Demand, he co-founded Recruiter.com. His website is now one of the largest recruiting platforms on the web.  
After earning a bachelor's degree in business administration and master's in finance in 2016, Gao founded her own tech startup. Her company, Netaround, operates two separate mobile applications. Netaround is the world's first autonomous social network that lets users match and message people in their area. Her photo sharing app, called Snowroll, allows users to link audio with their photos.
Iacona received his master's in information systems from Pace in 1998, and a master's of business and administration from Columbia University in 2005. From there, he held leadership roles at two different companies, before founding Rake in 2016. With a goal to simplify the job-search experience, the platform allows job seekers to keep track of every job application they send.  
After earning a degree in physics from Pace, Tashman went on to earn a doctorate in computer science from Georgia Tech. In 2012, he started LiquidText. The company's software assists students in understanding long, complex documents.  
After earning a bachelor's in marketing from Pace, Candullo went on to make a career in advertising sales for Adweek Magazine. He used that experience to found Path Interactive, a search engine marketing and internet advertising firm, in 2006.  
Before Anuket founded his own venture capital firm in 2014, he graduated from Pace with a master's in information systems. His company, Magnivia Ventures, funds and advises early-stage technology startups in the New York area.
Singer earned his bachelor's in management information systems from Pace in 1993. He co-founded Jethro in 2012. The company enables users to collect and analyze big data in real time.